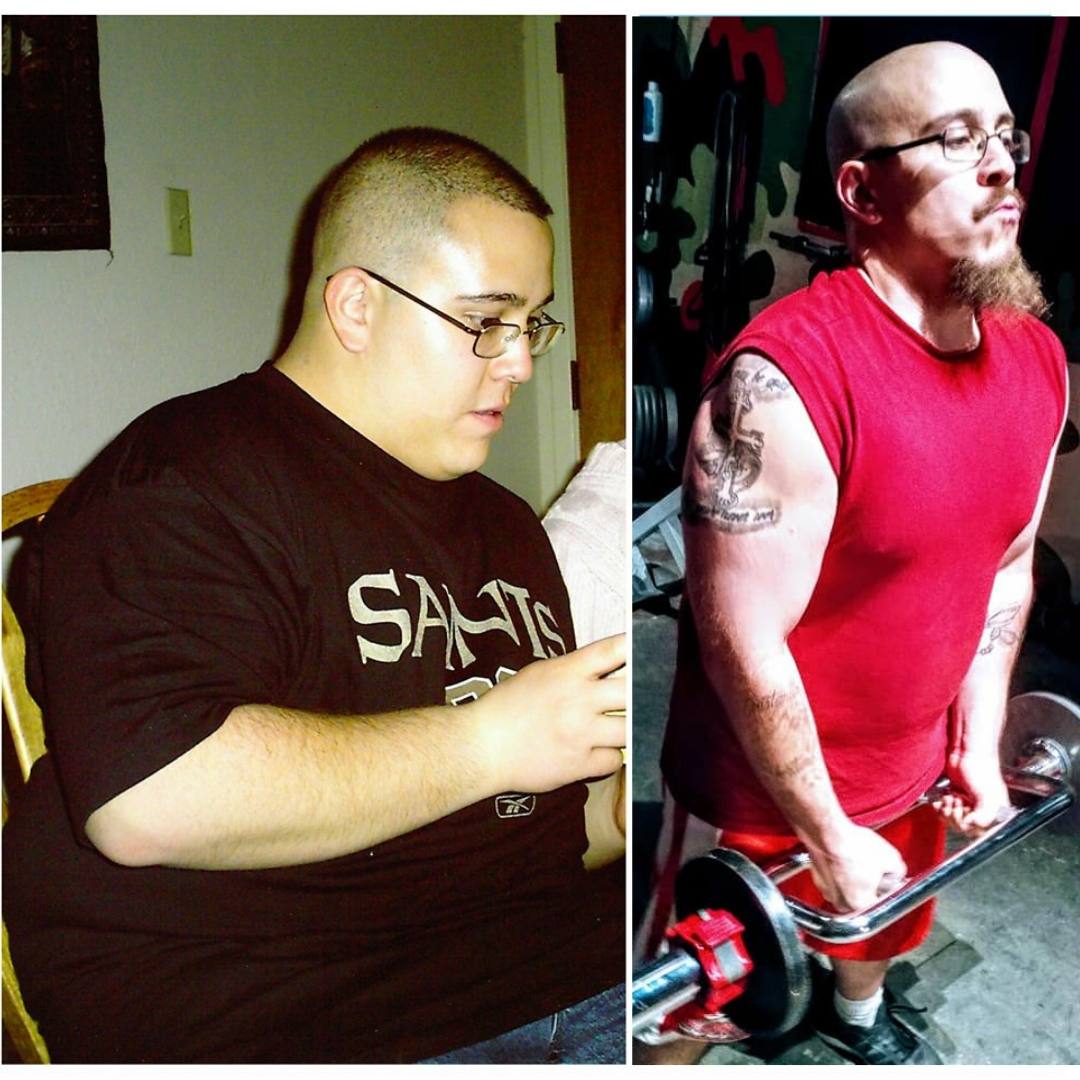 How long have you been following a plant-based diet?
My diet has been completely plant-based for over 3 years now. I went vegetarian in 2007, and then went vegan in April of 2016.
What inspired you to switch to a plant-based diet?
I started out because of my health. When my first son was born I decided that it was time to start taking better care of my health. I was obese, I suffered from GERD (aka heartburn that is really bad and really frequent), and my doctor said I was at high risk for a list of other conditions. I wanted to be around for my child and I knew I had to take control.
Tell me about how your body changed after changing your diet.
After I stopped eating meat and added more fruits and vegetables into my diet I started losing weight easily. I eventually lost 90 pounds over a 2 year period. That was 12 years ago, and although my weight fluctuates some, I've always been able to keep at least 70 of those pounds off. After removing dairy and eggs from my diet 3 years ago, I saw an even greater increase in my energy, my seasonal allergy symptoms greatly improved, and my bloodwork improved drastically. My blood cholesterol and triglycerides are well below the "normal" range and my doctor is always impressed by my results. 12 years ago I used to have to take two asthma inhalers and Prilosec regularly and I popped Tums like they were candy; now I rarely have to use any heartburn medication, I'm down to only one inhaler (except during the spring time when my allergies kick in), and I don't have to use my rescue inhaler nearly as often.
What was the biggest challenge you overcame, and how did you get past it?
As far as cutting animal foods out I wouldn't say I had any challenge at all. Once I started learning about how animals are treated in CAFOs (concentrated animal feeding operations) and in slaughterhouses, how human workers are treated in these settings, and the environmental impacts of producing animal-based foods I found it easy to cut them out of my diet regardless of how delicious they are, because I know how harmful they are to so many others.
My biggest challenge has always been avoiding junk food. There are tons of fantastic vegan treats out there (some of my favorites are So Delicious Ice Cream and Daiya Cheezecake) which are both a gift and a curse. I wouldn't even say that I've overcome this obstacle because I still struggle with it daily, but I have adopted some strategies to help such as finding healthier version of treats that are equally delicious (like homemade chocolate banana nice-cream) and sticking to a strict food budget so there often isn't room in the budget for too many indulgences.
What advice, tips, or "hacks" do you wish you knew when first starting out?
There are two recipes that I wish I had known about when I first started out: the recipe that we use for vegan fried eggs (which allows my wife and I to enjoy a vegan version of one of our favorite meals- huevos rancheros) and the recipe we use for vegan cheese sauce, which my family often uses for nachos and mac-n-cheese. Those recipes would have come in very handy when starting out.
For some people it can also be really helpful to know about all of the products that are "accidentally vegan" such as Ritz Crackers and Pillsbury Crescent Rolls. I have kids and we are always on the go with all of their activities, so it is helpful to know convenience foods and common foods that are vegan. Often times when we are invited to gatherings such as birthday parties and graduations the hosts want to include foods that are vegan for us. It makes it really easy to know we can simply ask them to have some Oreos for our kids to eat instead of the cake and that takes care of it. We try to limit these types of food products, but they do come in handy from time to time.
What is your favorite meal to make at home?
I could go on all day about my favorite meals to make at home, but some of my all-time favorites include yellow curry with coconut rice, corn chowder, and summer rolls. I also really love any homemade New Mexican food such as burritos, enchiladas, and huevos rancheros. I'm so blessed to be married to a woman who is an amazing cook!
What is your favorite meal to eat out?
We have so many amazing options here in New Mexico, but I have to say that my favorite meal is the avocado rellenos with vegan cheese and green chile at La Salita. Smothered rellenos with a side of refried beans is my ultimate comfort food and has been my favorite meal since I was a child. When I discovered vegan rellenos at La Salita it was one of the best days ever, and when they added vegan cheese to their menu my vegan life was complete!
What do you like the most about following a plant-based diet?
I started considering this journey for my health because I wanted to be healthy for my kids, and now after thinking about this question I realize that my favorite part of following a plant-based diet is making my kids feel proud of me. I have two sons who are some of the most compassionate animal loving humans I've ever met, and they tell me that they are proud of me for adopting this lifestyle and educating others about it. There's no better feeling for me than knowing that my kids are proud of who I am.
What do you do to stay motivated and inspired?
My kids and my wife motivate and inspire me everyday. I also like to read books about plant-based eating – some of my favorites are The China Study, The Happy Vegan, How Not To Die, and Proteinaholic. I'm a hip-hop fanatic, so I also stay motivated by listening to the RBG Fit Club Podcast and following RBG Fit Club on Instagram, and listening to "fit-hop" music like The Workout Album and Healthy Gangsta. It is also very inspiring to just talk to friends who are vegan and share stories, recipes, ideas, information, etc.
Is there anything else you would like to share about your plant-based transformation?
There are so many myths about plant-based diets and so much misinformation out there. If you're interested in trying this out, look for credible sources of information in formats that appeal to you and keep yourself educated and up-to-date. It is also great to find a community (both online and in person) of others who share your values. And finally, if you are interested in switching to a plant-based diet but you are thinking you can't, stop thinking that because I promise – YOU CAN DO IT!