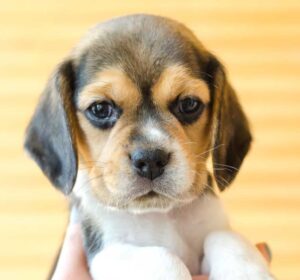 We received an unexpected holiday gift when Congress passed the FDA Modernization Act 2.0 into law on December 23, 2022.
The FDA Modernization Act 2.0 is a victory for millions of animals (and people, too). The new law eliminates an 80-year-old mandate requiring drug developers to conduct animal tests before human trials, and instead allows them to use non-animal, human-relevant methods.
Millions of animals, including cats, dogs, mice, pigs, and rabbits, are used to develop drugs each year. By removing the FDA's mandate for animal testing, drug developers can spare the suffering of animals. Currently, 90% of all drugs fail before getting FDA approval due to reliance on animal tests.
U.S. Senator for New Mexico Ben Ray Luján was an original cosponsor of the FDA Modernization Act authored by Senator Rand Paul. The original bill would allow drug developers to use methods other than animal testing to establish a new biologic drug's safety and effectiveness for FDA approval (biologic drugs include vaccines and blood products).
Senator Luján not only cosponsored, but improved the original FDA Modernization Act by adding text to include biosimilar drugs. Biosimilar drugs are biological products that are already the subject of an application with the FDA. The bill was then renamed to the "FDA Modernization Act 2.0" and allows drug makers to instead use human relevant tests like cell-based assays, organ chips, computer models, and human biology-based tests instead of animal tests for FDA approval of biologic and biosimilar drugs.
Senator Luján worked tirelessly to ensure the passage of the FDA Modernization Act 2.0. In doing so, Senator Luján is helping to make drugs safer and more effective for New Mexicans while also saving animals' lives. 
Thank you for speaking up for animals! Our voices are powerful and make a difference.