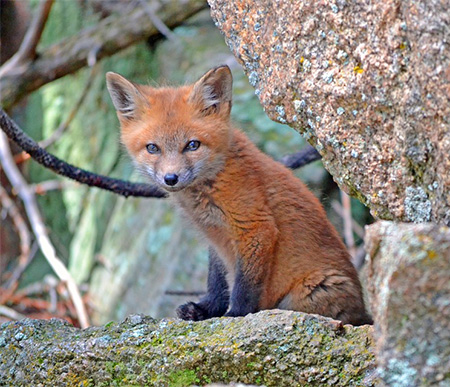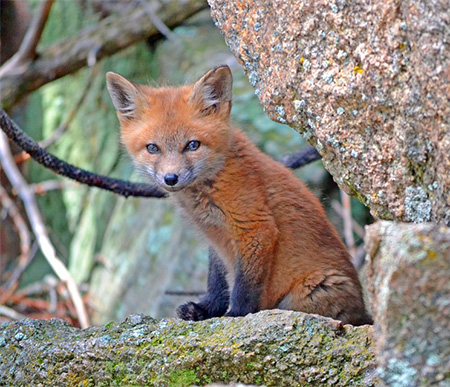 Animal Protection New Mexico serves as a voice for wildlife—not only as a group of species who our citizens coexist with in both rural and urban settings, but also as individual animals deserving of humane treatment just like the dogs and cats New Mexicans share their homes with.
Certain keystone species—like beavers, prairie dogs, coyotes and cougars—are particularly important to New Mexico's ecosystem and have been persecuted throughout history as our communities grow and develop into habitat areas. Some of our state's most treasured native wild species have nearly been driven to extinction in the past. Additionally, non-native exotic wildlife, like those used in traveling circus acts, also suffer unspeakable cruelty in the name of so-called entertainment.
APNM has a long history of protecting the populations of these and other important wild animals, charging down a steady path toward humane coexistence.
Clearly, protecting keystone species and other magnificent animals requires the lengthiest view possible and constant persistence—and APNM is here for the long haul. See a summary of our victories »
A Summary of APNM Wildlife Victories
2022
2021
Via our legislative arm Animal Protection Voters, led the passage of the Wildlife Conservation & Public Safety Act (a.k.a. "Roxy's Law") which bans traps, snares, and poisons on public lands in New Mexico unless their use fits into a narrow list of exceptions.
Worked with offices of Santa Fe and Albuquerque Mayors to address wildlife conflict issues related especially to prairie dogs and urban coyotes.
2020
After APNM learned that an officer responded to a nuisance complaint by strangling a bobcat to death with a catchpole, we pressed New Mexico Department of Game and Fish to employ only American Veterinary Medical Association-approved euthanasia of wildlife. NMDGF responded by establishing internal protocols and training accepted by the AVMA (not strangulation).
2019
Partnered with the State Land Office in support of the Land Commissioner's executive order banning killing contests targeting unprotected species (ex: coyotes, skunks) on state trust lands.
Via our legislative arm Animal Protection voters, led the passage of a bill to ban coyote killing contests statewide in New Mexico.
APNM's 5-year Stop Cougar Trapping campaign–which included grassroots action, two lawsuits, and rulemaking advocacy–culminated in a win when the New Mexico Game Commission banned recreational cougar trapping and lowered the annual kill limit for cougars overall. The cougar trapping lawsuit was subsequently dropped.
Launched a grassroots campaign calling for an investigation into animal cruelty charges against a trapper that killed an endangered Mexican wolf "Mia Tuk."
2018
Appealed decision by court on cougar trapping lawsuit (federal case).
Organized outreach and media on the dangers of trapping, pushed back on weak rules advocated by New Mexico Department of Game and Fish and the Game Commission.
2017
Successfully lobbied the City of Santa Fe to ban wild and exotic animal acts, such as wild animal circuses.
Pushed the bill to ban coyote killing contests further than ever, through the NM Senate and all House Committees.
The State Game Commission's motions to dismiss the federal cougar trapping lawsuit was denied by the judge—twice!
Developed legislation to challenge the automatic euthanasia of wildlife defending themselves, acting naturally when threatened
2016
Sued the NM Dept. of Game & fish and the State Game Commission—in both state and federal court—in response to the unscientific and unethical "Cougar Rule" allowing recreational cougar trapping and for violating the Endangered Species Act (harming endangered Mexican wolves)
Persuaded the Santa Fe County Commission to reject a proposal to kill beavers on the Santa Fe River
2015
Launched the Stop Cougar Trapping campaign
Commissioned a poll showing New Mexicans oppose trapping by a stunning 3 to 1 margin
Pushed a bill to ban coyote killing contests to pass the New Mexico Senate (became the first state to pass a killing contest ban through any legislative chamber)
2014
Helped local advocates pass ordinances against trapping in Los Alamos County and Jemez Springs
Trained activists in six communities in advocacy, with a focus on wildlife protection legislation
2013
Introduced bills to ban wildlife killing contests, and to restrict traps and poisons on public lands
2011
2010
2008
Secured greater protections for female cougars
Abolished decades-old preemptive cougar killing program
2007
In the wake of vocal opposition and other negative effects, got the Alamogordo rattlesnake roundup ended
2006
Developed a statewide poll showing 63% of New Mexicans support banning traps on public lands
Held a Beavers Belong! training and flow device installation in Taos County
Started Tijeras Canyon safe passages improvements
2004
Chaired the Tijeras Canyon Safe Passages Coalition to create safe passages for wildlife where highways bisect habitat; The Dept. of Transportation approved the safe passages recommendations in Tijeras Canyon in 2015
2003
Persuaded NM Game & Fish to cancel a coyote killing program for deer management
Launched the Beavers Belong! initiative
Ensured that Sterling & Reid Circus was not allowed to perform at Tingley Coliseum due to cruelty record, and another circus was denied entry to the state
2000
Ensured that wild animal circuses are not allowed on City of Albuquerque property due to animal abuse
1999
Passed a law making extreme animal cruelty (including wildlife) a felony
Ghost Ranch Living Museum (a roadside zoo with native wildlife) closed after the publication of our stinging report about animal neglect and abuse
The Santa Fe Lions Club agreed not to use animals in circuses
1998
Convinced the State Game Commission to establish cougar quotas and zone management
1997
Exposed King Royal Circus' mistreatment of circus animals, leading to the circus's loss of license and a $200,000 fine (largest fine ever levied by the U.S. Dept. of Agriculture at the time)
1996
Sued the U.S. Army Corps of Engineers to stop a planned trophy hunt of bison
Succeeded in reducing state funding of Wildlife Services
Exposed Wildlife Services' illegal use of poisons to kill coyotes in the Gila National Forest, leading to the agency being fined for the first time (a $1,000 fine)
1994
Defeated efforts to increase Wildlife Services funding from the state
Helped expose bird deaths in private oil and gas operations
1993
Launched a campaign exposing unacceptable levels of taxpayer-funded wildlife extermination by the federal agency Animal Damage Control, now euphemistically called Wildlife Services.