Promoting Plant-Based Eating
In response to COVID-19, APNM's Promoting Plant-Based Eating Program is partnering with Albuquerque Mutual Aid to provide fresh produce from local farms to families experiencing food insecurity, as well as partnering with local restaurants and food vendors to provide plant-based meals for community organizations that provide hot meals. CLICK HERE to make a donation to help provide plant-based food for those in need. 
Animal Protection of New Mexico is committed to increasing plant-based eating in New Mexico through a variety of strategies. We are working to make plant-based foods more available and accessible to New Mexicans by engaging restaurants, cafeterias, entertainment venues, and grocery stores to add plant-based options to their offerings. We are also planning community outreach and education initiatives about plant-based eating and nutrition including cooking classes and demonstrations, continuing education classes, and other community events.
Upcoming Plant-Based Events
Click on each image for more information.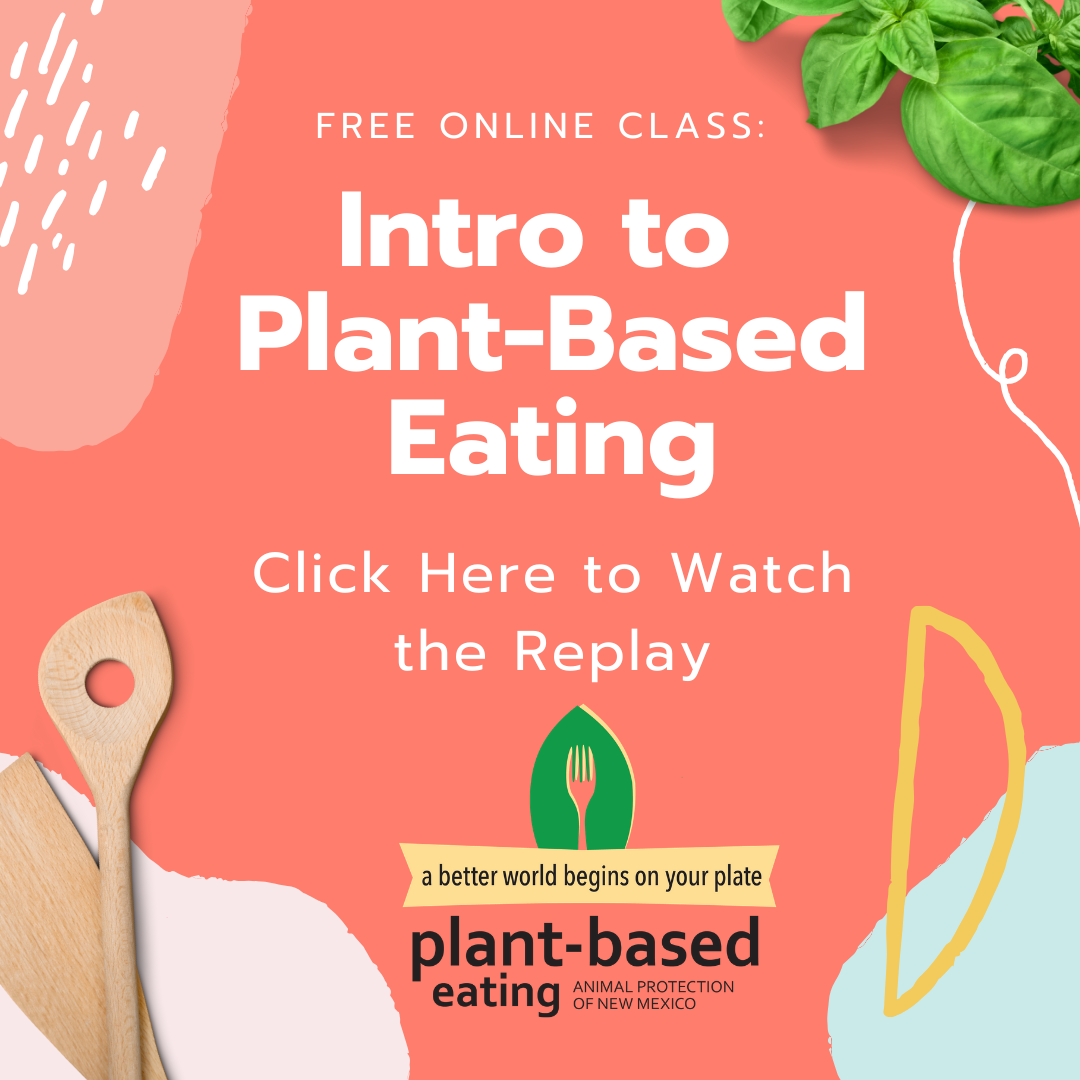 Keep checking back for updates on new online classes and virtual events. You can also find updates on our Plant-Based Eating Facebook page.
Plant-Based Eating New Mexico Blog