Look What You Helped Us Accomplish for Animals in 2018!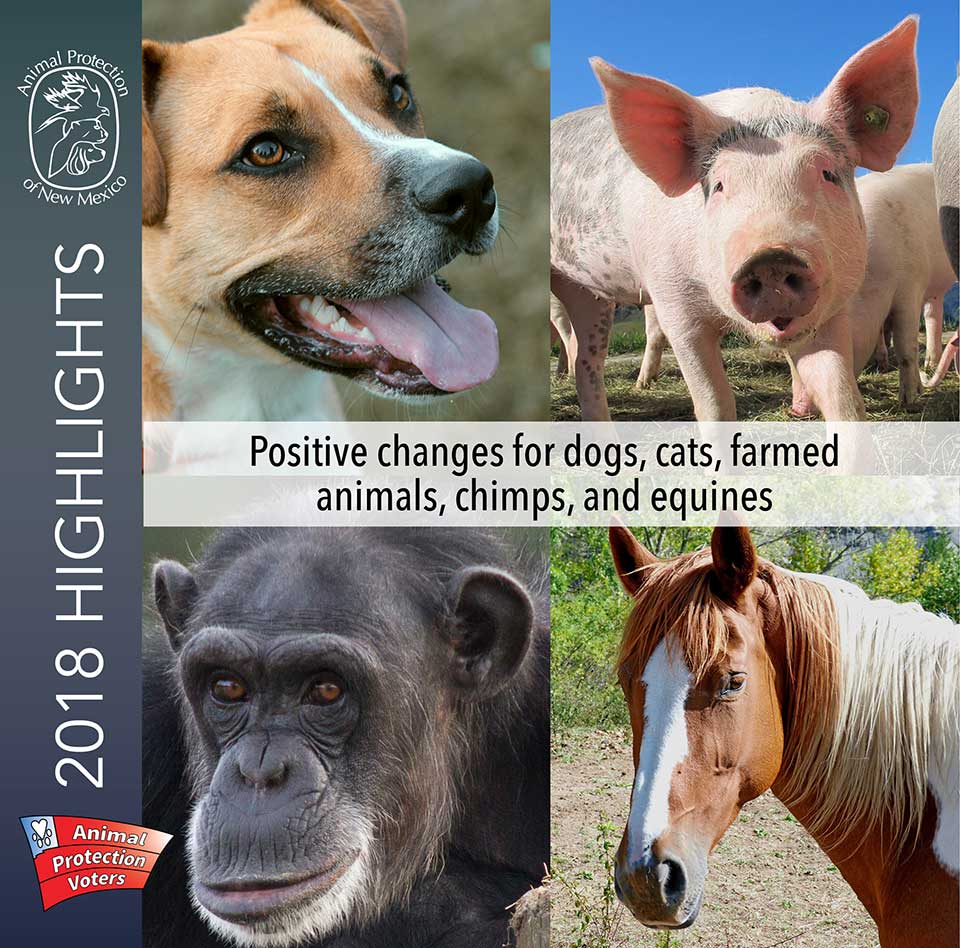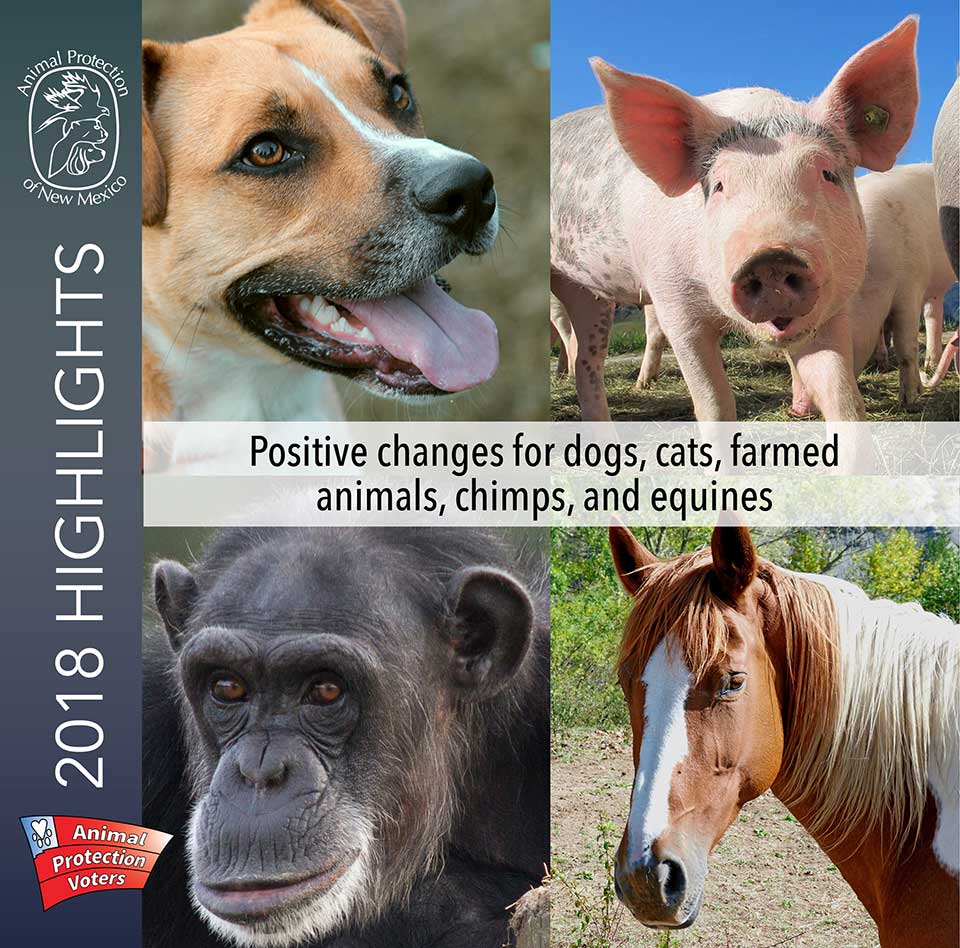 Dear Friend of the Animals,
I want to take a moment, as 2018 winds down, to thank you from the bottom of my heart for helping Animal Protection New Mexico and Animal Protection Voters bring about amazing change for the animals this year… change you helped accomplish despite numerous odds stacked against success.
Please accept our sincere gratitude for helping to make these programs a reality:
​​As we gear up for the 2019 legislative session, where we will work hard to end coyote-killing contests once and for all, get traps and poisons off our public lands, pass funding for statewide spay/neuter services, and ensure humane care for equines, I am optimistic because I know we will have you, dedicated supporter, by our side to bring about historic change at the legislature in 2019—change that will impact so many animals' lives for the better.
Thank you for your tenacity, your strength, your empathy, and your generosity. It's what helps us achieve our vision of "making humane the new normal."
With sincere thanks,
Elisabeth Jennings
Executive Director