The Raton Police Department has no suspects and is investigating this as a case of felony animal cruelty. "Whoever did this poses a danger to the people and animals of the community," said Chief John Garcia. "We are asking for tips from the public to identify whoever is responsible for this despicable act."
FOR IMMEDIATE RELEASE
August 29, 2017
APNM Media Contact:
Alan Edmonds, Cruelty Case Manager
Animal Protection New Mexico
505-506-4000 (cell)
alan@apnm.org
Raton, NM—Animal Protection New Mexico is offering a reward of up to $6000 in an egregious case of Extreme Animal Cruelty involving a Chihuahua named Scooby in Raton, NM.
On Saturday, August 12 about 8:00 PM, the Raton Police Department officers responded to a call and found a black Chihuahua with serious injuries, including bleeding and apparent broken hip, back, and neck, dumped in a closed container behind a dumpster in the alley between the 200 block of Vermejo and Sugarite Avenues. The dog's injuries were consistent with being struck by a motor vehicle, and so severe that she was humanely euthanized to end her suffering. Scooby had escaped from her guardians' property earlier that evening.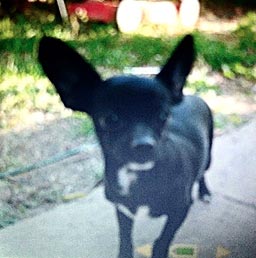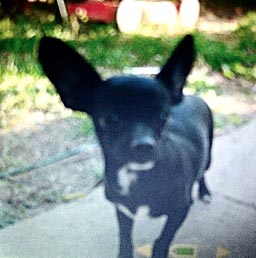 The Raton Police Department has no suspects and is investigating this as a case of felony animal cruelty. "Whoever did this poses a danger to the people and animals of the community," said Chief John Garcia. "We are asking for tips from the public to identify whoever is responsible for this despicable act."
Animal Protection New Mexico Cruelty Case Manager Alan Edmonds noted, "Already suffering terribly from her injuries, Scooby was cruelly abandoned to die in an enclosed space. This is an absolutely heartbreaking case of Felony Animal Cruelty, and we hope that this reward offer will help the Raton Police Department arrest and prosecute whoever is responsible."
Information leading to the arrest and prosecution of those responsible will be rewarded up to $6000. If you have any information regarding this case, please call Animal Protection New Mexico's Animal Cruelty Hotline: 877-548-6263. Callers may remain anonymous.