We spoke with Jason Zeng, owner of Fan Tang restaurant in Albuquerque, to learn more about what inspired him to add vegan menu options and how customers have responded. Check out our conversation below and be sure to check out Fan Tang's many vegan options! They use high quality ingredients and all of their tofu dishes are always made with tofu that is organic and non-GMO.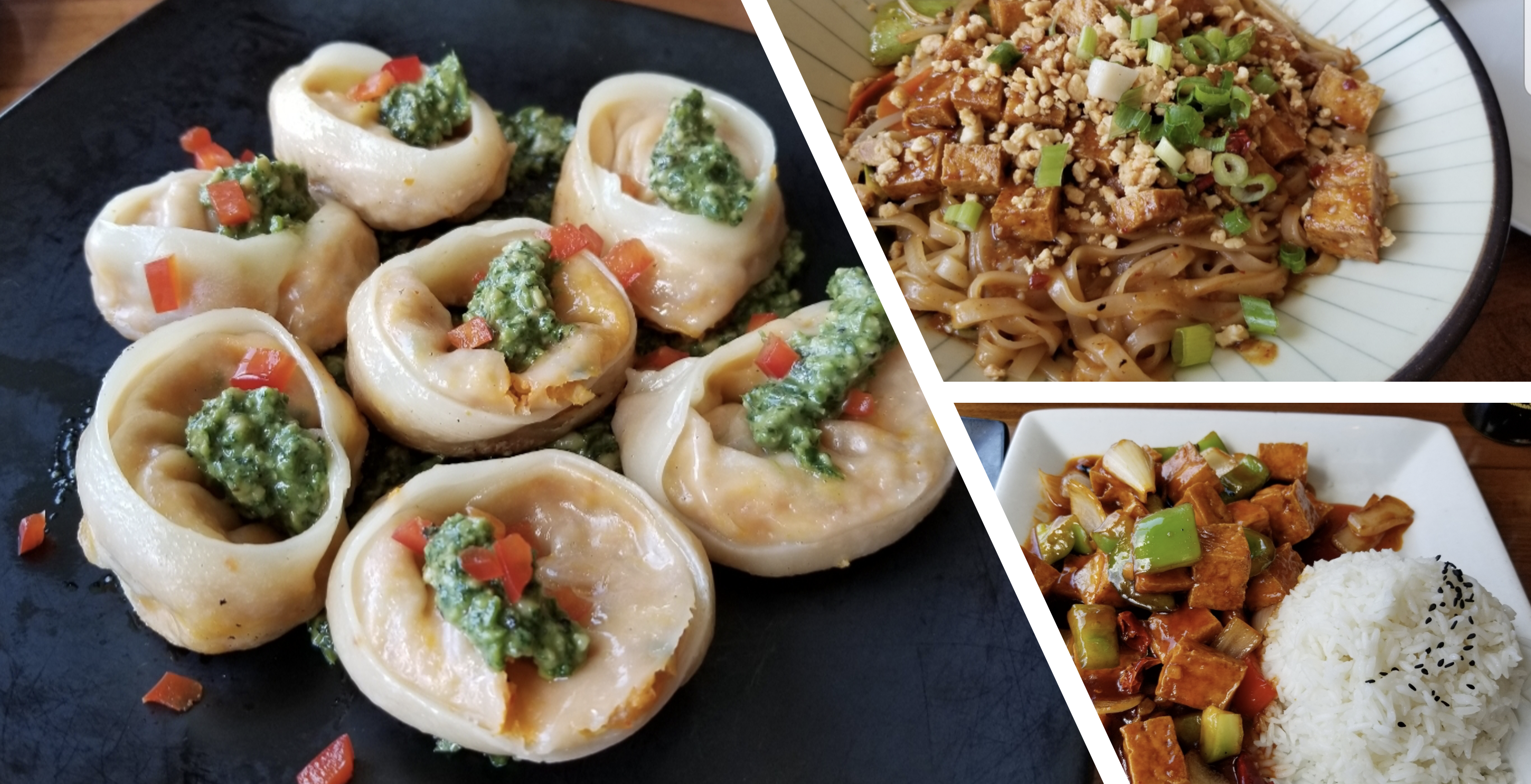 How long have you been in the restaurant business?
Wow… I've been in the restaurant business since 1993. I used to run Chow's Asian Bistro. I opened Fan Tang in 2011.
What inspired you to open Fan Tang?
When I went to UNM, I used to live off Carlisle and Lead. There wasn't really any Asian food in that area so I thought it would be great to open a restaurant. When I saw a space in the area open up that would work, I just went for it!
What inspired you to add vegan menu options?
I have friends who are vegan, and they were always talking about the lack of vegan options at Asian restaurants, so I decided to add some vegan options.
How have your customers responded to your vegan options?
My friends have been very happy with them and our vegan customers love it. Whenever customers ask for vegan options, we show them all of our offerings—we have a pretty extensive list of options.
What is your most popular vegan menu item?
Our Seoul Dumplings – tofu and kim chi topped with cashew pesto. People go nuts for them!
Would you say the addition of vegan menu options increased your customer base?
Definitely! My vegan friends have brought in more customers as well.
What advice would you give to other restaurant owners who are considering adding vegan options to their menu?
Just go for it and have fun with it! Make sure your new product is tasty and that non-vegans would like to eat it, too.
Is there anything else you want to share?
All of the tofu in our vegan dishes is always organic and non-GMO; we focus on quality first.
Fan Tang is located in Nob Hill at 3523 Central Ave (at the corner of Central and Carlisle).
Monday – Thurs 11:00 am – 9:00 pm
Friday – Saturday 11:00 am – 9:30 pm
Sunday 12 Noon – 9:00 pm
Phone : (505) 266-3566
For more information visit: https://fan-tang.com