Be an Animal Protection Champion – Give Monthly to APNM! 
The easiest way to make a positive difference every day is to donate monthly! Invest in making humane the new normal for New Mexico's animals.
WHY BECOME A MONTHLY DONOR?
Because New Mexico's animals are at risk every day, and your monthly gift will ensure we can protect them year-round.
It's Simple, Efficient, and Life-changing. A convenient, automatic, recurring donation is the easiest way to advocate for the humane treatment of all animals.
Peace of mind! When you become a monthly donor, it takes the work out of donating.
You can make a difference every day without having to think about it.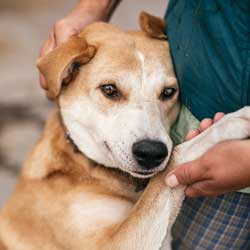 Hear from Our Committed Animal Protection Champions!
"I decided to give a monthly gift to APNM because the needs for animals are greater than ever now. I am confident that APNM will use my dollars wisely and efficiently to promote the welfare of animals around the state." – Susan
"I feel privileged to support the important work that APNM does." – David
Already a monthly donor and need to make changes to your donation amount/payment info? Complete this form!
Need to donate by check? Please make it payable to Animal Protection New Mexico and mail to: Animal Protection New Mexico, PO Box 11395, Albuquerque, NM 87192
Questions about monthly giving? Contact Tisha at 505-895-2904