Dear APNM Supporter,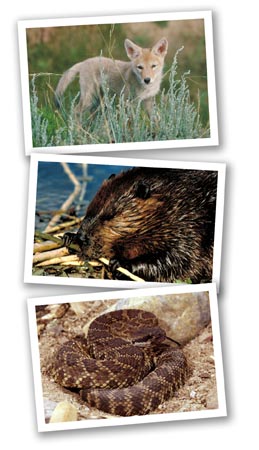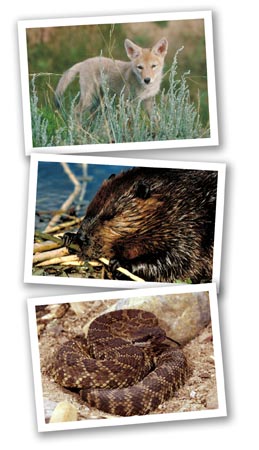 2003 has been an incredibly effective year for Animal Protection New Mexico, Inc. (APNM), filled with accomplishments that are sure to directly help New Mexico's animals! I'm thrilled to give you this summary of our campaigns that are aimed at improving how animals are treated in our state. As you review this list of encouraging news, I hope you'll remember that all this is possible only with the generous support and active involvement of you and other dedicated members.
This summer, the New Mexico Department of Game and Fish (NMDGF) cancelled plans for future lethal coyote "control" in the name of deer management. NMDGF publicly admitted that the coyote killing they had been conducting for more than three years has not led to an increase in the deer population. NMDGF killed 1,080 coyotes in five areas by using cruel steel-jaw leghold traps at a cost of nearly $290,000. Late last year, APNM began investigating this cruel and wasteful program, compiling the latest scientific research on coyote/deer relationships. We found a vast amount of evidence showing little to no benefit to fawn survival through coyote killing programs. In fact, a September 2002 NMDGF memo summarizing their killing stated, "the [coyote] control strategies employed for the past three years in the designated high-priority deer units have proven inconclusive at best." APNM sent its objections to NMDGF and organized a public education campaign to encourage NMDGF to discontinue the coyote killing. Game Commissioners received piles of letters from people who wanted the carnage to stop. Thanks to new membership on the State Game Commission, a new Director of NMDGF, APNM's pressure, Sinapu and the AGRO coalition, and your support, the coyote killing was finally stopped.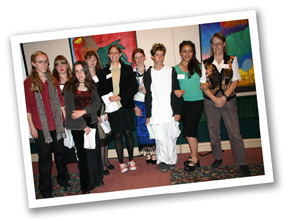 APNM received a generous three-year grant to continue our effective wildlife advocacy programs, including efforts to end the rattlesnake roundup in Alamogordo and lethal beaver "control" in response to depredation complaints by landowners. APNM and the Department of Game and Fish are finalizing a joint agreement that involves both education and direct assistance to landowners regarding beaver complaints. The plan will require substantial volunteer involvement to assist with conflict resolution, such as tree wrapping, tree painting, fencing, the installation of beaver deceivers, as well as live trapping and relocation of relevant animals to suitable areas. APNM will also focus on teaching landowners and the general public humane and effective ways to resolve beaver complaints.
APNM has been aiding Santa Fe High School's Environmental and Animal Rights Society (EARS) in their effort to eliminate dissection in Santa Fe Public Schools. EARS and APNM hosted Dr. Theo Capaldo from the New England Anti-Vivisection Society (NEAVS) who spoke to teachers and school administrators about the myriad humane alternatives available. NEAVS then donated $3,400 worth of models and computer simulation software to the school district. EARS, winner of APNM's 2003 Milagro Youth Award, has been invited to present their case for eliminating dissection to the school district administration.
APNM continued to collaborate with All Faiths Receiving Home on the CARE program, whose goal is to institutionalize emergency care for the companion animals of domestic violence victims. Toward that end, APNM has organized a network of 14 animal service providers in ten counties to provide animal housing assistance to victims. APNM's website (www.apnm.org/care) now has a comprehensive section on the CARE program, including information on the link between animal cruelty and family violence, as well as CARE program forms, brochures, etc. This fall, CARE program educational packages were created and distributed statewide to domestic violence service providers, law enforcement agencies and animal care service providers. These educational packets explain why animal cruelty should be considered a form of family violence. They also make it very simple for domestic violence service providers to get victims help with animal care so both the victim and the animal can escape a violent home. Finally, we just received news that the federal Violence Against Women Act grant that is helping fund the CARE program has been renewed for next year! This precedent-setting grant demonstrates how important this program is to developing wholly effective family violence intervention programs in New Mexico.
In conjunction with All Faiths Receiving Home (AFRH), APNM has been working with the Albuquerque Police Department (APD) to help them implement training of police officers in the important link between animal cruelty and family violence and in enforcing the 1999 felony animal cruelty law. Beginning in February 2004, AFRH will provide two trainings per week for four months, culminating in training all 900 APD officers in these important issues. APD is also in the process of adding questions about animal abuse to the APD domestic violence forms filled out when victims file complaints. APD and Animal Services Division (ASD) are beginning a cross-training program: the APD curriculum will include training on the link between animal cruelty and family violence and information on the felony animal cruelty law; and ASD officers will be trained to recognize child and domestic abuse when they investigate animal abuse cases.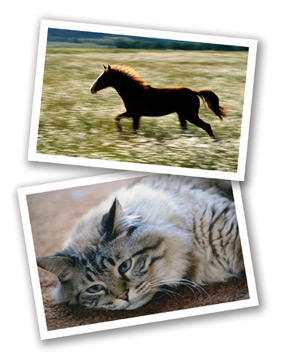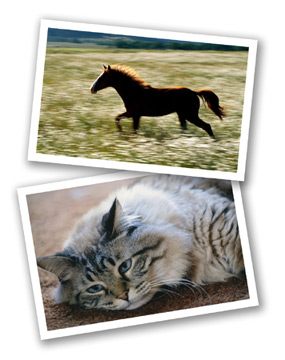 An APNM staff member serves as Chair of the Albuquerque Animal Services Division (ASD) Animal Welfare Board (AWB), which is working to implement the comprehensive recommendations of the former Mayor's Task Force report. The AWB is actively working to ensure that crucial process improvements are implemented, although there is still much urgency for improvement at the agency. So far, the AWB has been able to influence the city to expand the number of hours and days ASD is open each week, thereby increasing the opportunity for adoptions/reclaims. ASD is actively planning an onsite spay/neuter clinic scheduled to open before the end of the year, so that animals adopted from the shelter don't have to be transported from the facility. Given that ASD has about one-third the staff recommended in a report by the Humane Society of the U.S, and has had trouble hiring and keeping qualified staff, ASD has also completely reevaluated their hiring process, streamlining it from four to two weeks.
APNM staff have been working hard to educate decision-makers at the state and local level about the gross negligence and animal abuse involved in traveling circuses. As a result, this year the city of Albuquerque, for the second year in a row, refused to let the Sterling and Reid Circus perform at Tingley Coliseum, given the circus' numerous past violations of the Animal Welfare Act. In addition, the Department of Game and Fish denied the Hawthorne Circus an entry permit for their animals into the state, based on the fact that the circus disobeyed a U.S. Department of Agriculture order to refrain from traveling when there was a question about the presence of tuberculosis with some of their animals. Both these actions by governing agencies are landmark events that have prompted one national organization to begin researching other state's game department regulations on exotic animal permits as a way of regulating circuses.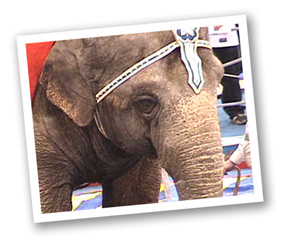 For over five years, APNM has been distributing the effective, fun and award-winning children's newsletter, Kind News, to young people in dozens of communities throughout New Mexico. This year, we provided Kind News to 247 classrooms, mostly in rural New Mexico, which means that about 8,000 New Mexico children each month have been learning about treating animals humanely through our efforts! Our hope is that children who learn to be kind to animals and others will be more likely to become compassionate adults, thereby making decisions that are beneficial to animals.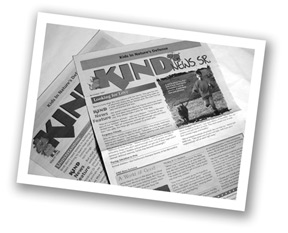 Beginning this summer, Governor Richardson's staff asked APNM to work with them and the Regulation and Licensing Department (RLD) to address the lack of both animal shelter and euthanasia standards in our state. RLD is now recommending the creation of an Animal Protective Services board, which would be administered within the agency, and whose members would be appointed by the Governor. The board would be responsible for creating and ensuring compliance with animal shelter and humane euthanasia standards. The board's professional staff would be responsible for training shelter personnel in the new standards, and ensuring the standards are upheld. Robert Schwartz, Governor Richardson's Criminal Justice Policy Advisor, is working to see that the enabling legislation for the board can be introduced in the 2004 legislative session in January.
To assist communities with providing humane treatment for animals in shelters, APNM received a grant to work with rural communities to help them with the costs of and barriers to transitioning to humane euthanasia methods. The city of Carlsbad has formally agreed to work with APNM so that only humane euthanasia is performed at their municipal shelter. Since the city also contracts with Eddy county for the impound and if necessary, euthanasia of its animals, this transition will be felt county-wide. The city is now euthanizing all animals using personnel trained in humane euthanasia.
APNM received a grant from the American Society for the Prevention of Cruelty to Animals to develop model animal control process evaluations for both rural and urban shelters. So much of the animal suffering that exists in our state's shelters stems from a lack of uniform policies and procedures, as well as staff accountability for following those procedures. Shelters would provide more standard and humane care if they had sound processes that were followed by everyone. APNM will continue working with experts from Quality New Mexico (QNM), which works locally to support and recognize businesses and government agencies that want to improve the quality of their products and services. APNM will develop and distribute these management models for operational improvement, so that shelters have a roadmap for ensuring humane animal care in our municipal shelters.
APNM was invited to help plan the New Mexico Department of Public Safety's (DPS) first annual conference on animal cruelty, including its link to family violence. Over 200 people attended this conference in November, the majority of whom were police and county sheriffs, animal control officers, attorneys, prosecutors and judges. The workshops and presentations set an important precedent for providing annual training to those in the criminal justice field on why animal cruelty cases should be vigorously addressed. In addition, DPS has announced their commitment to include training on animal cruelty investigations as part of the Basic Law Enforcement Academy training for all law enforcement officers in the state. They will now add additional training on animal cruelty to the menu of advanced courses offered across the state, and require all twelve state police districts to have at least one individual assigned and trained as the animal cruelty investigator for that district.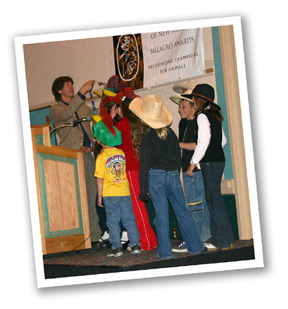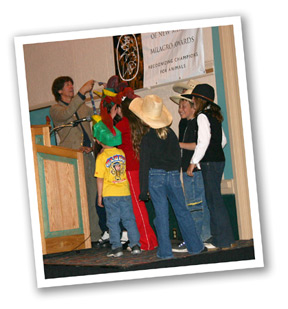 In early November, APNM recognized the winners of its 2003 Milagro Awards at an evening ceremony held in Santa Fe. After receiving over 40 award nominations this year, our selection committee chose truly exemplary individuals and organizations that are making a tremendous difference for animals in our state. Almost 200 people helped us celebrate the substantial achievements of winners, including school groups, a chamber of commerce, a volunteer fire department, and an educator, among others.
In March 2003, a state district court ruled that the former Coulston Foundation (TCF) must turn over its financial records to the state attorney general's office. State Attorney General Patricia Madrid (AG) is investigating TCF's potential misspending of substantial funds meant as a permanent trust for chimpanzees used in federally funded animal experimentation. As predicted, TCF is appealing the decision ordering it to provide audited financial records which would disclose whether or not they squandered taxpayer dollars for the long-term care of the chimpanzees. The AG's investigation is based on documents and information provided to her office by APNM and California-based In Defense of Animals.
Ever since the Coulston Foundation sold its property and handed over 327 chimpanzees and monkeys to the care of the Center for Captive Chimpanzee Care (CCCC), APNM has been organizing training for volunteers in Alamogordo, and arranging for the creation, donation and transport of thousands of enrichment items for the chimpanzees. APNM has facilitated dozens of work parties in Albuquerque and Santa Fe to make toys and treats for the chimpanzees and monkeys, and has established contacts in Santa Fe, Albuquerque, and Las Cruces for collecting donations and organizing fundraisers.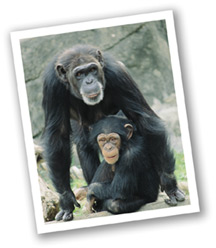 APNM's talented staff provided professional assistance and advice to hundreds of people who called with questions and concerns about animal cruelty cases not being properly pursued or investigated by authorities.
APNM's fact-packed website (www.apnm.org) is becoming more popular all the time, with over 300 people visiting the site every day! Web visitors can access valuable information about APNM and its campaigns, view and print helpful resources and publications, purchase animal-friendly merchandise, and even make online contributions! Here's what one user said about APNM's website and online resource guides, "I want to send along a big THANK YOU for the wealth of information compiled at the APNM website, particularly the Getting Help with Animal Issues from Government Agencies publication. You also gave me several of your Quick Guides that I've distributed to others. A situation has come to my attention for which I have read the pamphlet and researched the APNM website. I was astonished and grateful to find so much helpful information. It is easily accessible and easy to understand. Gathering all that information was an enormous effort. Please thank those involved with its creation for me." APNM is also hosting and maintaining a website that features only those resources useful to people involved in the field of animal care and control, located on the web at www.nmanimalcontrol.com.As you can see, APNM's important focus on both campaigns for change and education is making a difference! While APNM also used to lead the charge on animal protective legislation, that crucial work is now being done by a new organization called Animal Protection Voters (APV), which shares APNM's staff and offices. APV is a 501(c)(4) social welfare organization that is not subject to lobbying limits by the Internal Revenue Service, as is APNM. This single change in approach is expected to yield tremendous results in years to come, because those who are interested in seeing improved laws to protect animals will be establishing more political influence. APV intends to become involved in state elections, thereby building the political power never fully achievable through APNM. As a result of this change, starting in 2004 APNM will send its, newsletter in June and December, and APV will send its newsletter in April and October.
As you can see, effectively working to change historical and widespread abuse of animals not only takes time, talented staff and adequate funding–but it also takes a strategic approach to making every effort count as much as it can. The approaches and accomplishments outlined above are what we believe will make the most difference in the long run.
Please know how much we appreciate your financial support that allows us to make positive and permanent change for animals. Your trust in our work inspires us to be as effective as we can be.