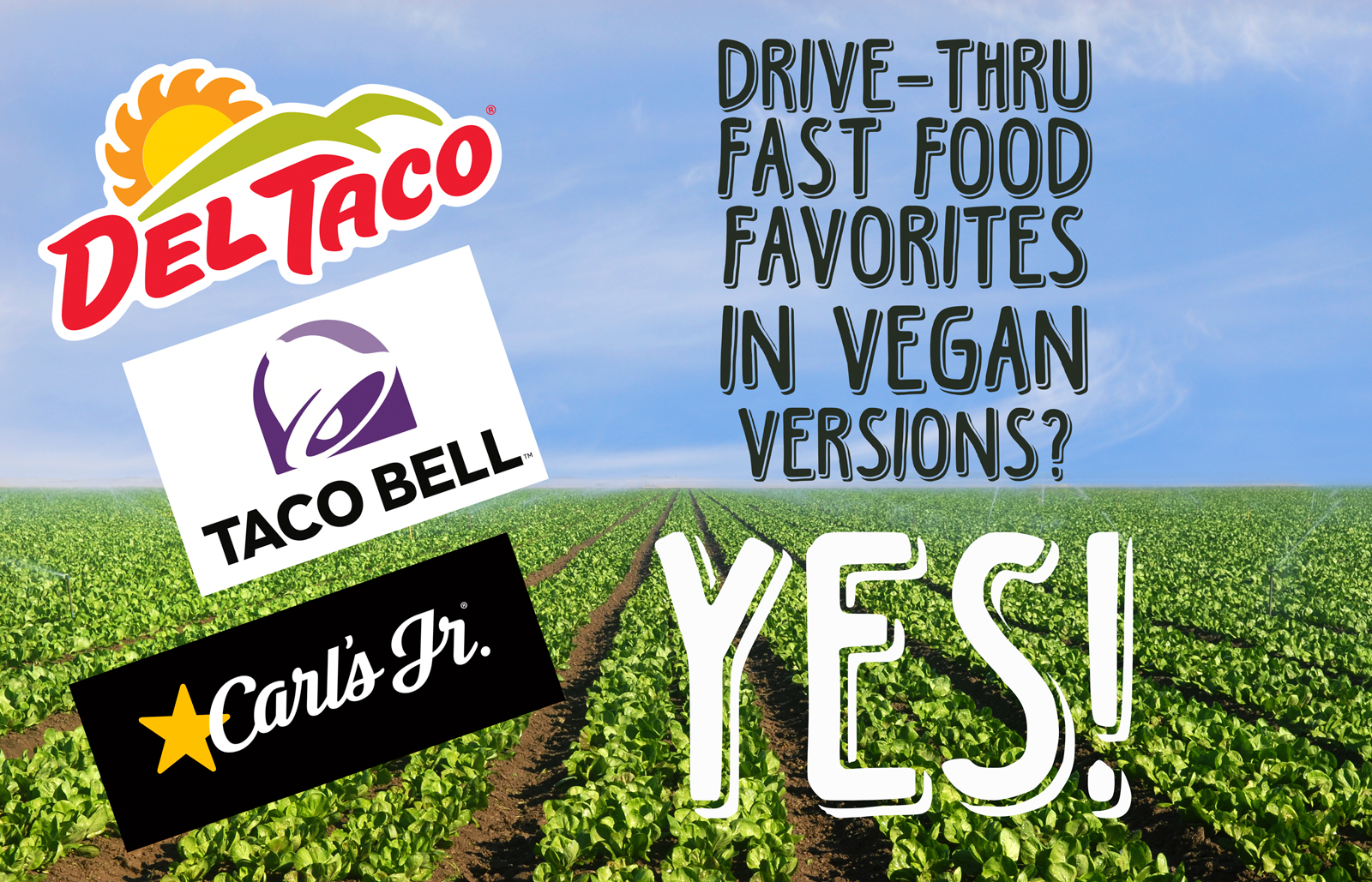 While many of us are making efforts to eat more (or only) plant-based foods, there is no denying the value and convenience of drive-thru windows. If you are always on the go, you might even venture to say you need convenience foods to survive while maintaining your busy lifestyle. Fortunately, we have a variety of drive-thru options here in New Mexico where you can find plant-based eats in a hurry. While these might not always be the healthiest choices, plant-based options at the drive-thru often have less calories, fat, and/or cholesterol compared to the rest of the menu. Plus, plant-based foods are free of animal cruelty and are friendlier to the environment. Here are just a few examples of quick and easy vegan bites.
Taco Bell
You might be surprised by how easy it is to eat plant-based at Taco Bell. Taco Bell recently unveiled their new vegetarian menu, and many of their ingredients (including beans, rice, tortillas, and more) are vegan. You can order virtually any menu item and "veganize" it by removing the cheese and sour cream and substituting beans for the beef (or other meat). Bonus – there is no charge for substituting beans for beef! Try a veganized Mexican Pizza, 7 Layer Burrito, Tostada, or Crispy Potato Taco. You can also indulge in some of their "accidentally vegan" cinnamon twists! With locations throughout the state, you can easily find a quick bite just about anywhere. For more info on eating plant-based at Taco Bell, check out this website.
Del Taco
Much like Taco Bell, Del Taco is also super vegan-friendly, and you can order just about anything by removing the meat, cheese, and/or sour cream. Additionally, Del Taco has recently added Beyond Meat to their menu, so you can enjoy classic "beef" tacos, and substitute Beyond Beef on any other menu item. They have an option to get avocado on your taco instead of cheese for a delicious drive-thru option that is vegan!
Carl's Jr.
If you're not the type to "think outside the bun," the great news is you can also pick up a plant-based burger at your local Carl's Jr. That's right, Carl's Jr. recently introduced the Beyond Burger to their menu, and their regular and Crisscut® fries are vegan as well! You may need to confirm that the location nearest you carries the Beyond Burger, but we know for sure that Beyond Burgers have been sighted at many New Mexico locations. Here is a link with more info about ordering vegan at Carl's Jr.
In addition to these options, there are many other possibilities for veganizing your drive-thru meal at different establishments, and rumor has it there are many more fast-food franchises adding vegan alternatives to their menus, such as Burger King and KFC.
Check out our New Mexico Vegan Dining Guide to help you find places with vegan entrees and stay tuned for updates as we work with local restaurants to increase their plant-based options.