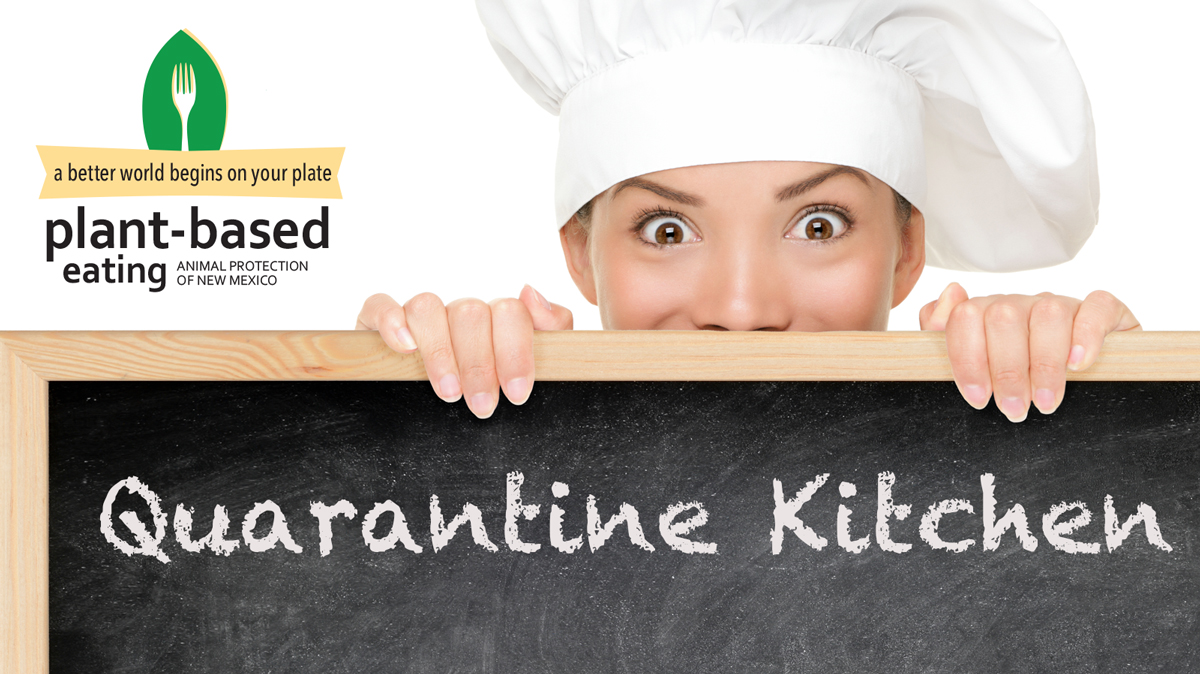 As we are learning to navigate this pandemic and all of the uncertainty that comes with it, one challenge has been empty store shelves and an unstable supply of certain foods. With the constant uncertainty about which foods may be available at the store, coupled with the extra time many of us are spending at home, this can be a good time to learn to cook new foods and experiment with plant-based ingredients that are shelf-stable. This can also be a great time to learn to make some foods from scratch that may be hard to find in stores (like breads and tortillas).
Beans and Lentils
One pantry staple that many are stocking up on is beans, so it might be difficult to find the particular type of beans that you usually buy. This can be the perfect time to try new varieties, which can greatly diversify the meals you create. If pinto beans (or your typical beans of choice) are not available when you shop, try a different variety and see what you can create. Garbanzo beans (also known as chickpeas) are very versatile and can be used to create so many different foods such as homemade hummus, mariner's spread (a plant-based version of tuna salad), and can also be roasted for a tasty and healthy snack. White beans, such as navy beans and cannellini beans, can be added to soups and stews to add depth and texture, such as in white bean soup. Try searching for new recipes with whatever bean varieties you find in the store and explore the endless possibilities.
Rice
Another pantry staple that many of us have in our homes right now is rice. Some of us might even be thinking we can only eat so much rice before we are all riced out! This could be a great time to explore some new ways of cooking and enjoying rice, as this wonderful grain can be enjoyed so many different ways, including Spanish rice with pinto beans, cilantro lime rice with black beans, coconut rice, sweet rice (which can also be eaten for breakfast—it's basically cereal), and can be paired with any variety of beans as part of a burrito bowl.
Other Grains
Grains are another shelf-stable ingredient that offer great versatility and variety. Rolled oats can be used for many things other than oatmeal such as in this delicious lentil loaf recipe that is reminiscent of meat loaf, and this recipe for Poor Man's Sausage that originated during World War II when sausage was not as accessible. Quinoa is rich in protein and iron and is among the easiest of grains to cook—it can even be cooked in the microwave! These are just a few examples of the many grains that can be purchased dry and added to a variety of meals.
Homemade Breads
If you're able to find flour at the store, it is definitely a great idea to consider scooping some up and trying your hand at homemade breads and tortillas as many stores have seen empty bread shelves recently. Homemade biscuits can be surprisingly quick and easy to make, as well as Irish Soda bread (using homemade buttermilk), and homemade pizza crust.
Homemade tortillas only require three ingredients (that many of us keep on hand) and can be on the table in less than 20 minutes.
Fresh Produce
At a time when keeping our immune systems healthy and supported is as critical as ever, it is important to consider keeping as many fresh fruits and vegetables in the kitchen as possible. To learn more about which fruits and vegetables are shelf stable, check out this list of fruits and vegetables that stay fresh.
More Resources
Visit our website at apnm.org/plantbased for more recipes and updates on online classes to add ideas and inspiration for your quarantine kitchen. You can also sign up for our e-alerts to make sure you don't miss a single update.