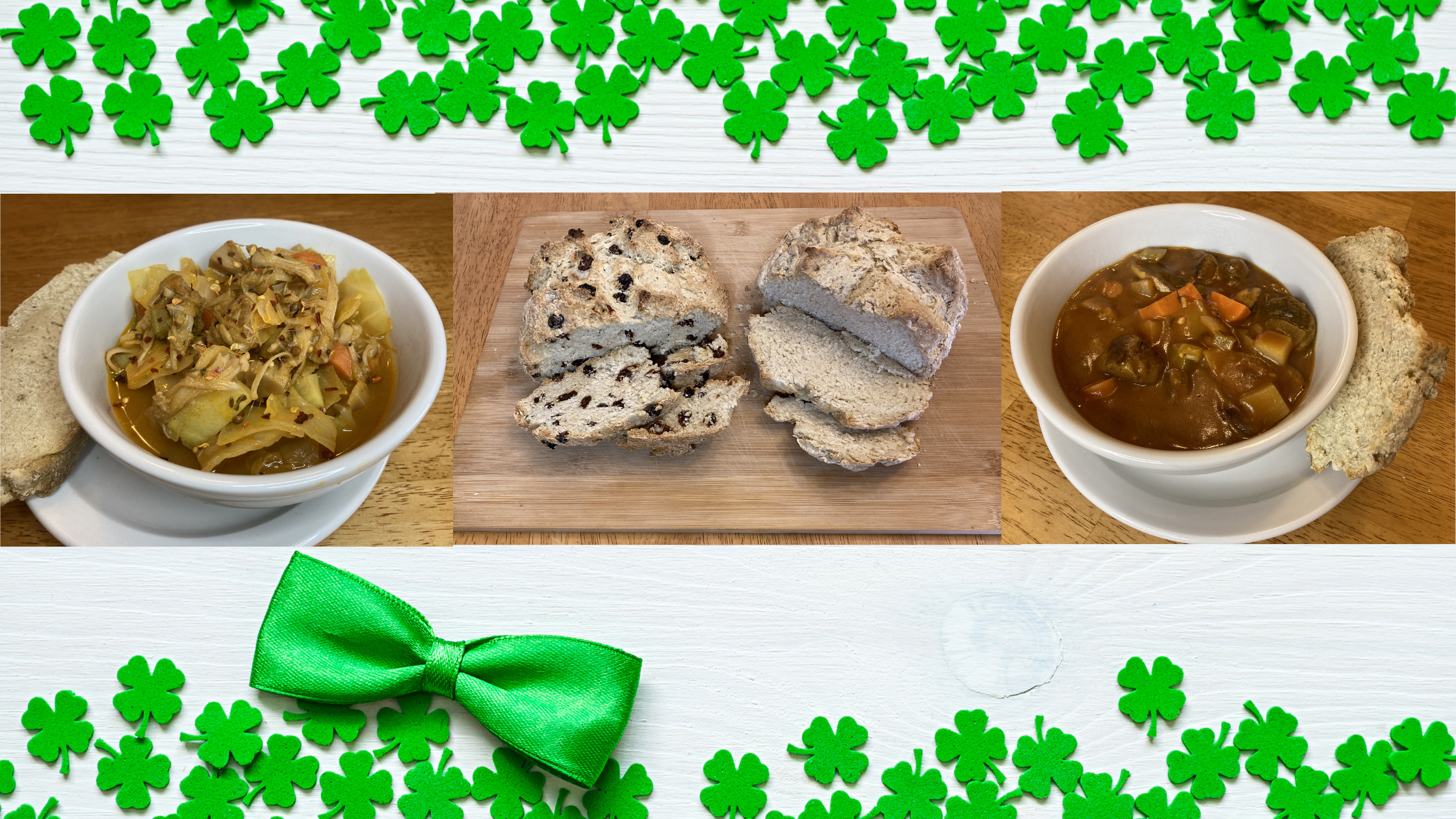 Whether or not you celebrate St. Patrick's Day, you won't need a special occasion to try out these delicious plant-based recipes and create an Irish-inspired feast!
Irish Beefless Stew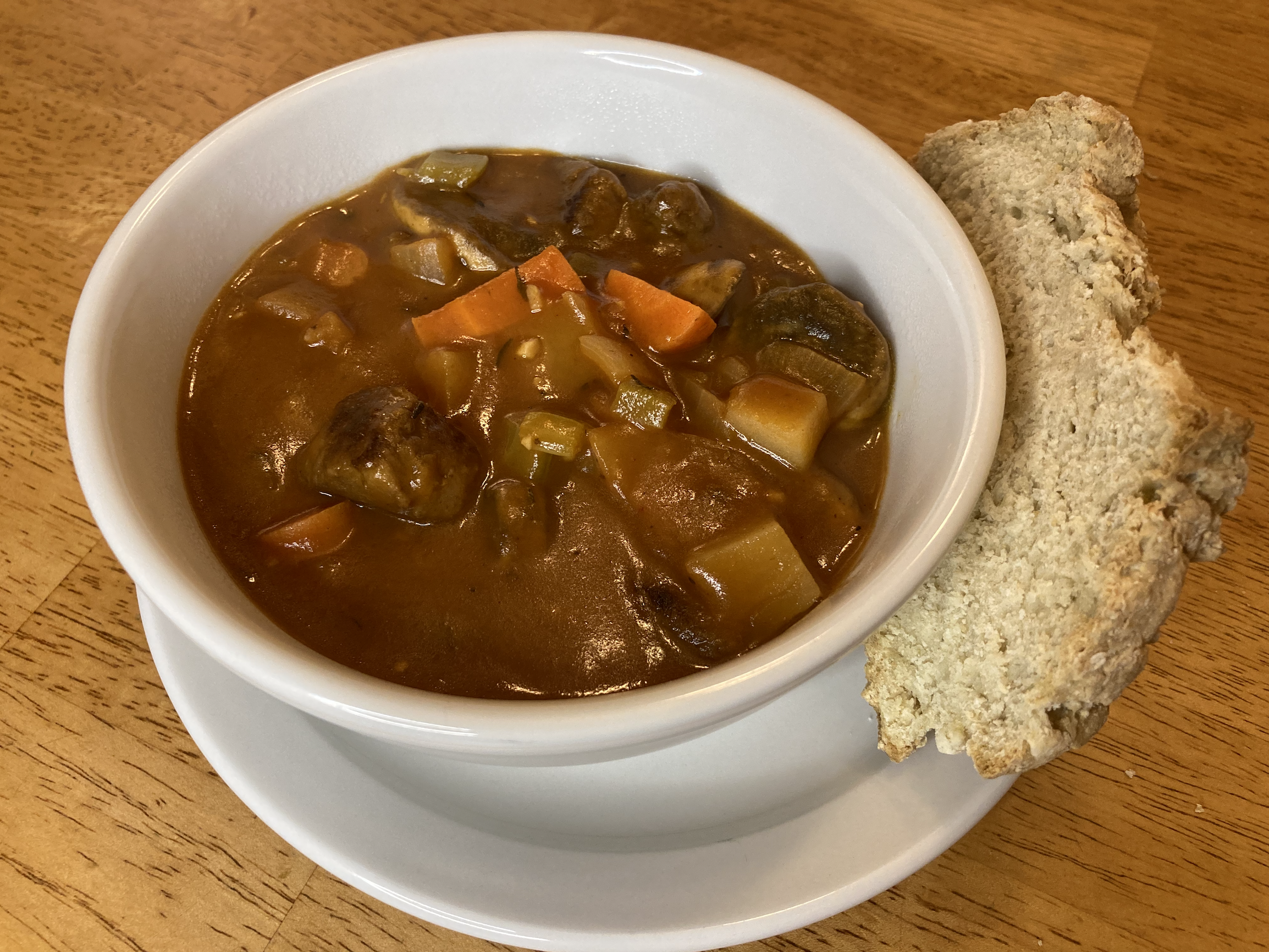 This Irish-inspired stew is perfect for St. Patrick's Day, and is also great to enjoy on cold winter days.
Serving with fresh Irish Soda bread really rounds out this thick hearty stew.
Click here to download the recipe.
Corned "Beef" & Cabbage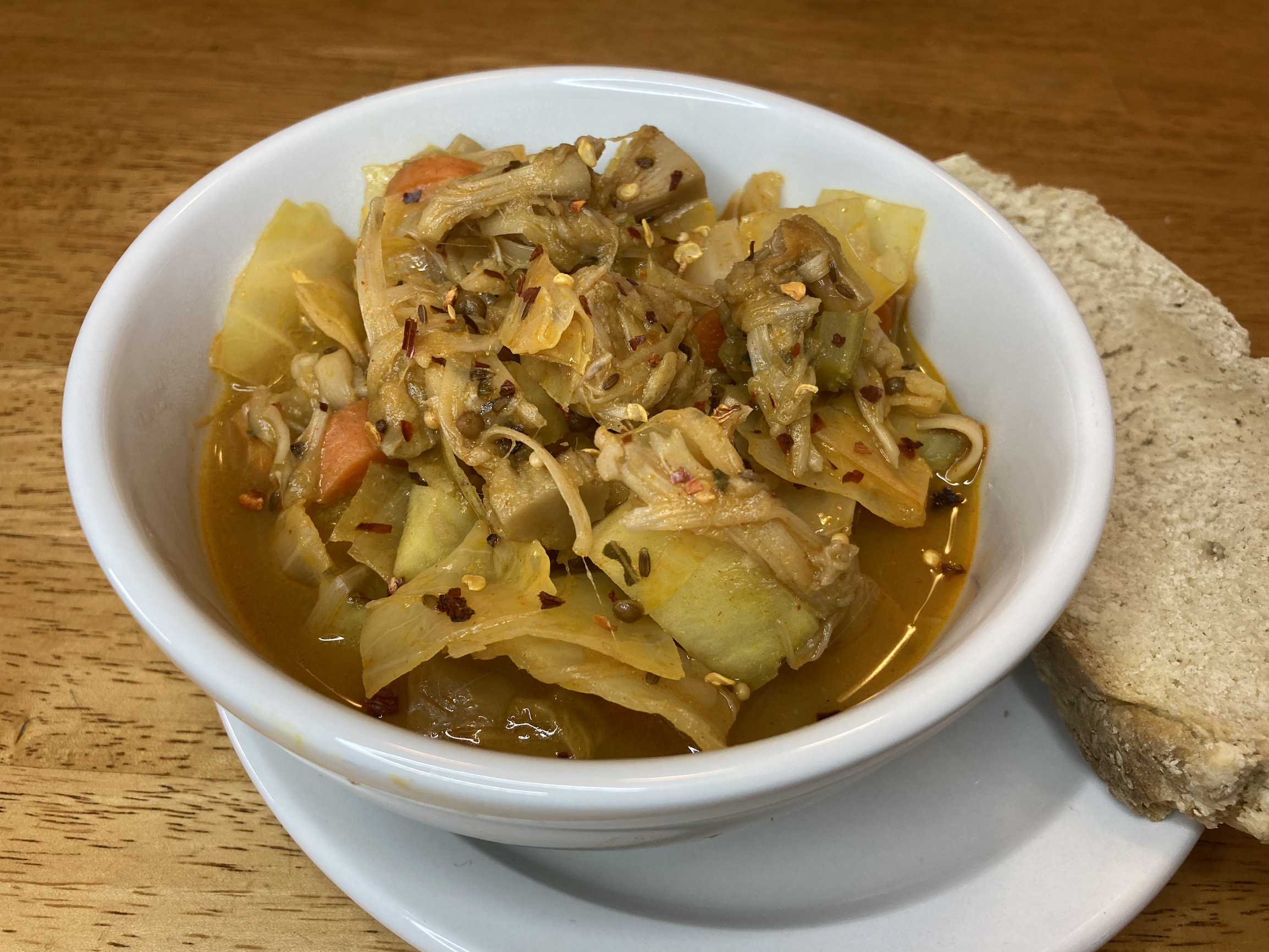 Corned Beef and Cabbage is a traditional Irish dish that is often enjoyed around St. Patrick's Day.
Unripe jackfruit works wonders for vegan cooking and is used in this recipe to replace the corned beef.
Serve with fresh hearty bread such as Irish Soda Bread.
Click here to download the recipe.
Irish Soda Bread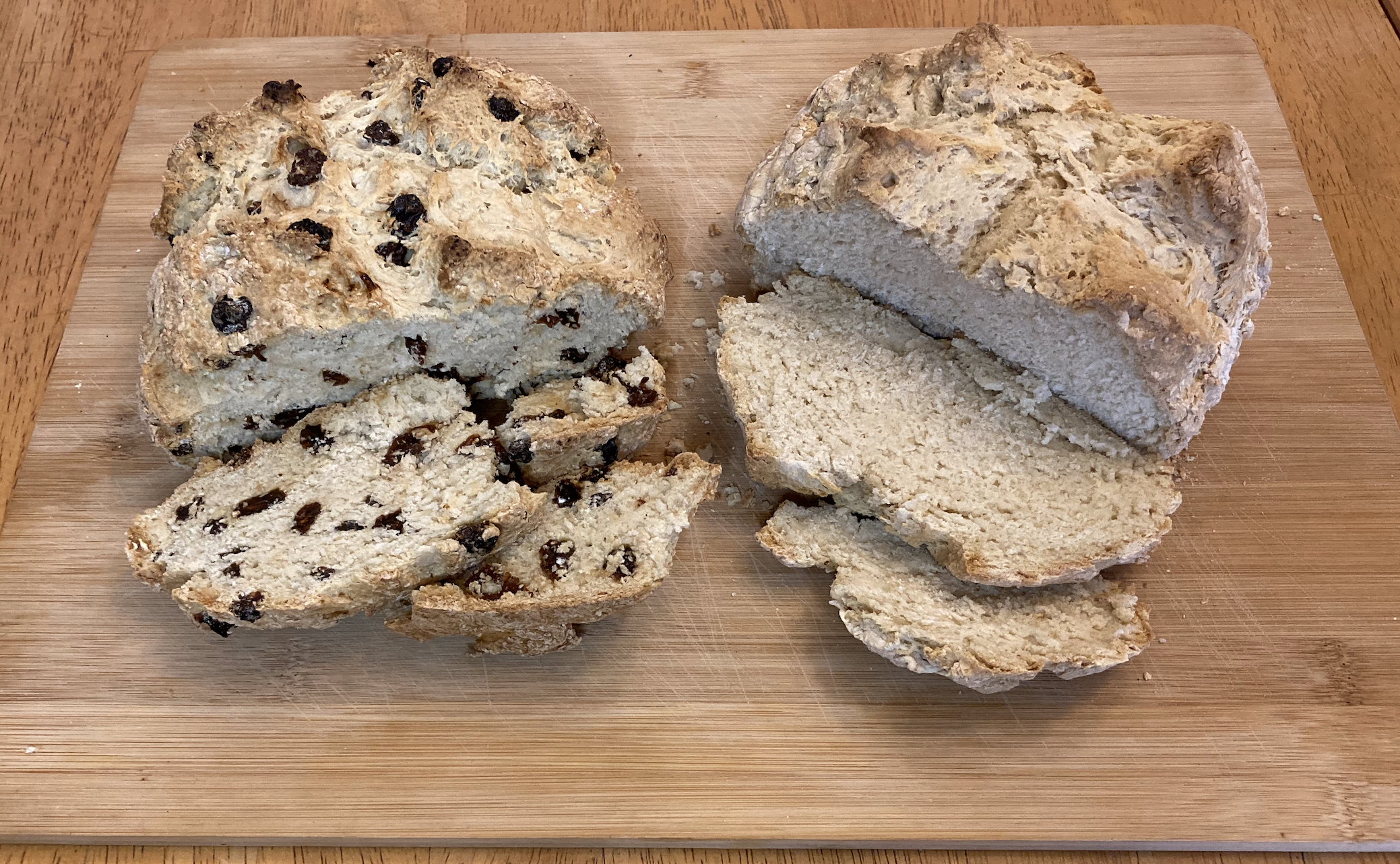 With just 5 simple ingredients you can have fresh baked bread on your table in 30 minutes!
This Irish-inspired bread makes homemade breadmaking simple with no need for yeast, rise time, etc. Just make your dough, pop it in the oven, and enjoy!
Click here to download the recipe.
We demonstrate these recipes in our St. Patty's Day – The Plant-Based Way webinar. The recording of the webinar can be viewed on our YouTube channel.