Interview with Co-Owner Victor Flores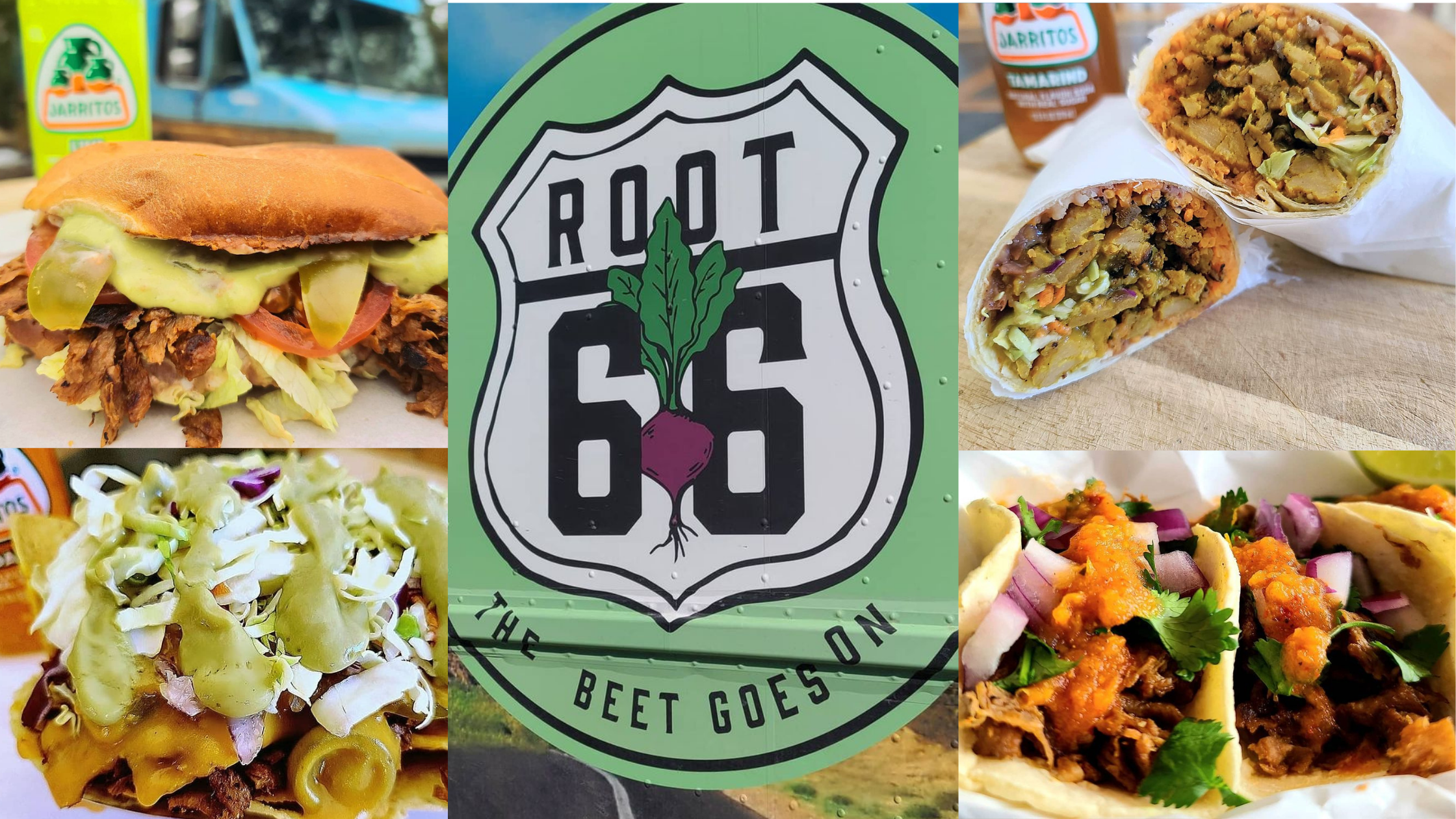 How long have you been vegan, and what inspired you to go vegan?
My family and I have been vegan for 6 years. Ethics was definitely why we switched, not wanting to support animal cruelty. We basically did it overnight—my wife Karla initiated it. Veganism and animal rights were not previously on our radar, then one day we went to a zoo where the first exhibit was black bears and mountain lions pacing back and forth in a concrete enclosure. It didn't seem right. When we got home, Karla started looking at who she could report the animal conditions to, and in her research she found animal rights groups like PETA and information about animal rights, factory farming footage, etc. Karla decided we were going vegan because we did not want to support those industries. We talked to the kids about it, and everyone was vegan after about 2 weeks. We visited SoCal VegFest on our next family trip and explored all the amazing vegan food. We started getting more involved, volunteering with Vegan Outreach and PETA, and I eventually started working for Vegan Outreach.

How long have you been in the food truck business?
Since June 2019. The food truck is really a family affair. My wife Karla, our four kids, and myself are all in it together. We all work together on everything from cooking to cashiering.

What inspired you to start your food truck?
It started out with the goal of furthering the message of veganism however we could. We wanted to borrow the food truck for community activism and outreach via food sampling. Instead, we got offered to rent it and things progressed from there. Thus far we've only operated at special events and pop-up markets.

What is your most popular menu item?
By far the Root 66 Brisket Nachos.

What was the inspiration for your Brisket Nachos?
Everyone knows nachos: they're a street food, a comfort food, a classic dish, all in one. Also, we really wanted to make dishes that non-vegans would like. We've added the plant-based brisket and that makes it unique. I hadn't heard of brisket nachos before and now they're a thing. Like all of our other dishes, the brisket nachos have progressed over time.

I hear a lot of people raving about your brisket. Any secrets you are willing to share about making delicious vegan brisket?
It takes a lot of work! We actually bring it in from Mexico, we marinate it and prepare it in different styles. To make it at home, jackfruit is probably the best alternative to use to give you that shredded texture. Look up regular meat recipes and then just use jackfruit in place of the meat and use the same spices and marinade. No need to look at only vegan recipes, just look at any recipe and substitute the animal products.

Are all of your customers vegans?
No way. I would say a little over half are non-vegans. We know most of the local vegan community—and a lot of our customers are not familiar faces from that world. We try asking people and many answers are either something like, "no we're not vegan we just like good food," or, "we have a vegan family member.". We love our vegan customers, but our goal is really to reach non-vegans.

What advice would you give other restaurant owners who are considering adding vegan options to their menu?
It's definitely trending and popular right now. If you don't have a vegan option right now you're missing out. Not exclusively to bring in vegan customers, but for families that have one vegan and want to eat together or others that are tired of the same typical animal-based food. Definitely look into meat alternatives, that way you're not only relying on vegans to buy your vegan options, but you can appeal to omnivores as well. For true success, don't focus specifically on the vegan community, focus on what everyone will like. That will make your item sustainable.

Do you have any exciting plans for the future?
That's always up in the air, always changing. Now this year we are able to get out more. Eventually the goal would be to have a set schedule and be more available to people on a regular basis. Also expanding new authentic Mexican items.

Is there anything else you want to share?
Food is activism, and we want to show people that vegan food is not just the stereotypes they might have heard of such as being bland and only salads. You can have all of the comforting, traditional, and nostalgic foods you grew up with, but vegan! We are also happy to always donate a portion of our sales to Animal Protection New Mexico. Great organization!
Get more updates about the Root 66 Food Truck on their website or follow them on Facebook or Instagram.