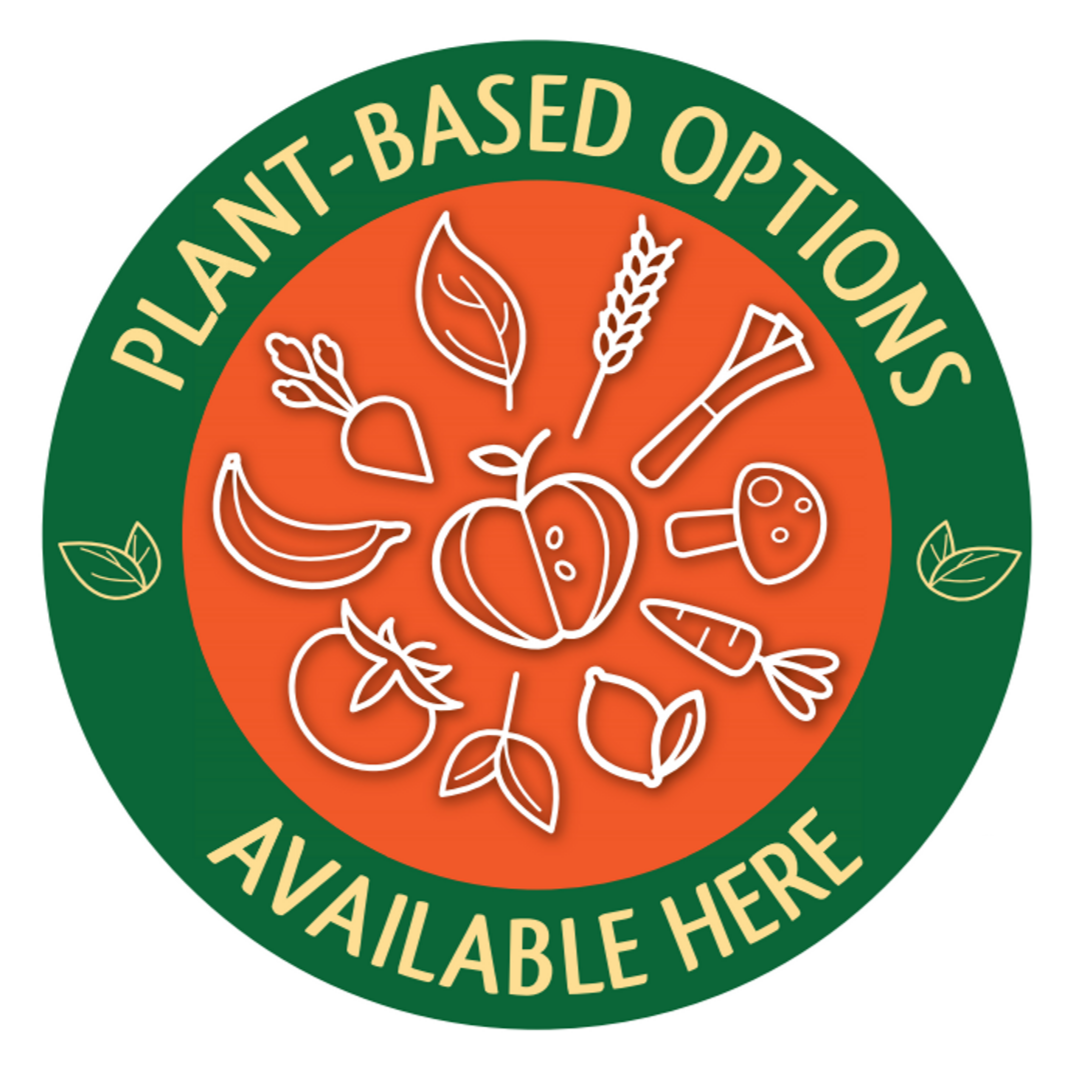 With the recent boom in vegan menu options popping up in restaurants and fast-food chains across the country, many of these new products have come with criticisms from within the vegan movement. Many vegans and plant-based eaters have begun discussing the health benefits and/or detriments of products such as Burger King's ImpossibleTM Whopper® and Carl's Jr.'s Beyond Famous Star.® Some health-conscious vegans and plant-based eaters discourage others from eating "processed foods" such as Beyond BurgerTMand ImpossibleTM Burger, advocating for whole food, plant-based diets centered around fresh fruits and vegetables, whole grains, nuts, and seeds. Others argue that Impossible Foods and Beyond Meat products are not vegan due to the use of animals in the research, development, and FDA approval processes, and should thus be boycotted by vegans.
Regardless of how an individual feels about these products – whether they are healthy, unhealthy, suitable for vegans, or not vegan friendly – these plant-based alternatives to familiar animal-based products are an important component of the movement to encourage more people to adopt a plant-based diet, or—at the very least—eat fewer animal products. As these alternative products keep expanding into more restaurants, fast-food places, and grocery stores, they are helping the vegan movement in a variety of ways including introducing vegan foods to individuals who otherwise would not have been likely to try them, increasing the public's acceptance of veganism, making it easier to transition to a plant-based diet, reducing harm to animals and the environment, and influencing the market and food supply chain in favor of veganism.
Introducing Vegan Foods
Several organizations including Vegan Outreach and VegFund focus their efforts on vegan food sampling as a strategy to introduce delicious vegan alternatives of familiar animal-based foods to people who otherwise would not have considered trying them out. This strategy has been shown to be effective in motivating people to consider eating less animal products. With the expansion of vegan menu options in familiar places such as Burger King and Carl's Jr., many non-vegans have become open to giving plant-based alternatives a try and some continue to choose them over animal-based foods.
While the average American omnivore is not likely to randomly walk into a health foods store and try their organic black bean burger, they might be open to trying the new fast-food burger that supposedly looks, smells, and tastes like meat. There have even been a few nationwide events where restaurant chains have been doing the vegan outreach work for us, such as Carl's Jr. offering free Beyond Burgers and Baskin Robbins offering free samples of their new vegan ice creams. Not only has there been a steady increase in the number of Americans who identify as vegan, a study conducted in 2018 emphasized the growing acceptance of plant-based products by non-vegan consumers.
Increasing Acceptability of Veganism
Historically, vegans have been viewed in a negative light, and the myths and stereotypes surrounding them have been anything but positive; vegans are frequently labeled as extremists, angry, preachy, and narcissists. If you're not convinced of these stereotypes, do a Google search for "vegans are" and check out the list of suggested searches. With increasing vegan menu options at a large variety of restaurants, vegan foods are becoming more mainstream and normalized, resulting in some of those stereotypes beginning to lessen (slowly but surely). Long gone are the days when people thought vegans only eat salads, and with the increase in vegan menu options and change in views about vegan living, more people are becoming open to considering eating fewer animal products.
Making Transitioning to Plant-Based Eating Easier
A common theme we hear when doing outreach is that folks want to go vegan, but they fear the transition would be too difficult, or they've tried going vegan in the past but it didn't stick because it was difficult. Having vegan options available in more places, particularly familiar restaurants and chains, transitioning to a vegan lifestyle has never been more achievable. For those who are interested in eating less animal products but are not quite trying to go vegan, increased vegan menu options greatly increase the likelihood that they will be more successful.
Regardless of a person's motivations (health, animal advocacy, environmentalism, etc.), according to The Good Food Institute, the three most important factors that influence a consumer's food choices are taste, price, and convenience. This is consistent with the survey our program conducted in 2018 with many locals citing convenience, price, and taste as critical factors in their food choices regardless of their motivations to eat plant-based. Thus, if we want to see more people choosing plant-based foods, we need to do what we can to ensure those foods are delicious, affordable, and convenient. Expanding vegan menu options at restaurants and increasing availability of vegan alternative foods that taste amazingly similar to their animal-based counterparts takes care of the taste and convenience. What can we do about the price? Read on.
Influencing the Market and Food Supply Chain
The rising demand for vegan products has revolutionized the food supply chain and impacted changes among the largest food suppliers. An article by AgriPulse illustrates many different ways that consumer demand for vegan products has triggered changes at every level of food production; the article states, "throughout the food chain, major food companies increasingly focus on satisfying consumer and retailer preferences — and farmers increasingly follow guidance from food companies and major retailers on what today's consumers want." One example of this is Walmart using its tremendous buying power to influence its suppliers to offer more plant-based products in response to consumer demand. Another example is major meat producer Tyson Foods investing in plant-based meats. Several of the largest food producers including Unilever, Mars, Nestle, and Danone have also shifted towards a focus on environmental sustainability as a result of consumer demand, and this focus includes reducing greenhouse gas emissions from the entire supply chain, including farmers' fields and feedlots. With increased investment in vegan alternative products, and increased options on the market, the prices to consumers are expected to begin dropping soon. Some companies, including Beyond Meat, have explicitly stated that their ultimate goal is to make plant-based meats cheaper than animal flesh. Our support (or at least lack of deterrence) of these products is measurably supporting that.
Harm Reduction
Even if you're still not convinced of the powerful impact that expanded vegan menu options have for the vegan movement, if nothing else these products reduce harm – which is a good thing. Even if these products should be considered unsuitable for vegans, the consumption of these products over their non-vegan counterparts vastly reduces the amount of animals who are exploited for food production. The more these products grow in popularity, the more harm is reduced. For those who are mainly concerned with promoting health, these products are free of cholesterol, hormones, antibiotics, dioxins, and fecal matter – all of which are routinely found in most animal products, as well as other contaminants. Vegan alternative products have a tremendously lower carbon footprint, and far less humans are harmed in their production.
Take Action
Whether or not you choose to partake of the new vegan menu options in restaurants and fast food places, we can all take part in helping to grow the movement by encouraging our local restaurants to add more plant-based menu options. Below are two quick actions you can take today:
Ask Blake's to add a vegan burger: click this link to sign our petition asking Blake's Lotaburger to add a vegan burger to their menu.
Ask Dion's to add vegan cheese: click this link to sign our petition asking Dion's to add vegan cheese to their menu.