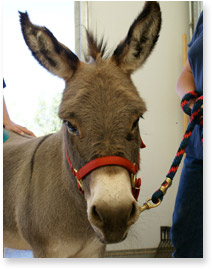 Animal Award – Bindy
Bindy, an 11-year old miniature donkey, has been a resident of the Equine Spirit Sanctuary since 2005. Through the Sanctuary's many programs for people and equines, Bindy's love and caring has made a tremendous, healing difference. His sensitivity, kindness, and caring nature have helped rehabilitate the rescued residents of the Sanctuary, as well as the human visitors he encounters. It was his sensitivity, intelligence and determination that likely saved the life of a baby donkey named Tali, who was being attacked by two stray dogs one spring morning at the sanctuary. Bindy was in a paddock nearby, so couldn't physically intervene, but he did what he could, which was to "sound the alarm" by braying loudly and continuously until his humans came to the barn to rescue Tali.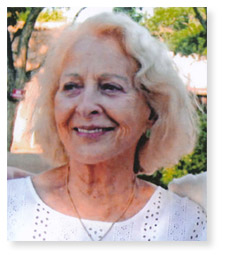 Advocacy Award – Zora Hesse
Zora Hesse has been an active and vocal supporter of animal protection efforts in New Mexico for decades, and has been a supporting member of Animal Protection New Mexico and Animal Protection Voters for many years. Heavily involved in New Mexico politics since the 1970s, she has brought unique and extremely useful knowledge, experience, and exposure to bear on animal protection initiatives. This award was sponsored by Abigail Davidson, Sotheby's International Realty.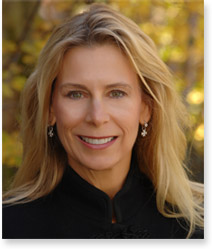 Board of Directors' Award – Andrea Waitt Carlton
Andrea Waitt Carlton is known for her legacy of "transformative philanthropy." Since 1998, Andrea Waitt Carlton has supported the environment, the fine arts, animal welfare and social concerns through her Messengers of Healing Winds Foundation, now called the AWC Family Foundation. The Foundation's support for animal-related initiatives in New Mexico has been comprehensive, including funding for Animal Protection New Mexico's Chimpanzees to Sanctuary campaign, funds for a business plan and development director for Save the Chimps, operations and fundraising assistance to the Española Valley Humane Society, and funds for new facility construction at the Santa Fe Animal Shelter.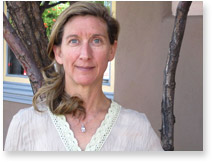 Direct Animal Services Award – Karen Cain
Karen Cain, founder of the Street Homeless Animal Project, has been dedicated for years to helping the most vulnerable among us, including homeless children, homeless animals, and victims of violence. After serving as a social worker and case manager at the St. Elizabeth Shelter in Santa Fe, she decided to devote her life to helping the homeless and their animals through the nonprofit she founded. The Street Homeless Animal Project helps homeless people provide quality care to their companion animals, thereby bringing direct relief to animals, giving peace of mind to homeless individuals, and serving a constituency often overlooked by society.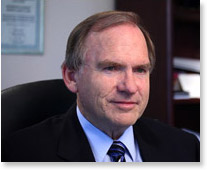 Executive Director's Award – Attorney General Gary King
As a State Legislator, Attorney General King's opposition to unscrupulous pet shop owners and vote against a memorial praising the infamous Coulston Foundation were memorable, as was his sponsorship of a memorial that sought to raise penalties for animal cruelty. That 1997 measure paved the way to passage of the felony animal cruelty law in 1999. As the State Attorney General, Gary King's groundbreaking work for animal protection efforts have included actively lobbying in favor of a statewide cockfighting ban and launching his Animal Cruelty Task Force. Through his Task Force, law enforcement officers have intervened in over 30 cockfighting, dogfighting and hoarding cases, sparing over 4,000 animals from a life of cruel mistreatment and neglect. The Task Force has also provided officers across the state with training and tools needed for effectively investigating animal cruelty cases.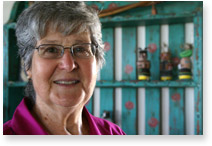 Humane Citizen Award – Jane Carson
Jane Carson's many activities for animal advocacy include convincing former Governor Gary Johnson to proclaim the third week in September as the Week for New Mexico Animals. 2011 marks the 11th anniversary for this celebration. Jane's creation of a mobile adoption center, her work to inspire youth at the Pecos Independent Schools to care about animals, and her leadership in the PAWS Animal Humane Education Schoolhouse are just a few of the remarkable projects she has spearheaded in order to make New Mexico a better place for animals.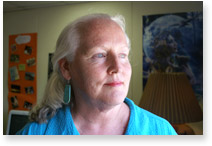 Humane Education Award – Peggy Lynch-Hill
Teacher of the Gifted at Truman Middle School, Peggy Lynch-Hill makes humane education a focus in her classrooms and seminars by incorporating the lessons into the established curriculum. Her no-nonsense approach and ability to capture her students' attention in creative and compassionate ways result in experiences that are memorable and transformative. Using a holistic approach that reaches students through the plight of animals, she is fostering in every young person she encounters a sense of what it is to be a humane person.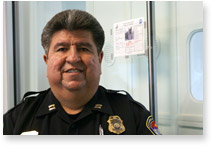 Law Enforcement Award – Captain Albert Marquez
Captain Marquez, Animal Services Field Supervisor for the City of Albuquerque's Animal Welfare Department, is the first recipient of the Law Enforcement Award. His commitment to assist animals that have been intentionally abused or neglected, regardless of the challenge involved in the situation, is exemplary. Described as having an approach to managing multiple difficult situations with patience and calm, Captain Marquez serves as a role model to his officers and to the public.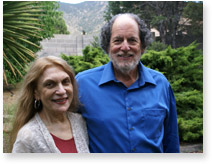 Lawmaking Advocacy Award – Celina and Ralph Levine
From their work with Sally Mayer on improving Albuquerque's animal control ordinance, referred to as the HEART Ordinance, to mobilizing citizen support for a more comprehensive Bernalillo County Animal Care Ordinance in 2011, Celina and Ralph Levine have worked tirelessly to educate and motivate our community to better care for animals. Through their organization, PAW–People for Animal Welfare–their focus on supporting and spreading the word to their members about animal-friendly candidates has resulted in local and state lawmakers' support for animal issues.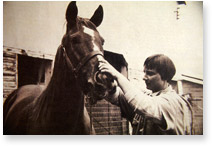 Mary Jane Garcia Champion for Animals Award – Dr. Alice De Groot
Dr. De Groot has been an advocate for animals for more than sixty years. After earning her DVM in 1958, Dr. De Groot began years of service to animals through her practice, her investigation of animal cruelty, her expertise in canine behavior, animal shelter innovations, teaching, publishing research to reveal insights about animals, as well as personal rescue work. Throughout her professional career Dr. De Groot has had to encounter biased and hostile opposition to her ideas and insights, but she persisted against those archaic views, often testifying as a veterinarian to support animal legislation. Dr. De Groot's expert testimony about equines was integral in APNM's successful effort to ban horse tripping in New Mexico in 1995.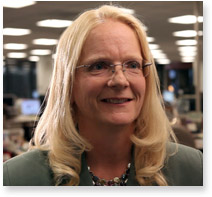 Media Award – D'Val Westphal
Assistant Editorial Page Editor/Lead Editorial Writer of the Albuquerque Journal, D'Val Westphal has demonstrated a keen insight and ability to translate the written word into a compelling case for animal protection that also appeals to readers' common decency and common sense. Her political acumen, coupled with her clear, no-nonsense writing style, have combined to convey important perspectives and opinions about animal issues to readers. Her columns and editorials have effectively improved animal-related public policies from the pages of New Mexico's newspaper of record
Spirit of the Mission Award – Dr. Carole Noon (posthumous)
In 1997, anthropologist Dr. Carole Noon founded Save the Chimps, considered the largest state-of-the-art chimpanzee sanctuary in the world. Overcoming all the challenges involved in building this sanctuary and providing a safe home for chimpanzees whose lives had been devastated by invasive research represents a culmination of her lifelong passion and dedication to non-human animals. Because of her tireless efforts and selfless determination, Save the Chimps, located in Florida, is now home to hundreds of chimpanzees the US Air Force and the National Institutes of Health had used in research but later considered "excess." Dr. Noon died of cancer in 2009, but her inspiring work lives on through Save the Chimps.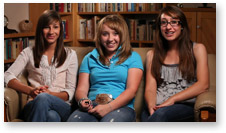 Youth Award – Alicia Page, Ashley Page, Kolene Winn
Ninth-grader Alicia, tenth-grader Kolene, and senior Ashley are all students at Moriarty High School who recently won "Best Group Documentary" at the state level in the highly competitive National History Day Contest. Their compelling, short documentary film, "Concrete Jungle: The Chimpanzees of Alamogordo," details the tragic history of the chimpanzees being housed in Alamogordo, and examines current efforts to seek permanent sanctuary for them. The young women traveled to Washington, D.C., to compete at the national level in June.
MILAGRO AWARD SPONSORS


Nancy Dickenson & the Norma Green Family Foundation
Pixie, Midnight and Ringo
Rancho Rincon
MILAGRO EVENT PROGRAM SPONSOR

CORPORATE SPONSORS

INDIVIDUAL SPONSORS
Ardith Eicher
The Doris Goodwin Walbridge Foundation
Susan McGreevy
Mark Miller
The Richdale Charitable Foundation
Barbara Sanger
Shelley Silverstein and Robert Quintana
LIST OF SUPPORTERS
DONATED GOODS AND SERVICES
Albuquerque Journal
All Sports Trophies
Antigravity Films
Demand Printing Solutions
Mountainview Telegraph
Anne Coller
Flying Star Café
Andrew García
Hutton Broadcasting
Kakawa Chocolate House
Santa Fe Reporter
Karen Schuld Photo/Design
UNDERWRITERS & SUPPORTERS
ABQ Dog
Animal Humane | New Mexico
Animal Protection Voters
Barn Dogs
Lynn Barnhill, Attorney at Law
Beeps
Kevin Bobolsky, Sotheby's Homes
Cat Lackeys Cat Sitters
John Catron
Cedarwood Veterinary Clinic
Hope Curtis
Karol Dellit Graphic Designer
Dish 'n Spoon Café and Gifts
Dougherty Real Estate Co., LLC
Earthwaves Media
Eclectic Arts Gallery
Eldorado Country Pet
Equal Access to Justice
First National Bank of Santa Fe
Four Corners Animal League
Ellen Gross: Licensed Independent Social Worker
The Handy Man
I Care Sitter Service
John Brooks Supermart Eldorado
KC's Clean Sweep
Margaret Keller
Kool Stuff by Doreen
La Tienda at Eldorado
Ralph and Celina Levine
Lone Mountain Roofing
Long Leash on Life
Lucky Dawg Daycare
Morayah
Ruth Ann Marshall
Marty's Meals
National Animal Control Association
New England Anti-Vivisection Society
Nourish Your Purpose, LLC
Old Town Cat House
Peacock Myers, P.C.
Q Financial Planning
Beth Prothro,
Seeds of Change Counseling
Rancho Rincon
Razorhead, LLC
Santa Fe Animal Hospital
Save the Chimps
Liz Sheffield,
Sotheby's International Realty
Ali Silverstein
Shelley Silverstein & Robert Quintana
Spin Doc
Three Dog Bakery
Too Hot For Spot
Totally Awesome Dogs
Trattel Court Reporters
Karen Turner
Donna Young
Zia Financial
Zoe and Guido's Pet Boutique