15 Lunch & Dinner Ideas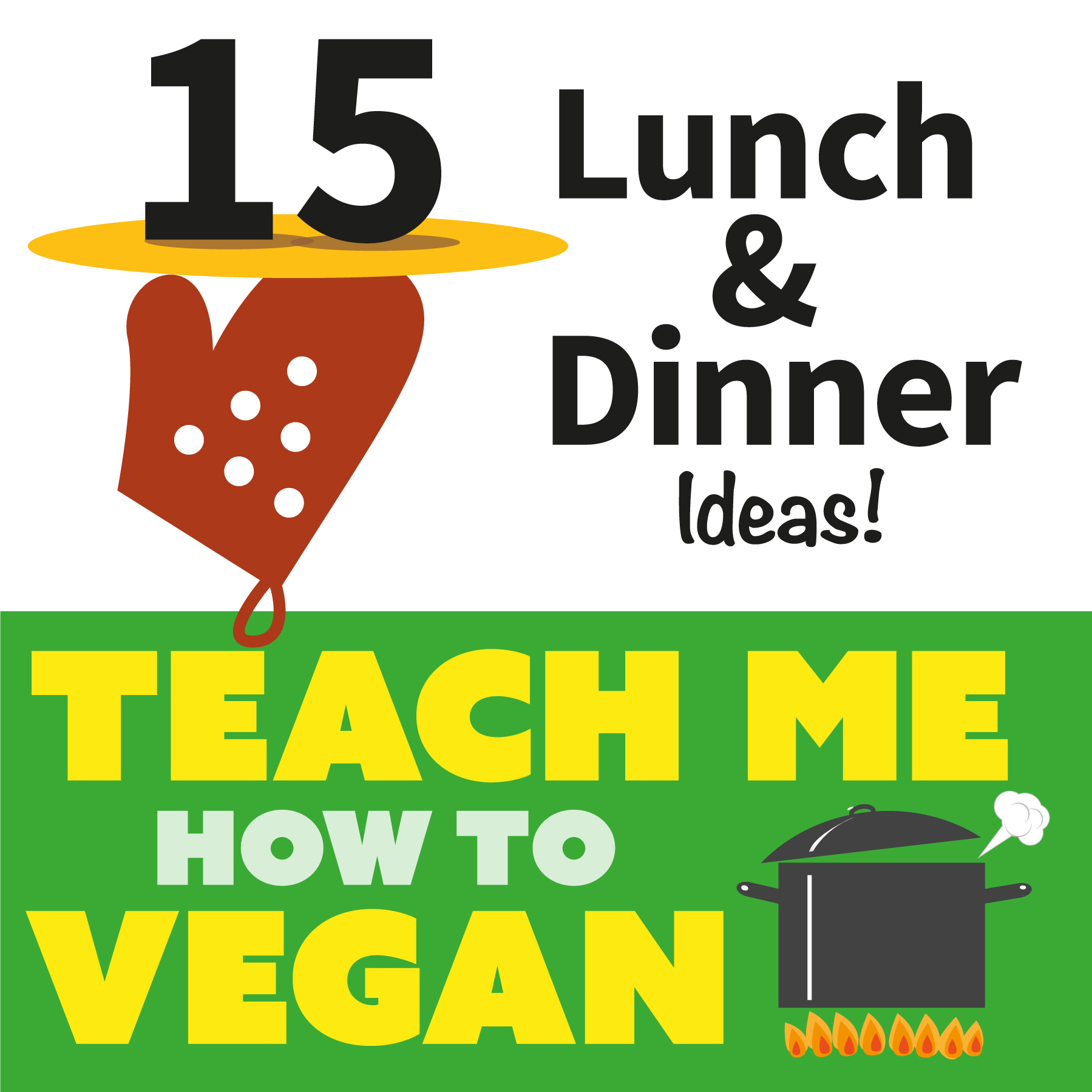 In this episode of Teach Me How To Vegan, we list 15 new meal ideas for lunch or dinner and offer an assortment of variations for each meal as well as tips for cooking, serving, and products to use in each one.
You can also listen on iTunes/Apple Podcasts, Spotify, Stitcher, Deezer, Podcast Addict, YouTube, and Libsyn.
The contents of this podcast are not intended to be a substitute for professional medical advice, diagnosis, or treatment, and does not constitute medical or other professional advice.
Recipes Mentioned
10 Minute Pizza Dough
https://www.sugardishme.com/10-minute-pizza-dough/
Lentil Taco Filling
https://melaniemakes.com/slow-cooker-lentil-brown-rice-tacos/
Enchiladas
https://apnm.org/wp-content/uploads/2020/10/Green-Chile-Chikn-Enchiladas-Recipe.pdf
Enchiladas Demo Video
https://youtu.be/lZmiYyi-bII
Cheese Sauce
https://apnm.org/wp-content/uploads/2020/10/Cheese-Sauce-Recipe.pdf
Red Chile (ingredients and instructions included in Tamales recipe)
https://apnm.org/wp-content/uploads/2020/12/Red-Chile-Porkless-Tamales-Recipe.pdf
Rellenos
[Send an email to plantbased@apnm.org for recipe]
"Chicken Tortilla Thing"
Recipe Pending – check back at https://apnm.org/recipes
Green Bean Casserole (We adapt it by just using store-bought French Fried Onions)
https://apnm.org/wp-content/uploads/2020/12/Green-Bean-Casserole-Recipe.pdf
"No Yeast Mayo" Rolls
(highly recommend reducing the salt to about ¼ tsp; use vegan mayo)
https://www.justapinch.com/recipes/bread/bread-biscuits/mommas-easy-no-yeast-dinner-rolls.html
Summer Rolls & Peanut Sauce
https://apnm.org/wp-content/uploads/2020/01/Summer-Rolls-and-Peanut-Sauce-Recipe.pdf
"Ninja Noodles"
https://www.lotusfoods.com/recipes/easy-vegan-ramen-soup/

Products Mentioned
Beyond Burgers
https://www.beyondmeat.com/products/the-beyond-burger/
Morningstar Meat Lover's Burgers
https://www.morningstarfarms.com/en_US/products/burgers/msf-veggie-burgers-meat-lovers-vegan-burger.html
Costco Veggie Burgers
https://www.donleefarms.com/product-page/organic-superfoods-veggie-burger
Boca All American Burgers
https://www.bocaburger.com/products/00759283600161
Morningstar Italian Sausage Crumbles
https://www.morningstarfarms.com/en_US/products/meal-starters/msf-meal-starter-flavored-italian-sausage.html
Go Veggie Cheese Shreds
http://www.goveggiefoods.com/products/shreds/vegan/cheddar
Morningstar Beef Crumbles
https://www.morningstarfarms.com/en_US/products/meal-starters/morningstar-farms-meal-starters-grillers-recipe-crumbles-product.html
Gardein Beef Crumbles
https://www.gardein.com/beefless-and-porkless/gluten-free/beefless-ground
Morningstar Chik'n Strips
https://www.morningstarfarms.com/en_US/products/meal-starters/morningstar-farms-chik-n-strips-product.html
Chao Cheese
http://fieldroast.com/product/creamy-original-chao-slices/
Daiya Provolone
https://daiyafoods.com/our-foods/slices/provolone/
Kirkland Organic Tortilla Chips
https://www.costcobusinessdelivery.com/kirkland-signature-organic-tortilla-chips%2C-40-oz.product.11987050.html
Gardein Turk'y Cutlets
https://www.gardein.com/chickn-and-turky/classics/turky-cutlet
Mrs. Cubbison's Stuffing
https://traderbobsgeneralstore.com/food/mrs-cubbisons-kitchen/stuffing?product_id=279
Rice Ramen Noodles
https://www.amazon.com/Organic-Brown-Rice-Ramen-Pack/dp/B013MOHYRW
Egg Roll Wrappers
http://www.nasoya.com/healthy-tofu-products/egg-roll-wraps/

Resources Mentioned
Holiday Cooking Webinar
https://us02web.zoom.us/webinar/register/WN_LhaMUVc0RRW8pOqnmQ49fw
Summer Rolls Cooking Class Recording
https://youtu.be/kWpAyzYwvFI
Enchiladas Demo Video
https://youtu.be/lZmiYyi-bII