Back to School: Lunches & Snacks for Kids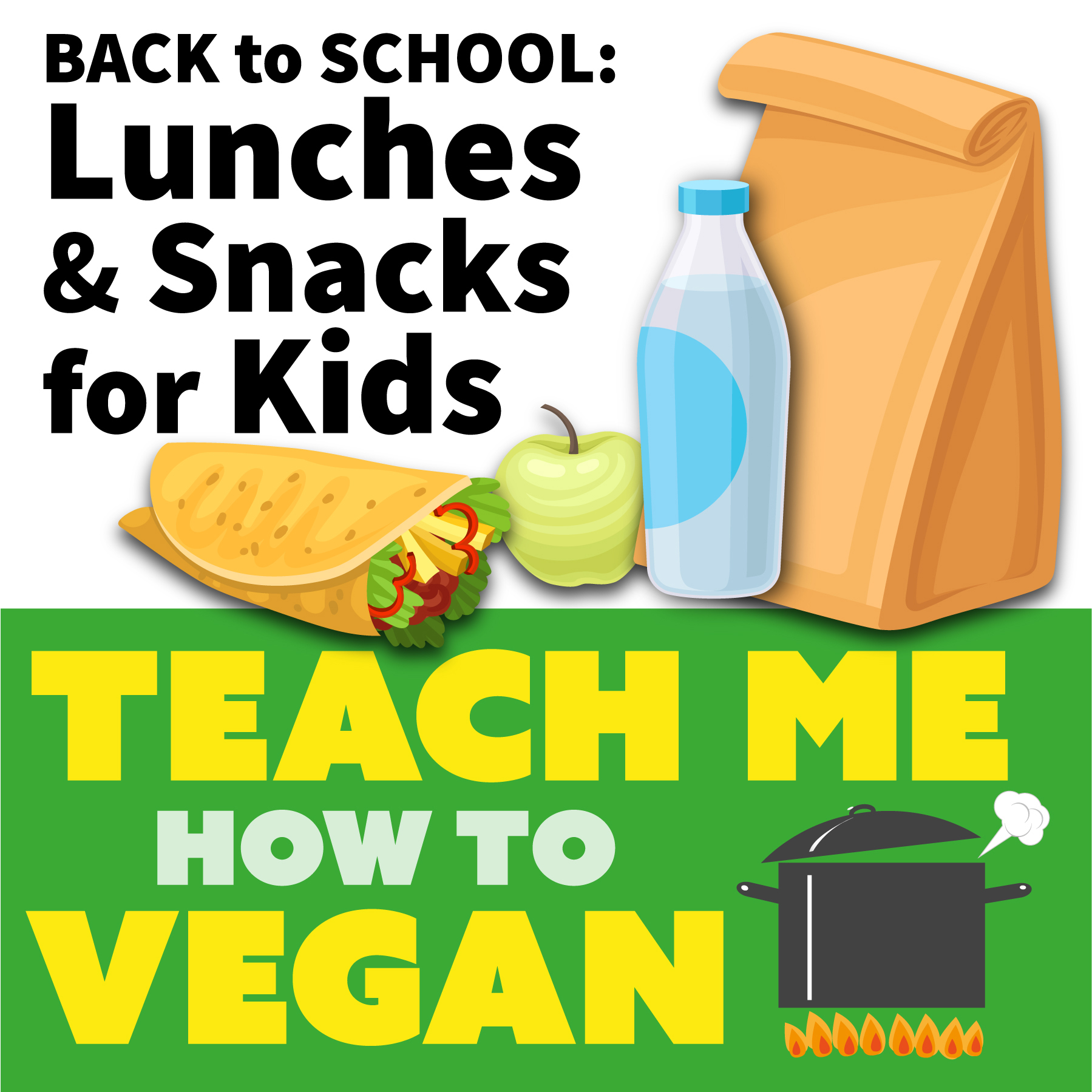 In this episode of Teach Me How To Vegan, we help you get ready to go back to school by sharing loads of ideas and tips for packing lunches, snacks, and quick breakfasts for busy mornings. For those who don't have children in their home, or are not going back to school, you still might want to tune in for some inspiration for new meals and snacks, especially if you find yourself having busy days on the go.
The contents of this podcast are not intended to be a substitute for professional medical advice, diagnosis, or treatment, and does not constitute medical or other professional advice.
Products Mentioned:
Sun Butter
https://sunbutter.com
Tofurky Deli Slices
https://tofurky.com/what-we-make/deli-slices/
Nutiva (vegan version of Nutella that we couldn't remember)
https://thrivemarket.com/p/nutiva-hazelnut-spread-classic
Miyoko's Savory Scallion Cream Cheese (the BEST with mini peppers)
https://miyokos.com/products/sensational-scallion-cheese
Hidden Valley Plant-Powered Ranch
https://www.hiddenvalley.com/products/ranch-condiments/ranch-alternatives/original-ranch-plant-powered/
Larabars
https://www.larabar.com
Lenny and Larry's Cookies
https://www.lennylarry.com
Skinny Pop
https://www.skinnypop.com
Hippeas
https://hippeas.com
Nature's Bakery (brownies and fig bars)
https://www.naturesbakery.com
Recipes Mentioned:
Eggless Egg Salad
https://apnm.org/wp-content/uploads/2020/12/Eggless-Egg-Salad-Recipe.pdf
Cheese Sauce (great for mac-n-cheese)
https://apnm.org/wp-content/uploads/2020/10/Cheese-Sauce-Recipe.pdf
Pumpkin Spice Roasted Chickpeas
https://apnm.org/wp-content/uploads/2020/10/Pumpkin-Spice-Roasted-Chickpeas-Recipe.pdf
Resources Mentioned:
Sushi Rolls & Bowls Webinar
https://youtu.be/JwBbna_yoZk