Breakfast Edition: 10 Hearty Breakfast Ideas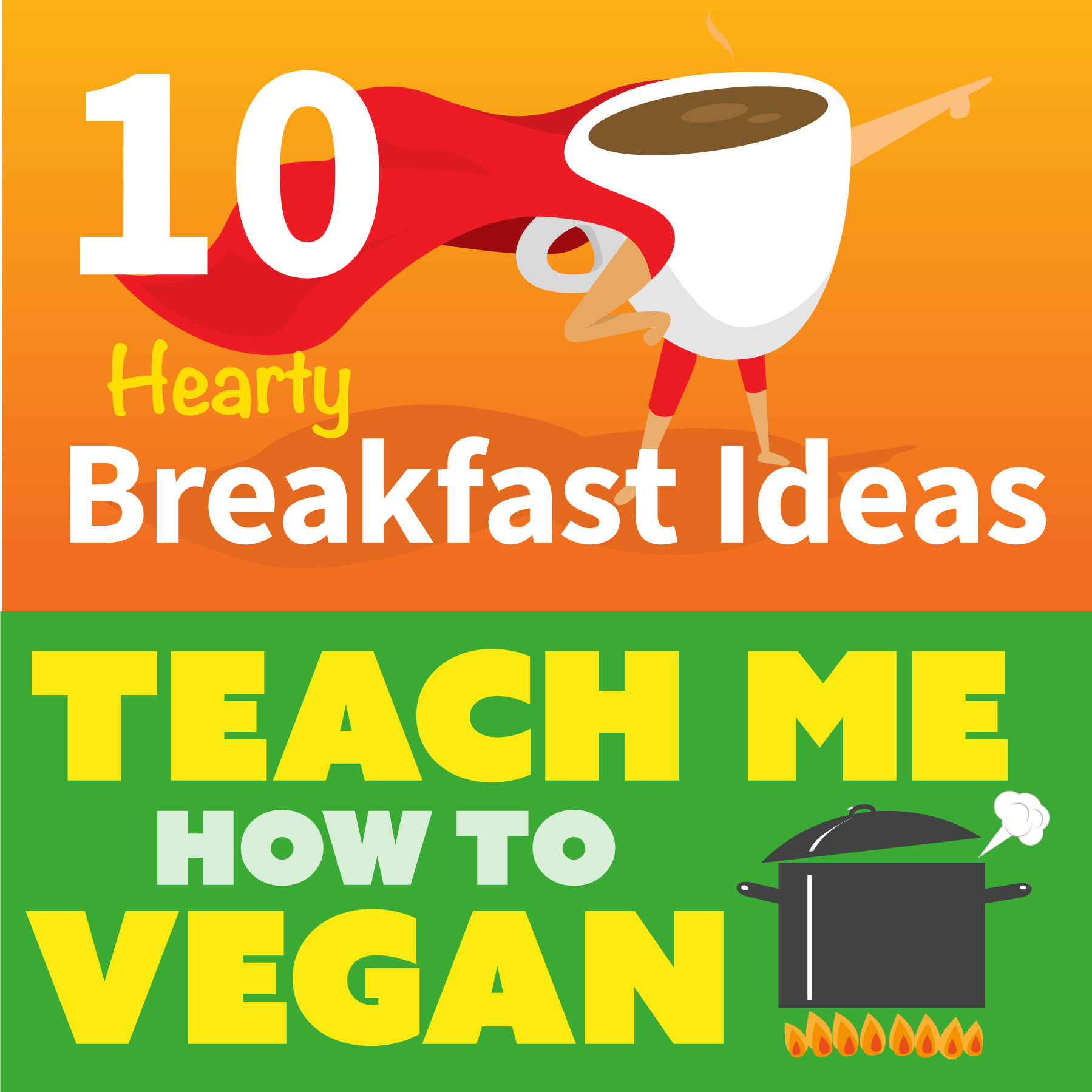 In this episode of Teach Me How To Vegan we share 10 of our favorite hearty breakfasts with lots of ideas for variations. We love breakfast foods and have found it challenging to be creative with vegan breakfasts over the years, so now that we finally have a large collection of breakfast ideas, we are excited to share some of them with you!
The contents of this podcast are not intended to be a substitute for professional medical advice, diagnosis, or treatment, and does not constitute medical or other professional advice.
Recipes Mentioned:
Quiche
https://apnm.org/wp-content/uploads/2020/07/No-Egg-Quiche-Recipe.pdf
No-Fuss Pie Crust
https://12tomatoes.com/no-fuss-pie-crust/
Tofu Scramble
https://apnm.org/wp-content/uploads/2020/01/Tofu-Scramble-Recipe.pdf
Fried Eggs – Vegan Side Up
https://apnm.org/wp-content/uploads/2020/07/Fried-Eggs-Recipe.pdf
Tofu Breakfast Bake
https://apnm.org/wp-content/uploads/2020/07/Tofu-Breakfast-Bake-Recipe.pdf
Biscuits
https://apnm.org/wp-content/uploads/2020/04/Fluffy-Biscuits-Recipe.pdf
Gravy (use vegan butter and vegan milk)
https://www.food.com/recipe/most-simple-vegetarian-white-gravy-306761
English Muffin Sandwich (add caramelized onions; omit milk and tapioca flour – just pan fry tofu slices)
https://www.hotforfoodblog.com/recipes/2014/10/25/the-vegan-breakfast-sandwich/
French Toast Bake
https://www.whereyougetyourprotein.com/vegan-french-toast-casserole/
Apple Crisp
https://www.wellplated.com/vegan-apple-crisp/#wprm-recipe-container-33762
Pancakes
https://apnm.org/wp-content/uploads/2020/04/Pancakes-Recipe.pdf
Tofu Bacon
https://apnm.org/wp-content/uploads/2020/04/Tofu-Bacon-Strips-Recipe.pdf
Berry Sauce (you can use this recipe but we usually just put about 2-3 cups frozen berries in a pan with a splash of maple syrup, simmer for about 15 minutes, blend, and serve).
https://cafedelites.com/blueberry-sauce-recipe/
Banana Bread
https://www.noracooks.com/banana-bread/
Zucchini Bread
https://lovingitvegan.com/vegan-zucchini-bread/
Pumpkin Bread
https://simple-veganista.com/pumpkin-loaf/
Chocolate Chip Peanut Butter Banana Bread
https://www.egglesscooking.com/peanut-butter-banana-bread/
Oatmeal Cups
https://www.eatingbirdfood.com/baked-oatmeal-cups-4-ways/
Products Mentioned:
Black Salt
https://www.amazon.com/Deep-Spices-Black-Salt-3-5/dp/B003WLZXBU
Everything But The Bagel Seasoning
https://www.amazon.com/Trader-Joes-Everything-Sesame-Seasoning/dp/B079QLV1Z8/
Nutritional Yeast
https://www.amazon.com/KAL-Nutritional-Vitamin-Unsweetened-Aftertaste/dp/B00020HV1E
Field Roast Sausage Links
https://fieldroast.com/product/apple-maple-breakfast-sausage/
Coconut Whipped Cream
https://www.instacart.com/landing?product_id=18674128
Almond Whipped Cream
https://www.target.com/p/reddi-wip-almond-milk-non-dairy-whipped-cream-6oz/-/A-53389250
Resources Mentioned:
Breakfasts Webinar
https://us02web.zoom.us/webinar/register/WN_VUnR_e6oQveYws5VKXgwIQ
Egg-Free Cooking Webinar
https://youtu.be/Na0oiNX-ww8
Talin Market
https://talinmarket.com
Hot For Food Blog
https://www.hotforfoodblog.com