Can Companion Animals Be Vegan?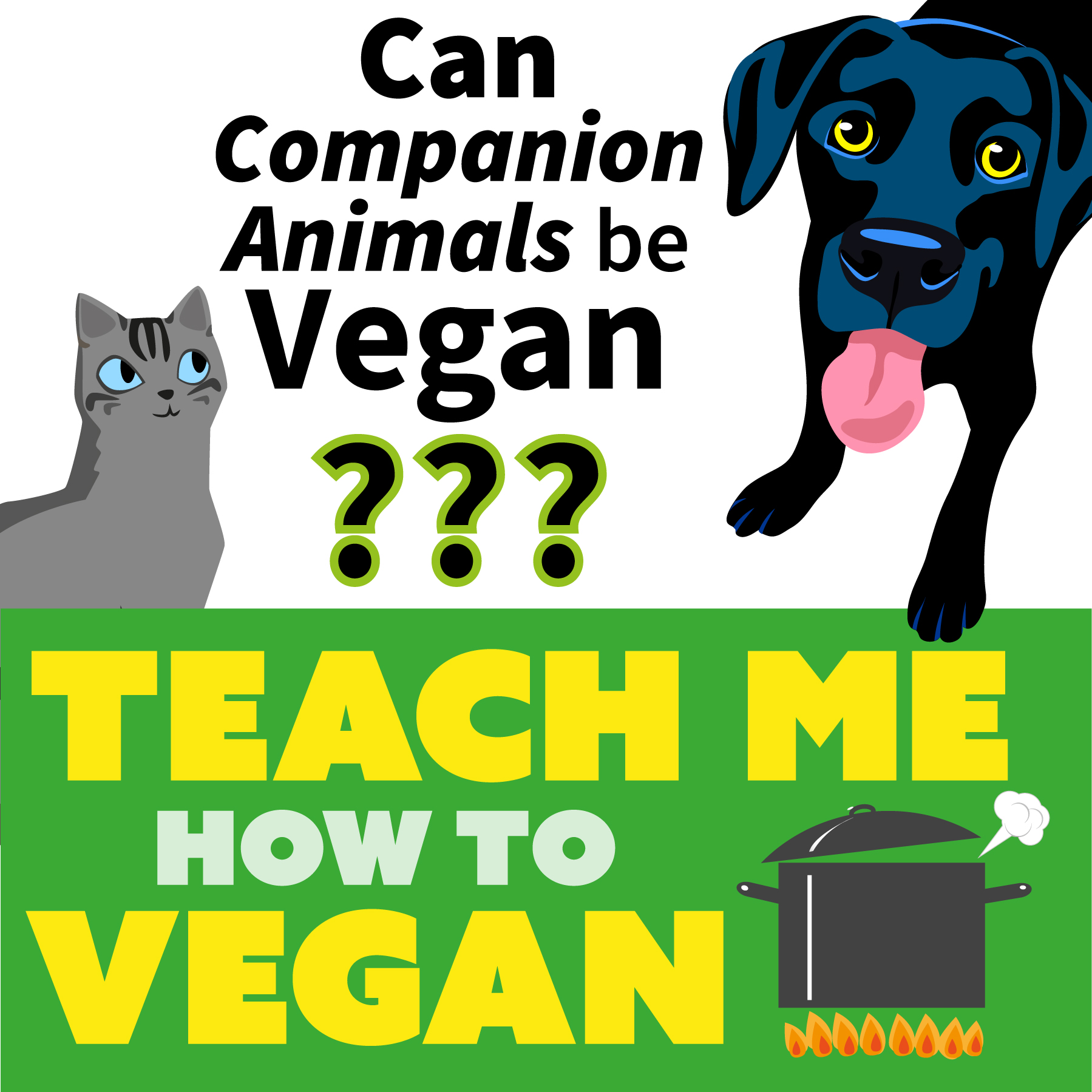 In this episode of Teach Me How To Vegan we welcome special guest Jan Allegretti, D.Vet.Hom., to offer her expertise and discuss if and how our dog and cat family members can thrive on a plant-based diet. We discuss Jan's Fresh & Flexible Meal Plan, which foods are safe for dogs and cats, resources for those who are interested, and much more!
The contents of this podcast are for informational purposes only. This podcast is not intended to be a substitute for professional veterinarian advice, diagnosis, or treatment. Always seek professional advice with any questions you may have regarding the medical condition of your companion animal.
Resources Mentioned:
Jan Allegretti's website
http://janallegretti.com
The Complete Holistic Dog Book, by Jan Allegretti
https://www.amazon.com/gp/product/1892193175
Listen to the Silence: Lessons from Trees and Other Masters, by Jan Allegretti
https://www.amazon.com/gp/product/0595423817
Compassion Circle (Supplements & Recipes for Dogs & Cats)
https://compassioncircle.com
Halo (Plant-Based Dog Food)
https://halopets.com/collections/vegan/products/halo-adult-dog-holistic-garden-of-vegan-recipe
Gather (Vegan/Organic Dog Food
https://www.petcurean.com/product/endless-valley-recipe-adult-dogs/
Natural Balance (Vegetarian Dog Food)
https://www.naturalbalanceinc.com/dog-formulas/dry-food/vegetarian/vegetarian-formula
Wysong (Vegan Dog & Cat Food)
https://www.chewy.com/wysong-vegan-dry-dog-cat-food/dp/30249
Evolution (Vegan Dog & Cat Food)
https://petfoodshop.com/collections/vegan-pet-food
PetGuard Organic Vegan Dog Food (No Longer Available)