Cool Foods for Hot Days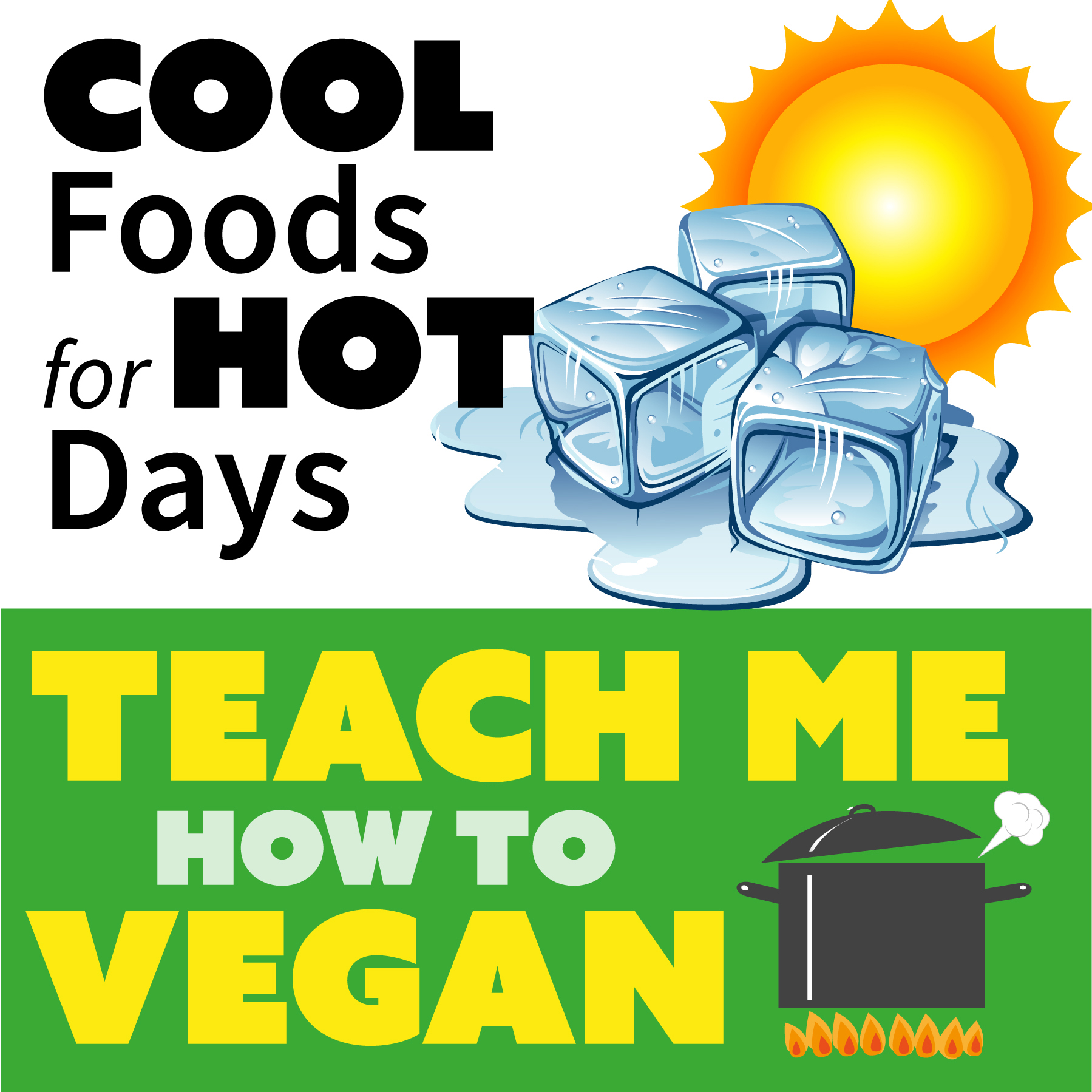 In this episode of Teach Me How To Vegan we share ideas and recipes for cool foods that are served chilled and require little or no cooking to help you beat the summer heat. We go beyond the usual smoothies and green salads and talk about more hearty and filling dishes such as ceviche, Mediterranean bean salad, and so much more!
The contents of this podcast are not intended to be a substitute for professional medical advice, diagnosis, or treatment, and does not constitute medical or other professional advice.

Recipes Mentioned:
Eggless Egg Salad
https://apnm.org/wp-content/uploads/2020/12/Eggless-Egg-Salad-Recipe.pdf
Chickpea Salad
https://simple-veganista.com/chickpea-salad/
Ceviche
https://apnm.org/wp-content/uploads/2021/07/Ceviche-Recipe.pdf
Mediterranean Bean Salad
https://apnm.org/wp-content/uploads/2021/07/Mediterranean-Bean-Salad-Recipe.pdf
Couscous Salad
https://apnm.org/wp-content/uploads/2021/07/Couscous-Salad-Recipe.pdf
Summer Rolls
https://apnm.org/wp-content/uploads/2020/01/Summer-Rolls-and-Peanut-Sauce-Recipe.pdf
Tuna Sashimi
http://rootyfruityvegan.com/vegan-tomato-tuna-sashimi/
Homemade Ranch
https://www.hotforfoodblog.com/recipes/2014/02/11/cauliflower-buffalo-wings/

Products Mentioned:
Tofurky Plant-Based Chick'n
https://tofurky.com/what-we-make/chickn/lightly-seasoned/#flavormenu
Tofurky Deli Slices
https://tofurky.com/what-we-make/deli-slices/
Vegan Mayo
https://www.bestfoods.com/us/en/products/mayonnaise/vegan-dressing-spread.html
Kelp Granules
https://www.swansonvitamins.com/maine-coast-sea-seasonings-organic-kelp-granules-1-5-oz-granules
Dulse Granules
https://thrivemarket.com/p/maine-coast-sea-vegetables-dulse-granules-shaker
Daiya Ranch
https://daiyafoods.com/our-foods/dressings/homestyle-ranch/

Resources Mentioned:
Cool Foods for Hot Days Webinar
https://www.youtube.com/playlist?list=PLoh77GyA99iexzTzawfOSp64t6nWJsVaV
Sushi Rolls & Bowls Webinar
https://www.youtube.com/watch?v=JwBbna_yoZk