Eating Out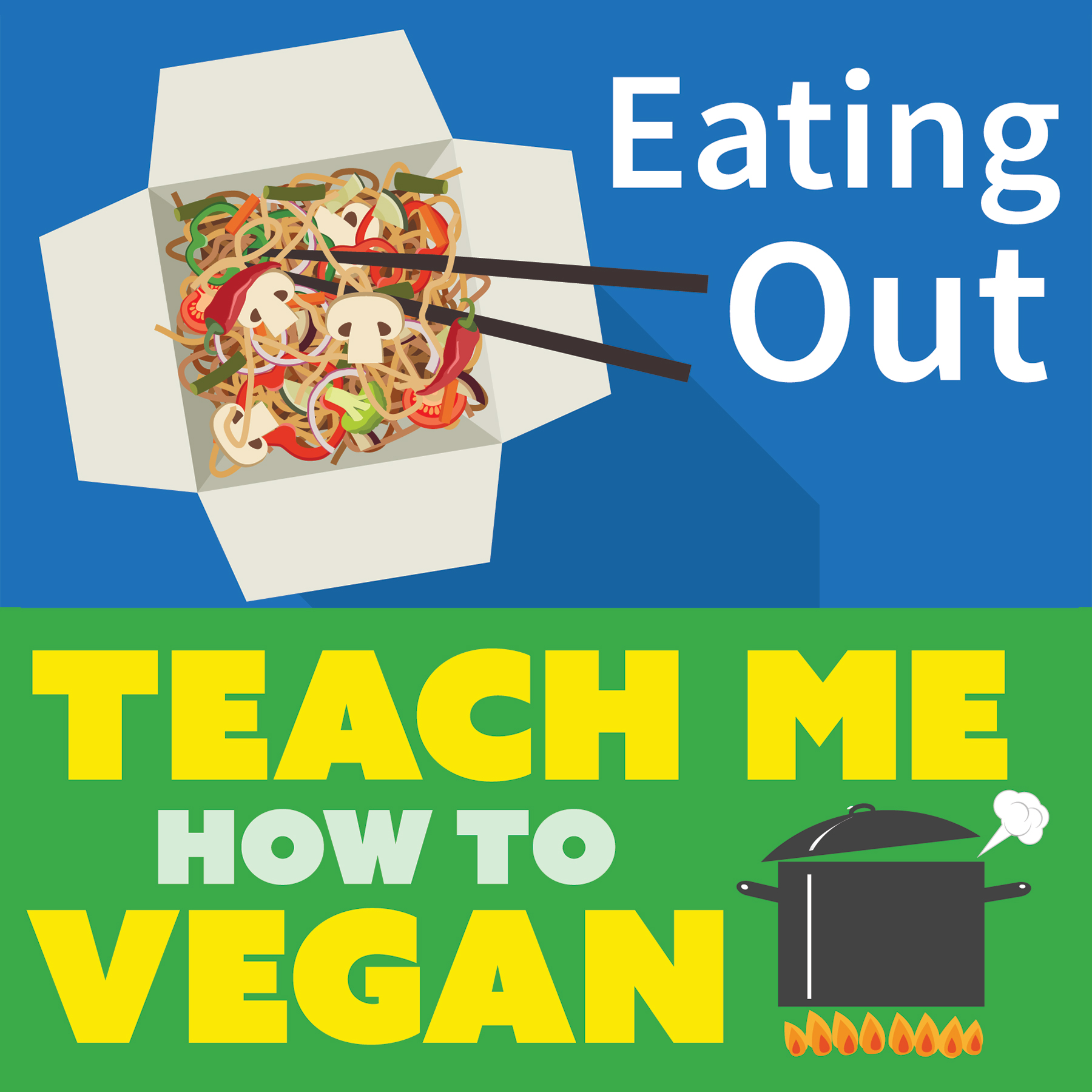 You can also listen on iTunes/Apple Podcasts, Spotify, Stitcher, Deezer, Podcast Addict, YouTube, and Libsyn.
In this episode of Teach Me How To Vegan we share tips, strategies, and resources for finding great vegan options at restaurants near you and how to build your own vegan meals at restaurants that don't have anything labeled vegan on the menu. We discuss common culprits that make some entrees not vegan, and what specific questions to ask so that you can identify entrees and ingredients that are vegan. After listening to this episode you will feel confident ordering out from your favorite local restaurants.
The contents of this podcast are not intended to be a substitute for professional medical advice, diagnosis, or treatment, and does not constitute medical or other professional advice.

Resources Mentioned:
New Mexico Vegan Dining Guide
https://apnm.org/eatveganNM
Happy Cow
https://www.happycow.net

Restaurants Mentioned:
Ruby Reds (Albuquerque and Washington DC)
https://www.rubyredsvegan.com
La Salita (Albuquerque)
https://www.lasalita.com
Thai Vegan (Albuquerque)
https://www.thaiveganonosuna.com
Green Gene Vegan Café (Albuquerque)
http://www.greengenevegancafe.com
Sandia Crust Pizza Co (Albuquerque)
https://sandia-crust-pizza-co.business.site
Ras Rody's Vegan Jamaican Food Truck (Santa Fe)
https://www.rasrody.com
Fiesta Oaxaca (Santa Fe)
https://www.fiestaoaxacasf.com
Pizza Etc. (Santa Fe)
http://pizzaetc.com
Pizza Head (St. Louis)
https://www.pizzahead.com
Yardie Spice (amazing Jerk Tofu in Homestead)
https://www.happycow.net/reviews/yardie-spice-homestead-79274
96 Lives (Lancaster, NY)
https://www.facebook.com/happycakesveganbakery/
Happy Vegan Bakers (Miami)
https://www.happyveganbakers.com
Spiral Diner (Dallas)
https://spiraldiner.com
City O' City (Denver)
http://cityocitydenver.com
Veggie Grill (California)
https://veggiegrill.com
Native Foods (Colorado)
https://www.nativefoods.com/locations/colorado/