Getting the Family Onboard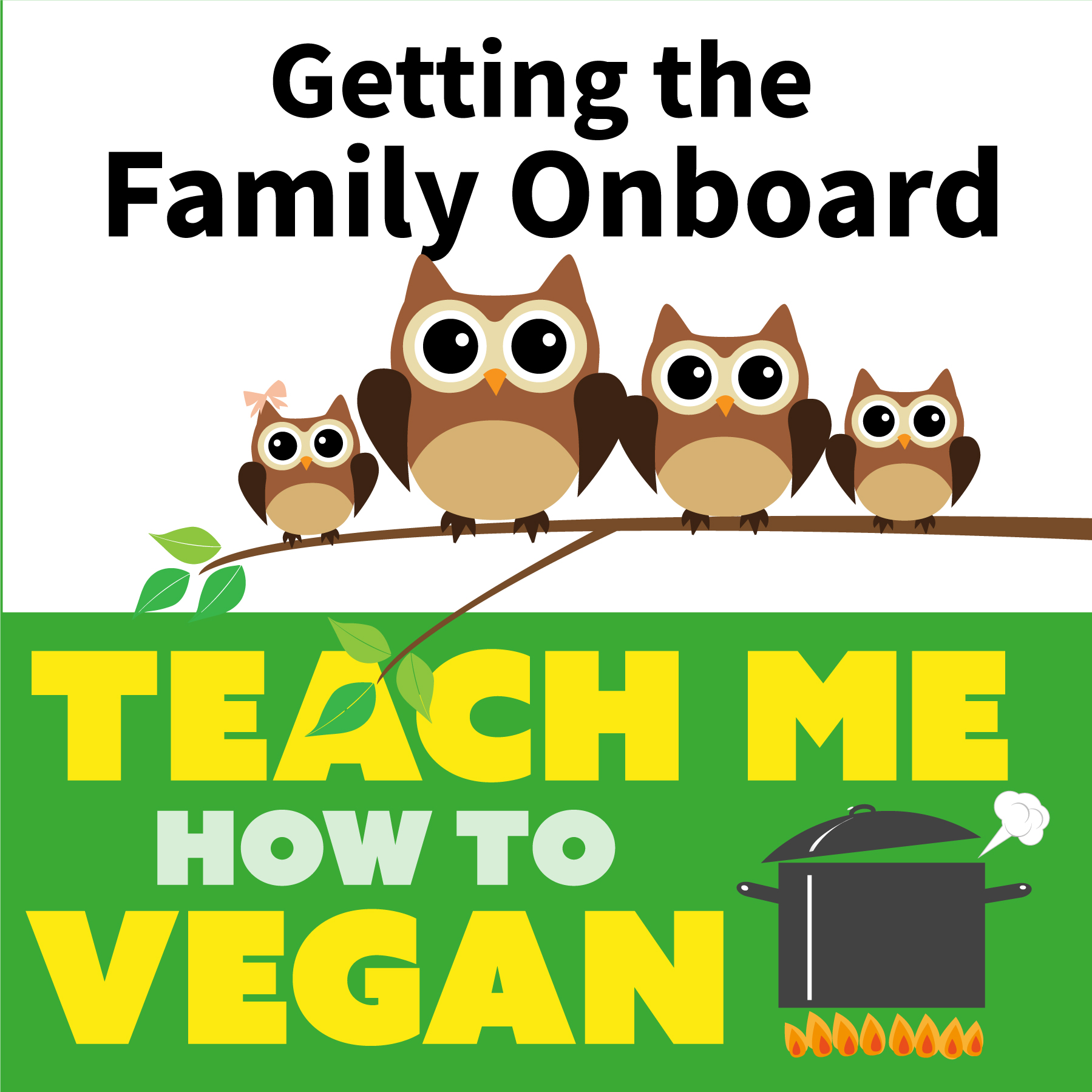 In this episode of Teach Me How To Vegan we share our story about how we got our kids onboard with veganism and how we went about telling our family and worked towards having happy vegan and vegan-friendly gatherings with our extended families and friends. We also share talking points, suggestions, ideas, and tools you can use when having those conversations with your family and friends. We finish with a list of recommended resources that you can share to help support your conversations with the people in your life.
The contents of this podcast are not intended to be a substitute for professional medical advice, diagnosis, or treatment, and does not constitute medical or other professional advice.

Recipes Mentioned
Green Bean Casserole
https://apnm.org/wp-content/uploads/2020/12/Green-Bean-Casserole-Recipe.pdf 
Lasagna/Stuffed Shells
https://www.pbs.org/food/fresh-tastes/stuffed-shells/

Products Mentioned
Silk Creamer
https://silk.com/plant-based-products/creamer/original-soy-creamer/
Earth Balance Butter
https://www.earthbalancenatural.com/spreads

Resources Mentioned
Podcast: 20+ Compelling Reasons to Switch to a Plant-Based Diets
https://apnm.org/what-we-do/promoting-plant-based-eating/podcast-teach-me-how-to-vegan/podcast-but-why-20-compelling-reasons-to-follow-a-plant-based-diet/
Why Plant-Based Eating website and fact sheets
https://apnm.org/what-we-do/promoting-plant-based-eating/why-plant-based-eating/
The Game Changers Documentary
https://gamechangersmovie.com
Cowspiracy Documentary
https://www.cowspiracy.com
Earthlings Documentary
http://www.nationearth.com
Dominion Documentary
https://www.dominionmovement.com/watch
A Prayer for Compassion Documentary
http://aprayerforcompassion.com
The Invisible Vegan Documentary
https://www.theinvisiblevegan.com
Bite Size Vegan
http://www.bitesizevegan.org
Nutritionfacts.org
https://nutritionfacts.org
Santuario de Karuna Sanctuary
https://www.santuariodekaruna.org