How to Answer Those Common Questions – Part 1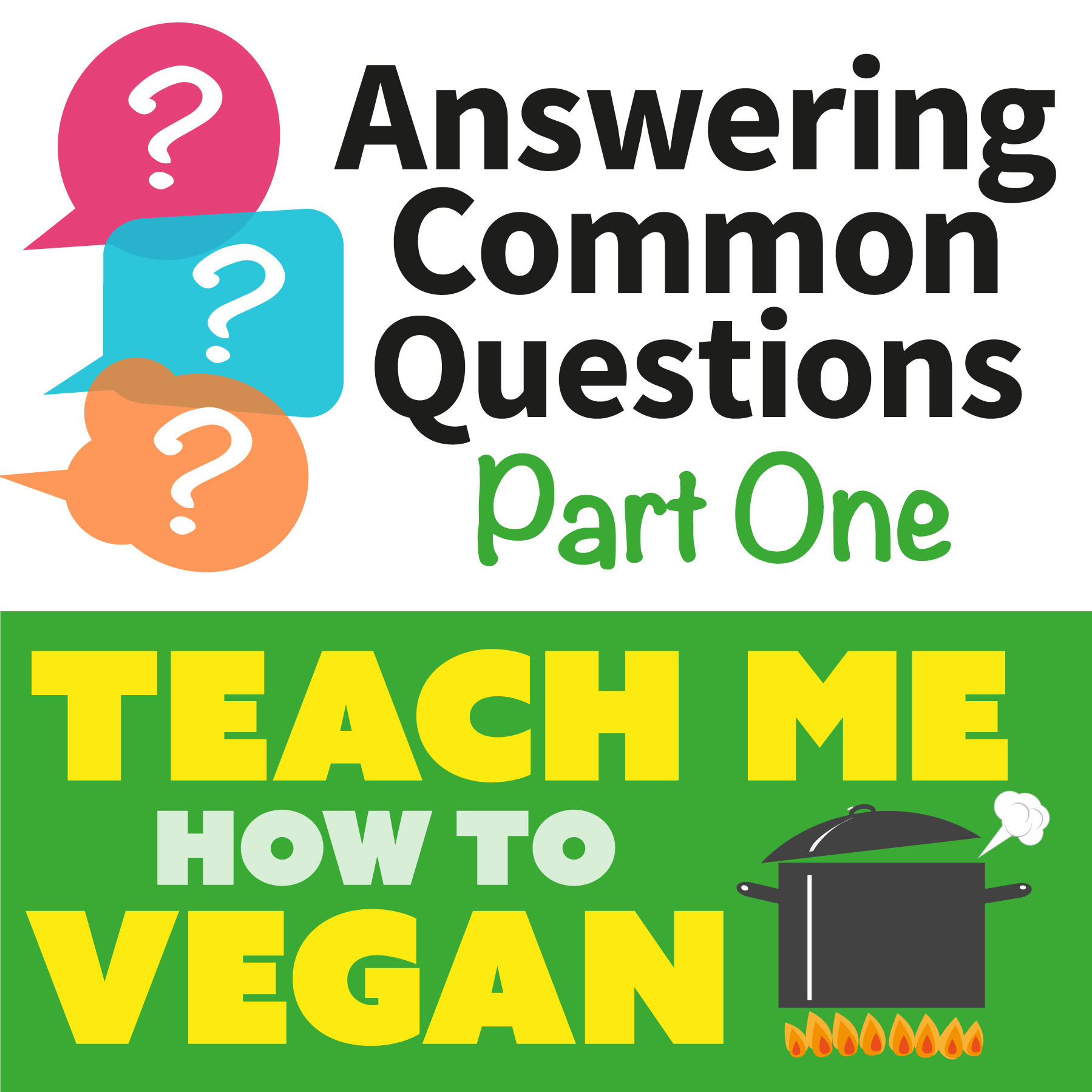 You can also listen on iTunes/Apple Podcasts, Spotify, Stitcher, Deezer, Podcast Addict, YouTube, and Libsyn.
In this episode of Teach Me How To Vegan we review 6 of the most common questions we have been asked over the years of being vegan, and offer answers to those questions. You can use our answers as a script for yourself, adapt them as you see fit, or simply use this as inspiration as you craft your own answers. This is the first of a multi-episode series on answering common questions.
Recipes Mentioned:
Lentil Taco Filling
https://melaniemakes.com/slow-cooker-lentil-brown-rice-tacos/
Tofu Ricotta Stuffed Shells
https://www.pbs.org/food/fresh-tastes/stuffed-shells/

Resources Mentioned:
Why Is Milk Consumption Associated with More Bone Fractures?
https://nutritionfacts.org/2017/01/31/why-is-milk-consumption-associated-with-more-bone-fractures/
Dairy and Strong Bones
https://www.pcrm.org/good-nutrition/nutrition-information/health-concerns-about-dairy/calcium-and-strong-bones
Academy of Nutrition and Dietetics position on vegan diets:
https://pubmed.ncbi.nlm.nih.gov/27886704/
Soy Fact Sheet
https://www.pcrm.org/good-nutrition/nutrition-information/soy-and-health
Answers to common questions from vegan.com
https://www.vegan.com/answers/

Additional Resources:
Why Plant-Based Eating?
https://apnm.org/what-we-do/promoting-plant-based-eating/why-plant-based-eating/
Nutrition Tips for New Vegans
https://veganoutreach.org/plant-based-nutrition/
Calcium and Bioavailability
https://www.theveganrd.com/vegan-nutrition-101/vegan-nutrition-primers/calcium-a-vegan-nutrition-primer/