How to Answer Those Common Questions – Part 2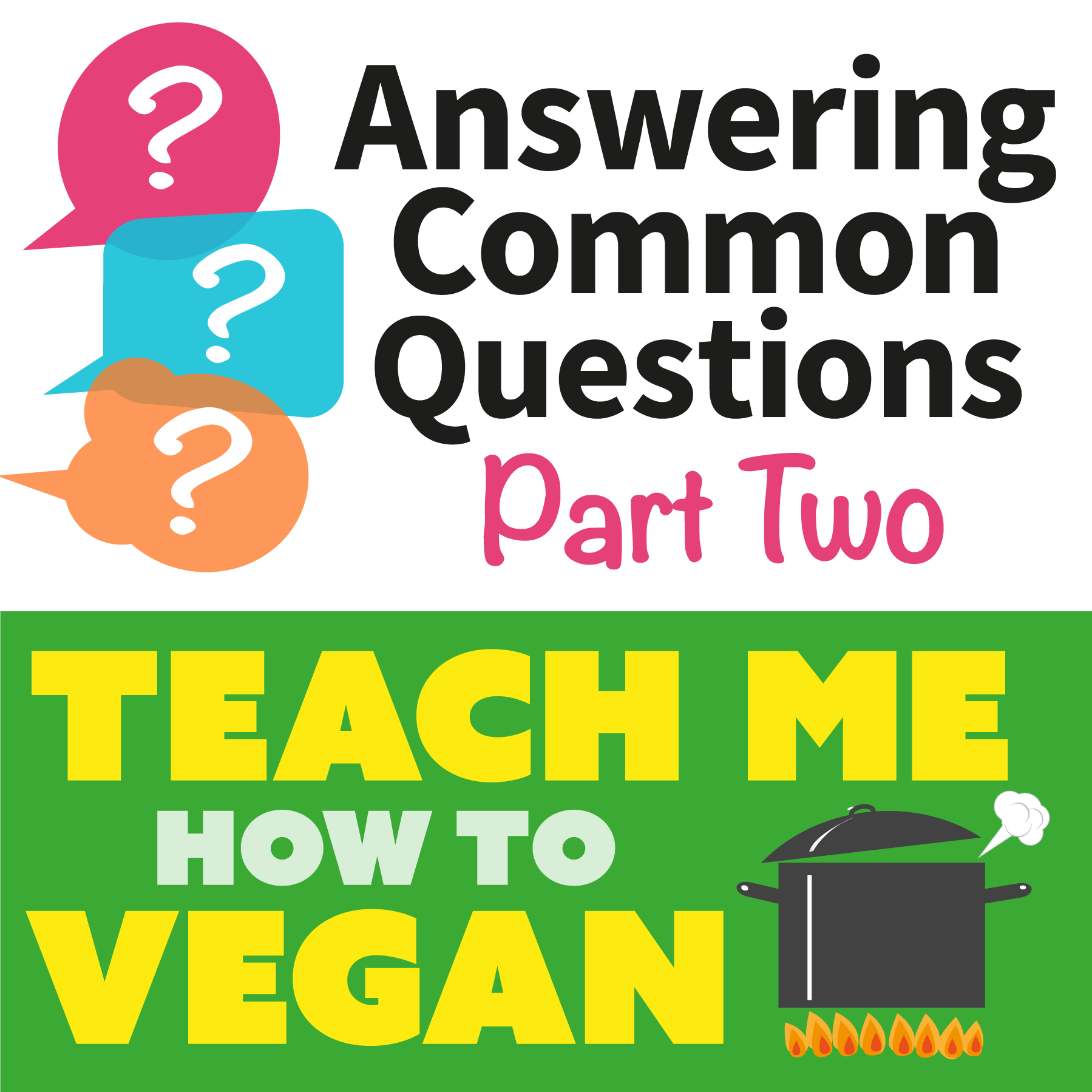 You can also listen on iTunes/Apple Podcasts, Spotify, Stitcher, Deezer, Podcast Addict, YouTube, and Libsyn.
In this episode of Teach Me How To Vegan we continue our conversation and review 7 more of the most common questions we have been asked over the years of being vegan, and offer answers to those questions. You can use our answers as a script for yourself, adapt them as you see fit, or simply use this as inspiration as you craft your own answers. This is the second of a multi-episode series on answering common questions.
Resources Mentioned:
Soy Grown in the Amazon
https://www.truthordrought.com/soybean-myths
Land use and farming
https://www.wri.org/resources/charts-graphs/animal-based-foods-are-more-resource-intensive-plant-based-foods
Vegan.com: Answers to Common Questions
https://www.vegan.com/answers/
Uncovering a Vegetarian Jesus at the Beginning of Christianity
https://medium.com/sant-mat-meditation-and-spirituality/uncovering-a-vegetarian-jesus-at-the-beginning-of-christianity-9279741be7c4
Joyful Compassionate Eating Booklet
https://christianveg.org/images/compassionate-eating-20180125.pdf
A Prayer For Compassion Documentary
http://aprayerforcompassion.com