Let's Talk Tacos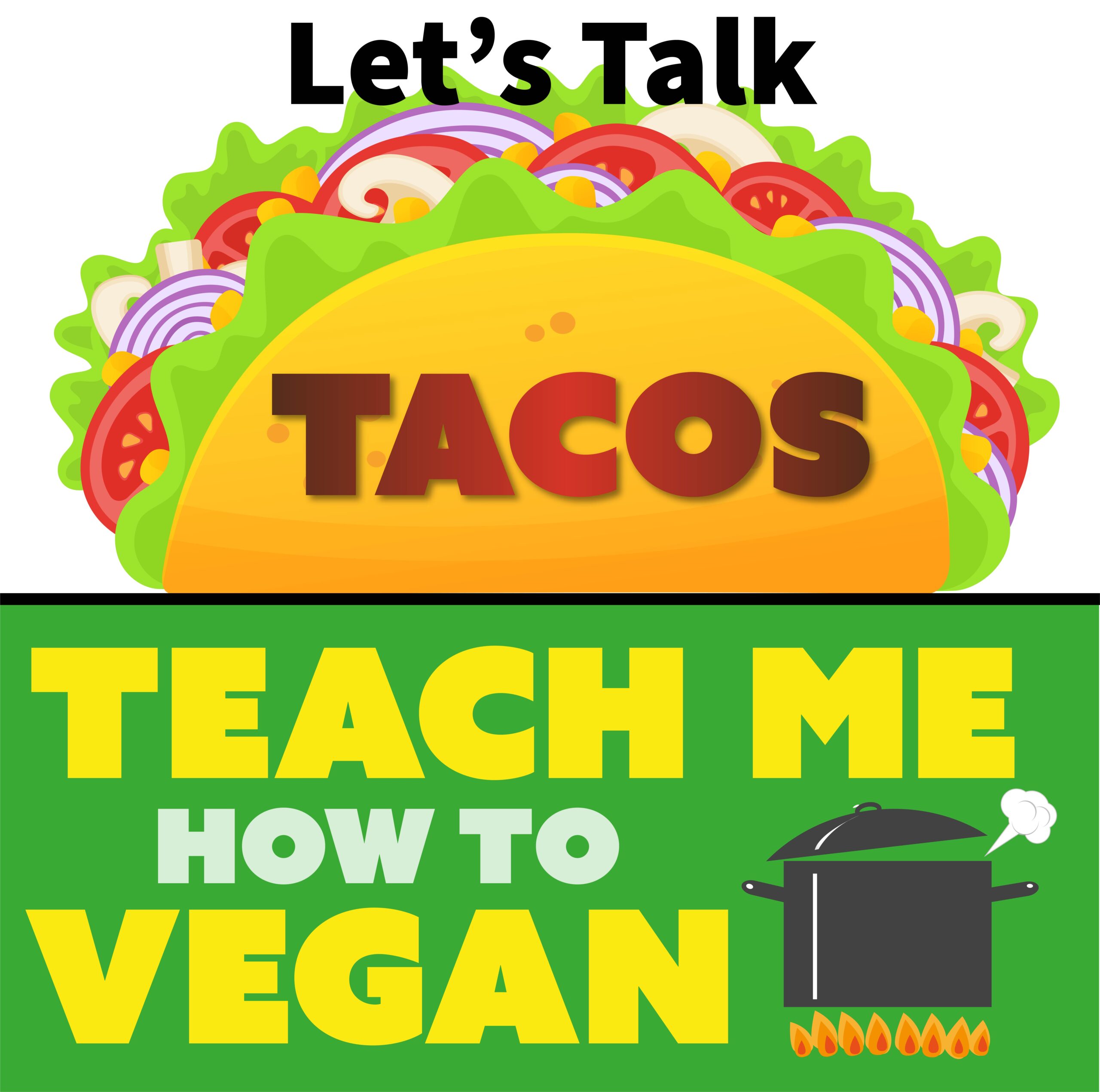 You can also listen on iTunes/Apple Podcasts, Spotify, Stitcher, Deezer, Podcast Addict, YouTube, and Libsyn.
In this episode of Teach Me How To Vegan we talk all about some of the many different ways there are to make vegan tacos—from meaty beefy tacos to healthy lentil tacos—and everything in between. Some of the taco variations we discuss include beef, chicken, fish, tempeh, bean, calabacitas, and more! We also discuss the different types of shells, toppings, and sides to round out your vegan taco meals.
The contents of this podcast are not intended to be a substitute for professional medical advice, diagnosis, or treatment, and does not constitute medical or other professional advice.
Recipes Mentioned:

Lentil Rice Taco Filling
https://melaniemakes.com/slow-cooker-lentil-brown-rice-tacos/
Cheese Sauce
https://apnm.org/wp-content/uploads/2020/10/Cheese-Sauce-Recipe.pdf
Tartar Sauce
*Recipe Forthcoming – Stay Tuned*

Products Mentioned:
Impossible Ground Beef
https://buy.impossiblefoods.com/products/impossible-burger-convenience-pack
Beyond Ground
https://www.beyondmeat.com/products/beyond-beef/
Beyond Crumbles
https://www.beyondmeat.com/products/beefy/
Beyond Feisty Crumbles
https://www.beyondmeat.com/products/feisty/
Gardein Beef Crumbles
https://www.gardein.com/beefless-and-porkless/gluten-free/beefless-ground
Gardein Chik'n
https://www.gardein.com/chickn/meatless-chicken-strips
Morningstar Beef Crumbles
https://www.morningstarfarms.com/en_US/products/meal-starters/morningstar-farms-meal-starters-grillers-recipe-crumbles-product.html
Morningstar Chik'n
https://www.morningstarfarms.com/en_US/products/meal-starters/morningstar-farms-chik-n-strips-product.html
Go Veggie Cheese Shreds
https://www.goveggiefoods.com/products/shreds/vegan/mexican