More Breakfast Ideas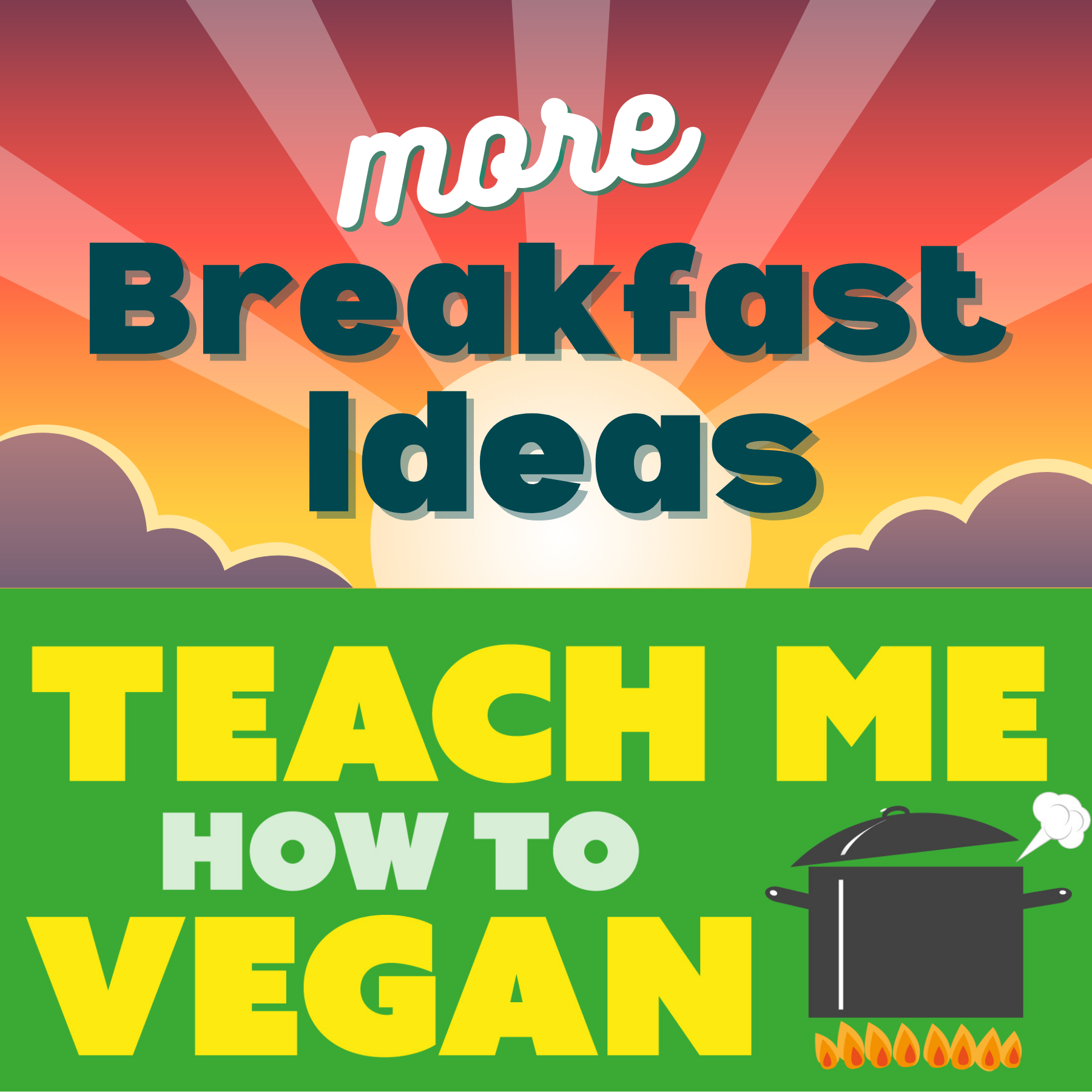 In this episode of Teach Me How To Vegan we have another fun conversation about our favorite and most challenging meal—breakfast! We share 8 new ideas for hearty breakfasts and share some new tips for simplifying your cooking and breakfast routine!
The contents of this podcast are not intended to be a substitute for professional medical advice, diagnosis, or treatment, and does not constitute medical or other professional advice.

Recipes Mentioned:
Tabitha Brown's Grits
https://youtu.be/rkwjN2zSshs
10 Minute Pizza Crust
https://www.sugardishme.com/10-minute-pizza-dough/
Pancakes
https://apnm.org/wp-content/uploads/2020/04/Pancakes-Recipe.pdf
Baked Oatmeal
https://goodfoodbaddie.com/apple-cinnamon-baked-oatmeal-vegan-gf/
Apple Bread
https://www.afarmgirlsdabbles.com/grandma-barbs-apple-bread/
Products Mentioned:
Field Roast Sausage
https://fieldroast.com/product/smoked-apple-sage-sausage/
Beyond Sausage
https://www.beyondmeat.com/en-US/products/beyond-breakfast-sausage
Dave's Killer Bread
https://www.daveskillerbread.com
Soyrizo (there are many brands – this is just one example)
https://www.caciquefoods.com/products/soy-chorizo/
Resources Mentioned:
Tabitha Brown on Instagram
https://www.instagram.com/iamtabithabrown/