Simple Ways to Eat More Veggies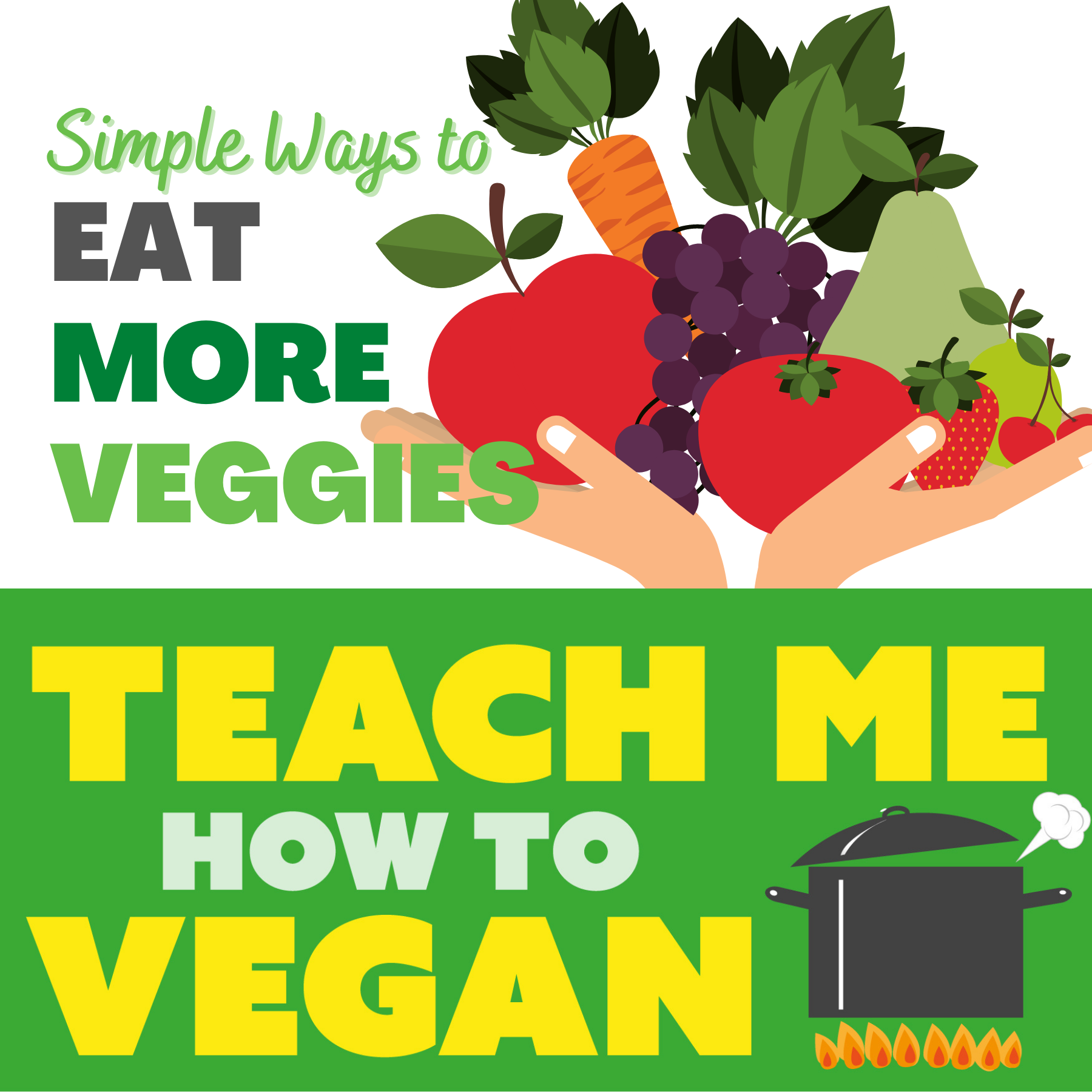 In this episode of Teach Me How To Vegan we share some of our favorite simple ways to prepare vegetables to help you can eat more. We talk specifically about a variety of veggies including broccoli, carrots, tomatoes, cabbage, sweet potatoes, leafy greens, and much more. Tune in for some of our tried-and-true ways to enjoy vegetables that even our kids approve.
The contents of this podcast are not intended to be a substitute for professional medical advice, diagnosis, or treatment, and does not constitute medical or other professional advice.

Recipes Mentioned:
Balsamic Reduction
https://apnm.org/wp-content/uploads/2020/12/Stuffed-Acorn-Squash-Recipe.pdf
Summer Rolls & Peanut Sauce
https://apnm.org/wp-content/uploads/2020/01/Summer-Rolls-and-Peanut-Sauce-Recipe.pdf

Resources Mentioned:
Tips for Roasting Vegetables
https://www.allrecipes.com/article/how-roast-every-vegetable/
Products Mentioned:
Everything But The Bagel Seasoning
https://www.amazon.com/Trader-Everything-Bagel-Sesame-Seasoning/dp/B07FJYSK6Z/ref=asc_df_B07FJYSK6Z/