The Protein Episode
with special guest Gabriel Gaarden, RD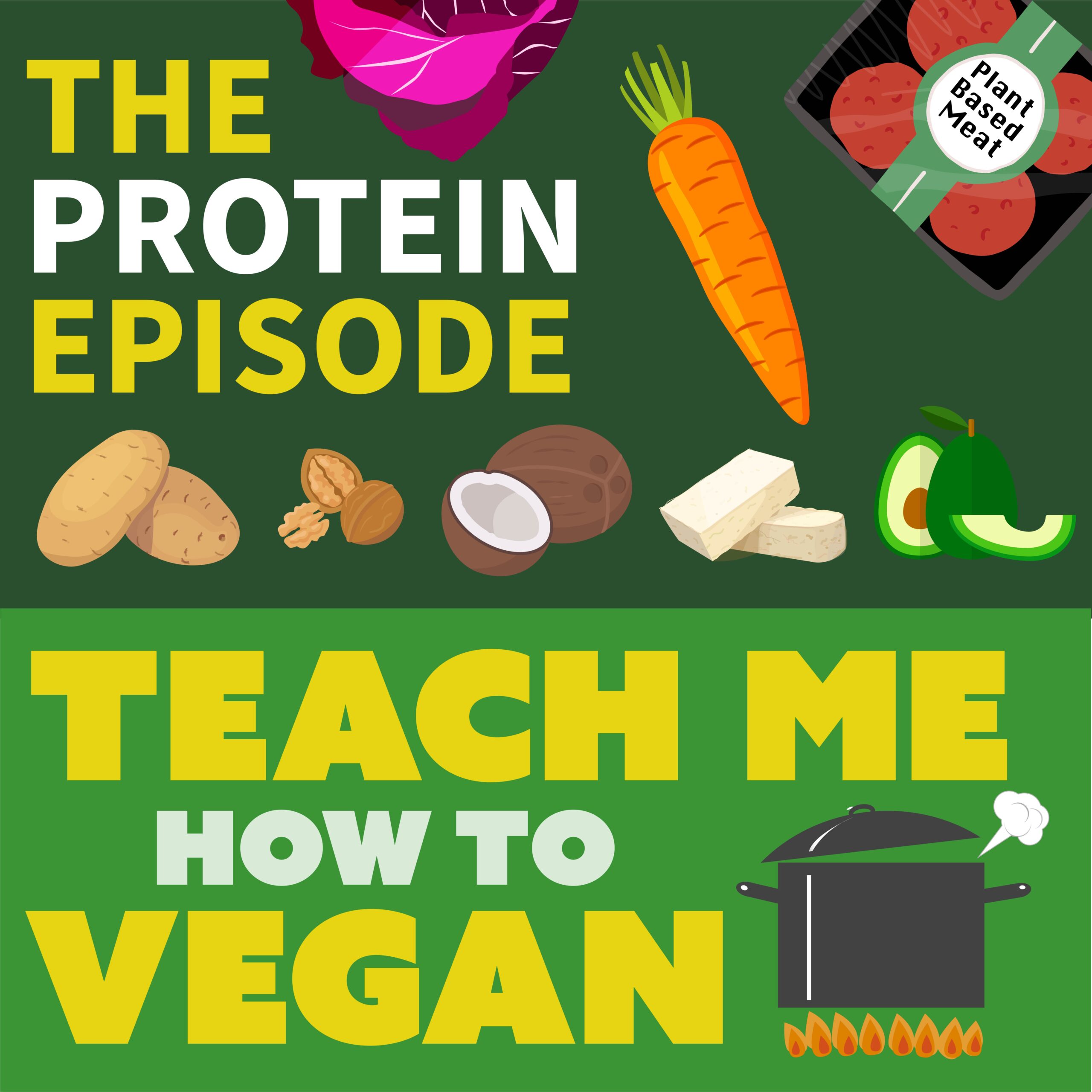 You can also listen on iTunes/Apple Podcasts, Spotify, Stitcher, Deezer, Podcast Addict, YouTube, and Libsyn.
In this episode of Teach Me How To Vegan, we welcome special guest Registered Dietitian Gabriel Gaarden, to have an in-depth conversation about all things related to protein. We discuss what protein is, protein needs, protein powders, high protein diets, vegan protein sources, and more. If you have any questions about protein, this episode is for you!
Resources Mentioned & Further Reading:
Spud Fit
https://spudfit.com
Vega Protein Powder
https://myvega.com
Complement Protein & Supplements
https://lovecomplement.com
Busting the Myth of Incomplete Plant-Based Proteins
https://tenderly.medium.com/busting-the-myth-of-incomplete-plant-based-proteins-960428e7e91e
Sleep Hygiene
https://www.sleepfoundation.org/sleep-hygiene