Time for a Coffee Break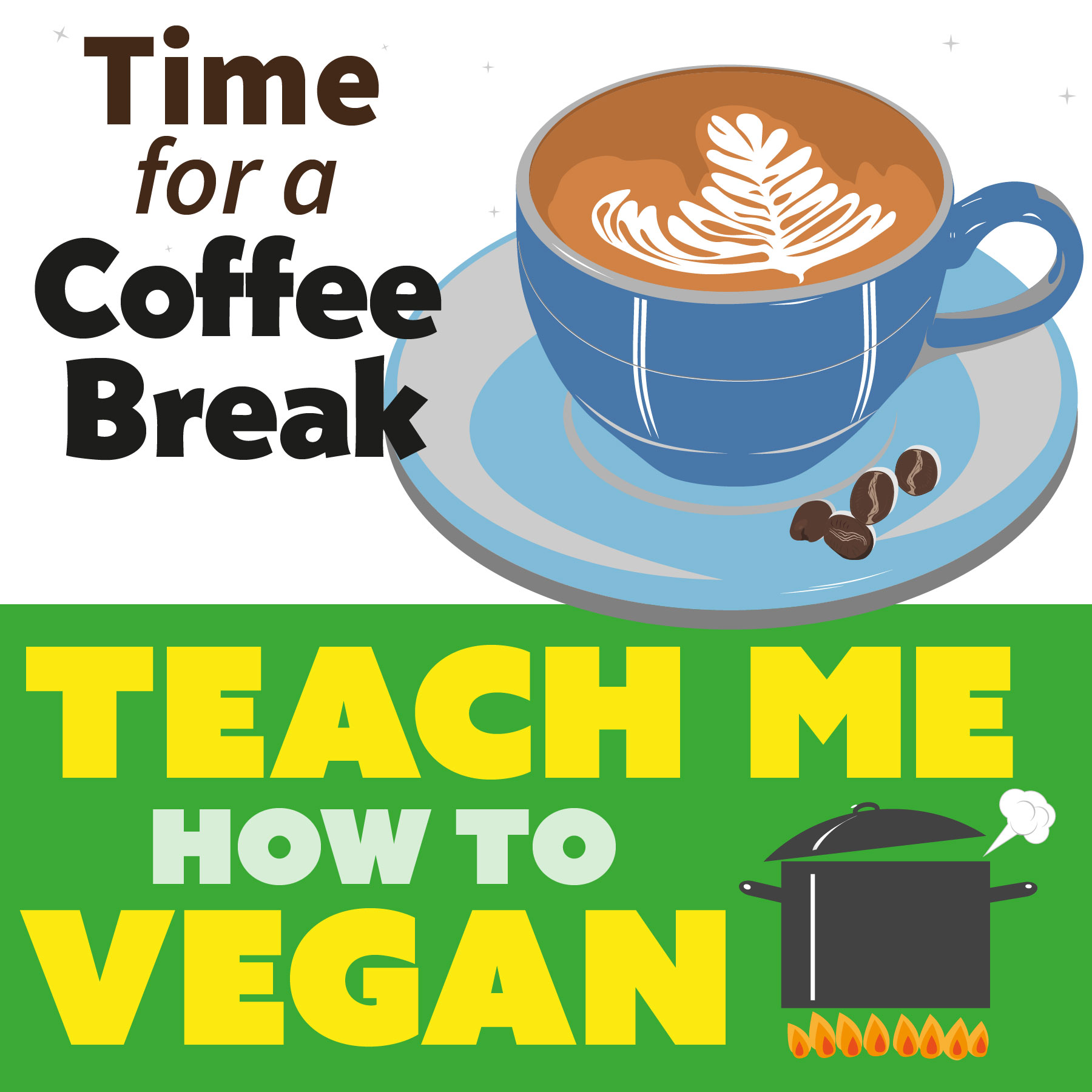 In this episode of Teach Me How To Vegan, we take a coffee break to talk about our favorite ways to enjoy vegan coffee and other hot beverages such as hot chocolate and chai tea. We share our favorite plant-based creamers, milks, and tips for ordering vegan coffee out.
The contents of this podcast are not intended to be a substitute for professional medical advice, diagnosis, or treatment, and does not constitute medical or other professional advice.
Products Mentioned:
Silk Soy Creamer
https://silk.com/plant-based-products/creamer/original-soy-creamer/
Silk Sweet & Creamy Almond Creamer
https://silk.com/plant-based-products/creamer/sweet-and-creamy-almond-creamer/
Silk Pumpkin Spice Almond Creamer
https://silk.com/plant-based-products/creamer/almondmilk/pumpkin-spice-almond-creamer
Silk Heavy Whipping Cream
https://silk.com/plant-based-products/creamer/dairy-free-heavy-whipping-cream-alternative/
Silk Half & Half
https://silk.com/plant-based-products/creamer/dairy-free-half-and-half-alternative/
Barista Edition Oat Milk
https://www.oatly.com/int/products/oat-drink-barista-edition
So Delicious Creamers
https://sodeliciousdairyfree.com/dairy-free-foods/dairy-free-creamers/
Trader Joe's Chai Tea
https://www.amazon.com/Trader-Joes-Spiced-Robust-Exotic/dp/B00HKST4MU
Florida Crystals Vegan Sugar
https://www.walmart.com/ip/Florida-Crystals-Demerara-Cane-Sugar-44-Ounce/252710864
Starbucks Hot Chocolate Mix
https://www.amazon.com/Starbucks-Classic-Hot-Cocoa-Ounce/dp/B00FKBUSW4/ref=asc_df_B00FKBUSW4
Silly Cow Farms Hot Chocolate Mix
https://www.amazon.com/Silly-Cow-Farms-Chocolate-Truffle/dp/B00PBGDSX4
Bengal Spice Herbal Tea
https://celestialseasonings.com/products/bengal-spice-herbal-tea

Recipes Mentioned:
Pumpkin Spice Latte
https://apnm.org/wp-content/uploads/2020/10/Pumpkin-Spice-Latte-Recipe.pdf
Hot Chocolate
https://apnm.org/wp-content/uploads/2020/12/Hot-Cocoa-Recipe.pdf