What Do Vegans Grill?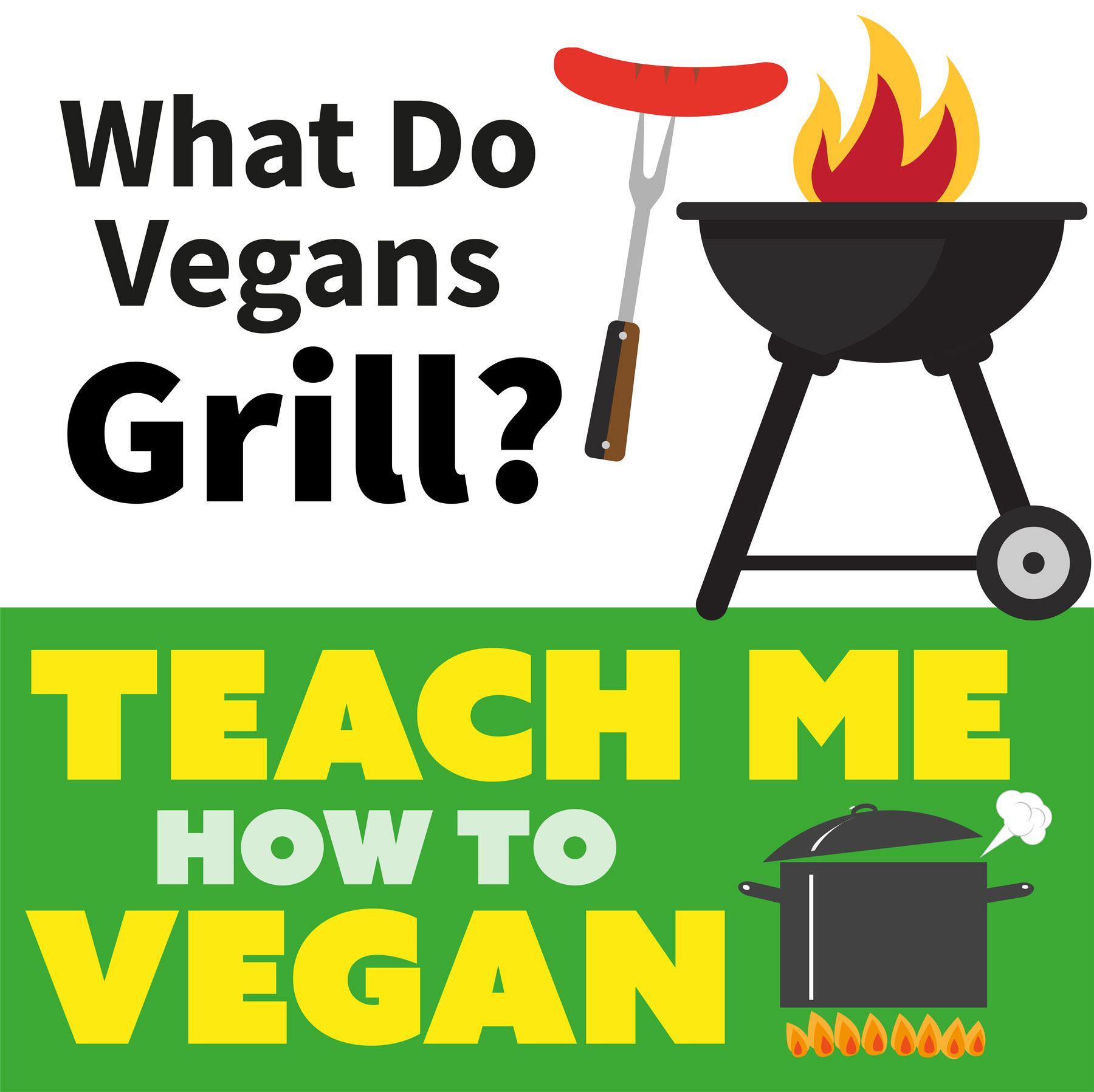 You can also listen on iTunes/Apple Podcasts, Spotify, Stitcher, Deezer, Podcast Addict, YouTube, and Libsyn.
In this episode of Teach Me How To Vegan we talk all about the many vegan grilling options including vegan meats, tofu, tempeh, vegetables, fruits, and more! We also discuss marinades and, for those who enjoy pairing an adult beverage with your grilling events, how to tell if your adult beverage is vegan.
The contents of this podcast are not intended to be a substitute for professional medical advice, diagnosis, or treatment, and does not constitute medical or other professional advice.

Products Mentioned:
Beyond Meat (Burgers, Bratwurst, Italian Sausage)
https://www.beyondmeat.com/products/
Impossible Burgers
https://impossiblefoods.com/burger
Lightlife Smart Dogs
https://lightlife.com/our-food/?active_filter=dogs
MorningStar Meat Lover's Burger
https://www.morningstarfarms.com/en_US/products/burgers/msf-veggie-burgers-meat-lovers-vegan-burger.html
MorningStar Meat Lover's Cheezeburger
https://www.morningstarfarms.com/en_US/products/burgers/msf-veggie-burgers-cheese.html
Ballpark Buns (Great for pairing with Beyond Burgers)
https://ballparkbuns.com/product/hamburger-buns
Sunbeam Jumbo Sesame Seed Buns (Great for pairing with MorningStar Meat Lover's Burgers)
https://www.heb.com/product-detail/sunbeam-jumbo-seeded-white-buns/403314
The Acre Restaurant – Carrot Dogs
https://www.theacrerestaurant.com/menus-1
Vegan Shrimp (Sophie's Kitchen)
https://www.explorethegoodness.com/california-dc/
Annie's Vegan Worcestershire Sauce
https://www.annies.com/product/organic-vegan-worcestershire-sauce/
Edward & Son's/The Wizard's Vegan Worcestershire Sauce
https://store.edwardandsons.com/products/organic-gluten-free-vegan-worcestershire
Recipes Mentioned:
Tempeh Marinade
https://apnm.org/wp-content/uploads/2020/07/Tempeh-Marinade-Recipe.pdf
Resources Mentioned
Barnivore (Vegan Beer, Wine, and Liquor Guide)
https://www.barnivore.com