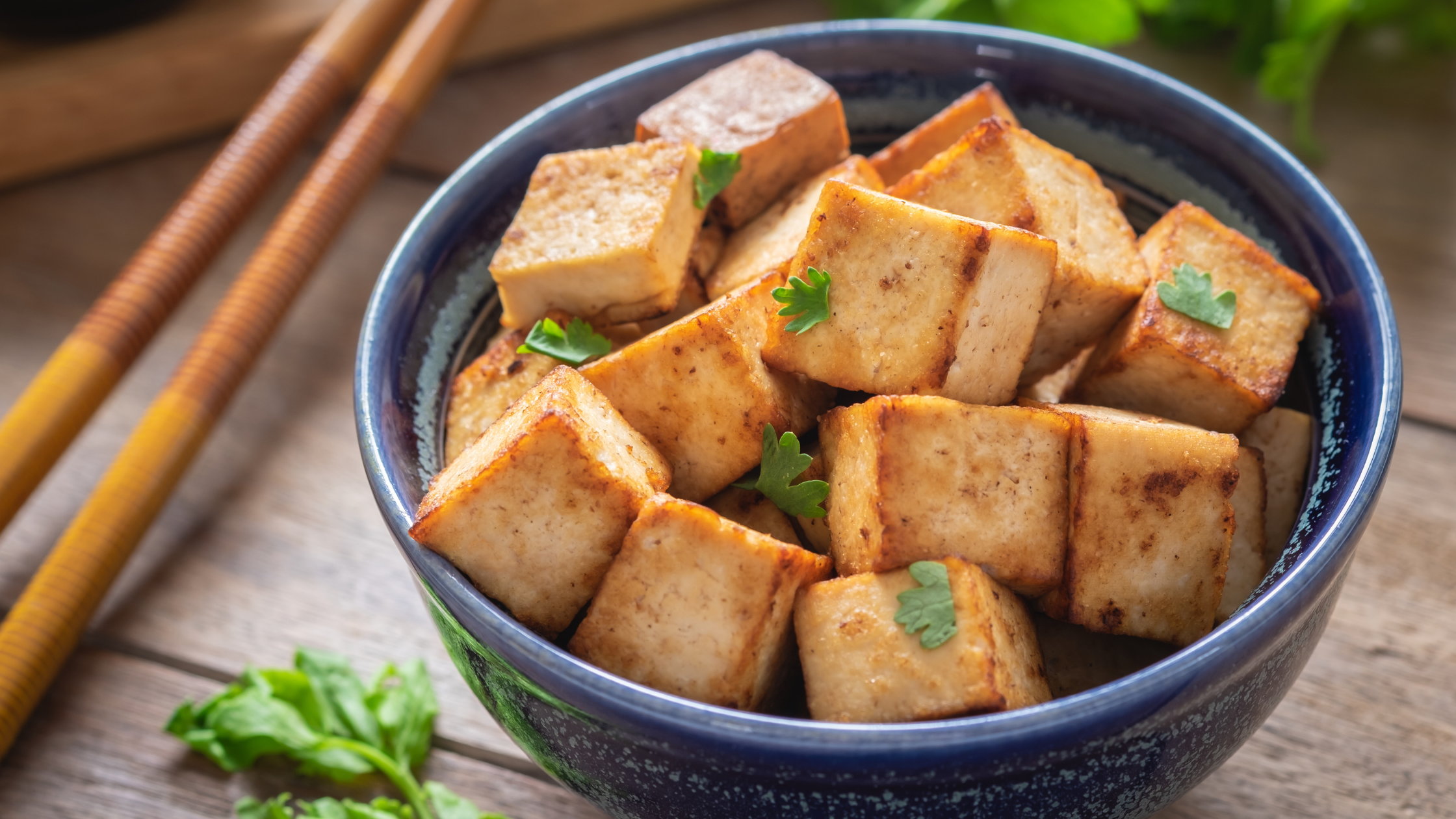 July 26th is World Tofu Day and there's no better time to try out some new tofu recipes! Choosing tofu instead of animal-based proteins can help the environment, your health, and animals.
If you're new to cooking with tofu and you're not sure where to even start, listen to our Cooking With Tofu podcast and you'll be ready to get cooking in no time. For those who might be concerned about soy, check out our Soy Much To Talk about podcast to help put your mind at ease.
Tofu is such an incredible food with so much versatility, it is only right that we have a special day to appreciate this remarkable food each year. Since it absorbs whatever flavors it is cooked with, tofu can be used to create dishes that are savory or sweet, and with it's soft texture it is a great base for making egg-free breakfasts.
Let's celebrate World Tofu Day by giving some new recipes a try! Here are some easy to follow recipes to help get you started.

Tofu Scramble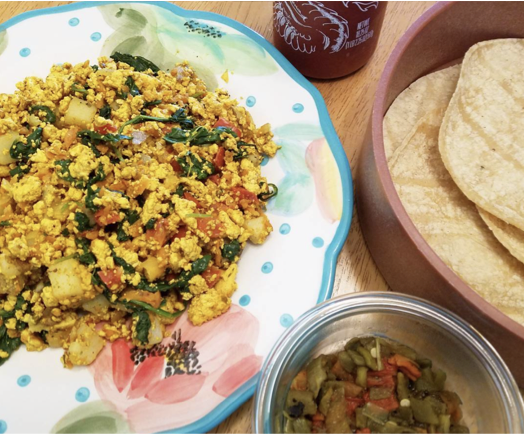 Tofu scramble is a delicious dish that is reminiscent of scrambled eggs—without the cholesterol. The secret ingredient that makes this dish smell and taste like scrambled eggs is black salt. If you don't like scrambled eggs you might enjoy tofu scramble without the black salt.
Click here to download the recipe.

Fried Eggs – Vegan Side Up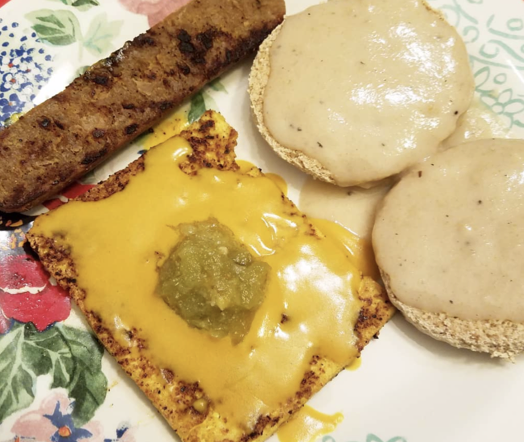 This simple recipe recreates the taste and texture of fried eggs using tofu to replace the egg-whites and a simple sauce that mimics runny egg yolk. Making eggs from plants can be so simple, some might even say it is "over easy."
Click here to download the recipe.

Tofu Bacon Strips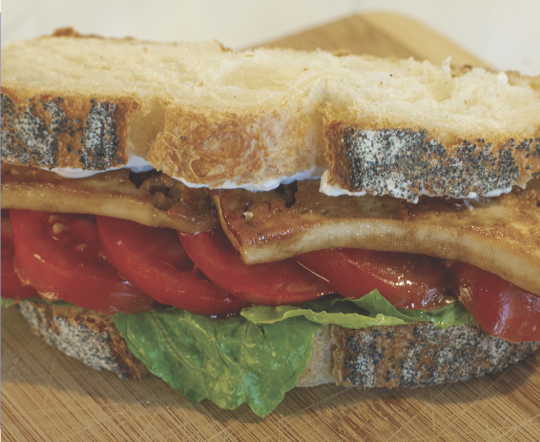 These tofu "bacon" strips are easy to make and absolutely packed with flavor. While these delicious strips taste nothing like animal-based bacon, they are a delectable addition to any breakfast or a great replacement for bacon in your favorite BLT sandwich recipes.
Click here to download the recipe.

Polynesian Fried Tofu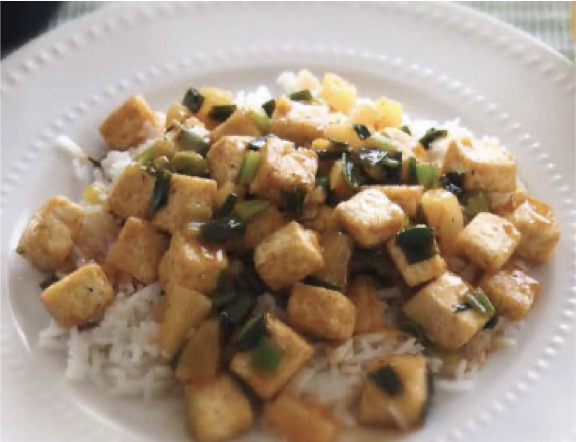 Frying tofu creates a crispy texture that goes wonderfully in this sweet tropical dish. For an extra crisp, toss tofu in corn starch before frying.
Click here to download the recipe.
Pumpkin Cheesecake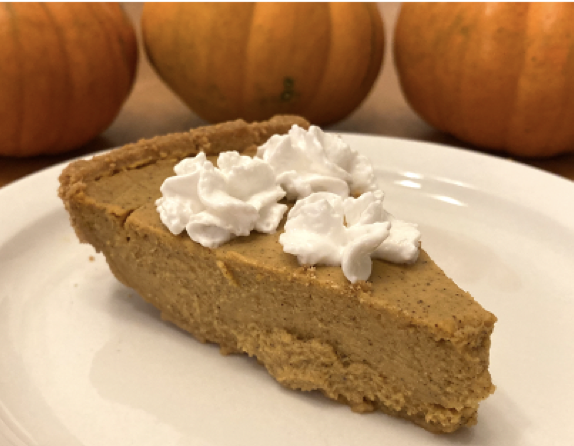 Silken Tofu can be used to replace the eggs in many baking recipes, as in this delectable pumpkin cheesecake. Whether you're looking for a seasonal dessert for the fall/winter, or just enjoy flavored cheesecake, give this recipe a try!
Click here to download the recipe.