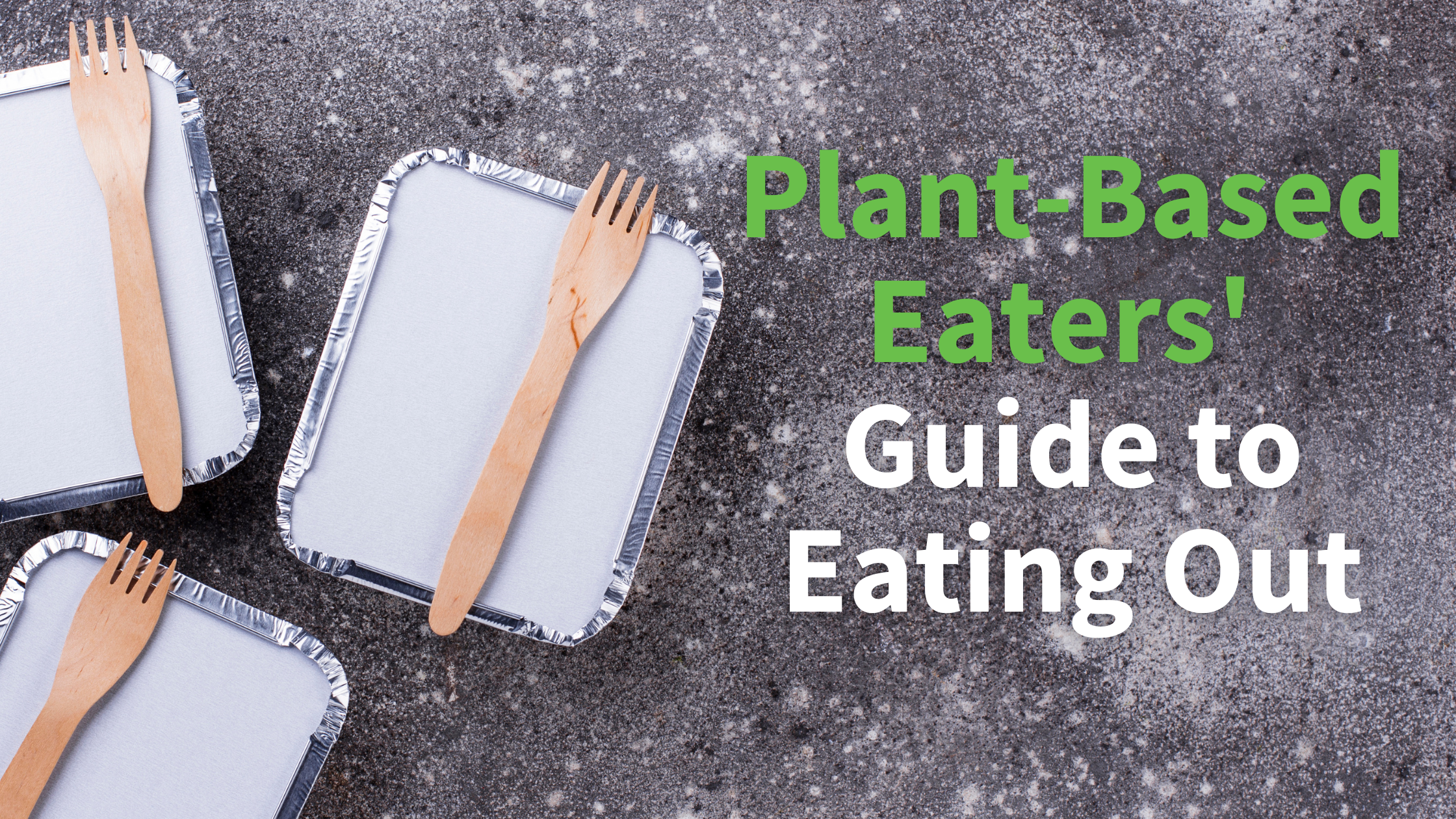 Switching to a plant-based diet requires a bit of effort, relearning how to order food when eating out or ordering take-out, but it's not difficult if you know how to locate vegan-friendly restaurants and what questions to ask when ordering.  We've put together this handy guide to help you out and make ordering your food as easy as plant-based pie.
Locating Restaurants That Offer Plant-Based Options
Dining out is less stressful when ordering from restaurants that are completely plant-based or have specific plant-based options listed on their menu. Here are some nifty resources for finding such restaurants.
New Mexico Vegan Dining Guide
If you are in New Mexico, APNM offers a Vegan Dining Guide that lists restaurants across the state that offer at least two plant-based entrees. Restaurants are listed by city and contain location, contact information, hours, and notes about each restaurant's plant-based offerings.
Happy Cow
If you don't live in New Mexico, or if you are traveling, Happy Cow, is a great resource to find restaurants that offer plant-based options. Happy Cow offers both a mobile app that uses your location to find restaurants near you, as well as a website that you can search for restaurants based on city or zip code.
Asking The Right Questions
If you are not able to locate a restaurant in your area that has plant-based options listed on their menu, or if you are invited to eat at a restaurant that does not have plant-based options listed on their menu, it is still very likely that you can order a plant-based meal. The trick is knowing what questions to ask that will give you the information you need to put together a plant-based meal with ingredients that the restaurant carries or easily make one of their current menu options vegan. Below is a list of helpful questions to ask depending on what type of restaurant you are ordering from.
Mexican/New Mexican:
Are your tortillas and/or sopaipillas vegan? (Do they contain lard?)
Are your beans vegan? (Do you add lard or bacon to them?)
Is your rice vegan? (Do you cook it with chicken/beef stock?)
Are your chiles vegan? (Do you add any meat or broth to it?)
Based on the answers to these questions, you can put together a meal using whichever ingredients are vegan. Some possibilities include burritos, tostadas, bean tacos, stuffed sopaipillas, and chile fries with avocado.

Asian
Do you cook the food with fish oil? (If yes, is it possible to prepare my meal without it?)
Can your veggie fried rice be made without egg?
Are your egg rolls/spring rolls vegan? (Do they contain meat or egg?)
Do you have any sushi options that are vegan or can be made vegan?
Based on the answers to these questions you can order a dish with veggies and tofu, and/or a combination of fried rice, egg rolls, and sushi.

Italian
Which of your pasta sauces are vegan?
Is your bread (and/or pizza crust) vegan?
Which salad dressings are vegan?
Is your pasta vegan? (or which pastas are vegan?)
Based on the answers to these questions, you can order a pasta dish with a side salad and bread, or a pizza with no cheese and loaded with veggies.

American
Is your veggie burger vegan? (Does it contain egg or cheese?)
Are any of your soups vegan?
Which salad dressings are vegan?
Options at these places are sometimes limited, but you might find a good veggie burger, or a good veggie sandwich (especially if the restaurant carries hummus). If soup is an option you can also order some combination of soup, salad, and/or sandwich.

Don't Give Up
If you're having trouble putting together a plant-based meal after asking the right questions, speak to a chef or manager and ask what they can do to make you a plant-based meal. They will usually be happy to get creative and craft something delicious for you. If they are not, you can kindly let them know that you would love to support their restaurant if they offered plant-based menu options—as the demand for plant-based options increases, the available options will increase as well.
For a fun and more in-depth conversation about learning how to order plant-based food out, check out the Eating Out episode of our Teach Me How To Vegan podcast.