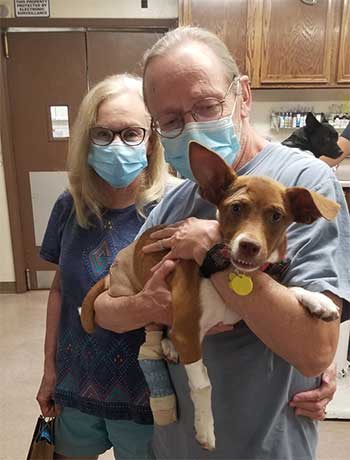 We married in May 1969 and got our first dog as a couple that August. We have lived with dogs—usually more than one at a time—ever since. Every dog we have taken into our home has brought us priceless joy and taught us, in their own ways, to be better people.
We are drawn to dogs who are down on their luck. We wish we could save all the dogs in need (but know we can't).  This desire to help needy animals is why we believe so strongly in the mission of Animal Protection Voters.
APV believes, as we do, that all animals deserve respect and compassion. APV works tirelessly to bring about systemic changes promoting the welfare of all animals—companion, domestic, and wild—through legislation and advocacy. This is why we are leaving a substantial portion of our estate to APV. Our support for the animals of New Mexico and the vital mission of APV will be our legacy even after we are gone.