NM Vegan Dining Guide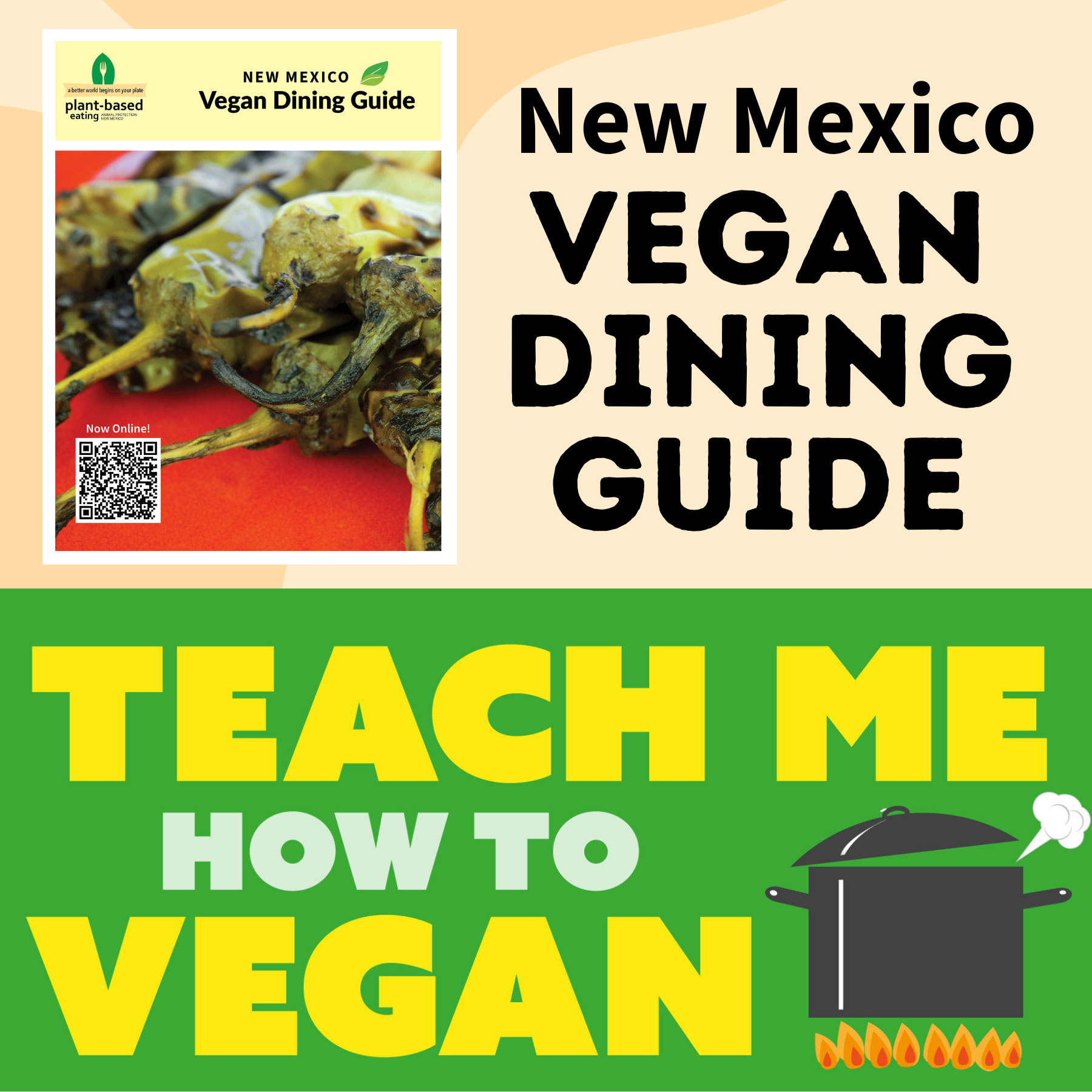 In this episode of Teach Me How To Vegan we talk all about our new interactive New Mexico Vegan Dining Guide website including tips on how to use it to find vegan eats you'll love. We also have a fun and yummy conversation about our favorite eats across the state, and as a bonus for our listeners outside of New Mexico, we share our top ten favorite places to eat around the country.
The contents of this podcast are not intended to be a substitute for professional medical advice, diagnosis, or treatment, and does not constitute medical or other professional advice.

New Mexico Vegan Dining Guide:
https://apnm.org/eatvegannm
Restaurants Mentioned:
Vegos (Albuquerque)
https://www.vegosabq.com
Ruby Reds (Albuquerque & Washington DC)
https://www.rubyredsvegan.com
Trail Rider Pizza (Cedar Crest)
https://trailriderpizza.com
Tia B's Waffleria (Albuquerque)
https://tiabslawaffleria.square.site
Root 66 Food Truck (Albuquerque)
https://www.facebook.com/Root66FoodTruck/
Vegan Vato (Albuquerque)
https://www.facebook.com/veganvatollc
Tia Mom's Cocina (Albuquerque)
https://www.facebook.com/TiaMomsCocina
La Salita (Albuquerque)
https://www.lasalita.com
Bumblebee's Baja Grill (Santa Fe)
https://www.bumblebeesbajagrill.com
The Acre (Albuquerque)
https://www.theacrerestaurant.com
Sister Bar (Albuquerque)
https://sisterthebar.com
Ras Rody's Jamaican (Santa Fe)
https://www.rasrody.com
Leona Banh Mi (Albuquerque)
https://leonabanhmi.com
Fan Tang (Albuquerque)
https://apnm.org/fan-tastic-vegan-options-at-fan-tang-interview-with-owner-jason-zeng/
Sergio's Bakery & Café (Albuquerque)
https://www.facebook.com/Sergios-Bakery-and-Cafe-278996478889576/
Pizza Etc. (Santa Fe)
https://www.pizzaetc.com
Slice & Dice Pizzeria (Rio Rancho)
https://sliceanddicepizzeria.com
Fiesta Oaxaca (Santa Fe)
https://fiestaoaxacasf.com
Frank & Lupe's (Socorro)
http://frankandlupes.com
Root 66 Café (Santa Fe)
https://root66.com
Tender Fire Pizza (Santa Fe)
https://www.tenderfirekitchen.com
Plant Base Café (Santa Fe)
https://www.plantbasecafe.com
Taos Diner (Taos)
https://www.facebook.com/Taos-Diner-I-and-II-237225842971678/
City O' City (Denver, CO)
http://cityocitydenver.com
Spiral Diner (Dallas, TX)
https://spiraldiner.com
Happy Vegan Bakers (Hialeah, FL)
https://www.happyveganbakers.com
Yardie Spice (Homestead, FL)
https://www.yardiespicehomestead.com
Imagine Vegan Café (Memphis, TN)
https://www.imaginevegancafe.com
Pizza Head (St Louis, MO)
https://www.pizzahead.com
Dirty Lettuce (Portland, OR)
https://dirtylettuce.square.site
The Vegan Joint (Los Angeles, CA)
https://theveganjoint.com
Hip City Veg (10 locations in New York, Pennsylvania, and Washington DC)
https://hipcityveg.com