ACTION ALERT
Ask Congress to Move Surviving Alamogordo Chimpanzees Out of the Lab Setting
Today the National Institutes of Health made the shocking announcement that NONE of the remaining 44 chimpanzees in Alamogordo should get to leave. This is grim news for chimpanzees like Faylene who never consented to live life inside of a laboratory. The NIH's findings are flawed and heartbreaking.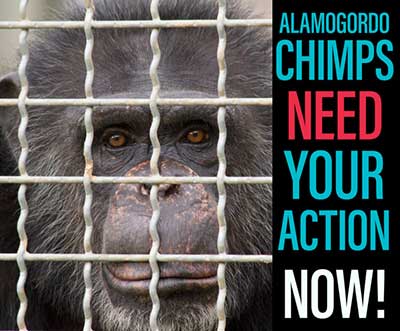 APNM worked for decades to help the United States end the breeding and use of chimps for invasive biomedical testing.
Now we're making sure the surviving chimps get to sanctuary, where all their needs can finally come first. Join this historic and groundbreaking work for compassion and kindness by supporting our Chimpanzee Sanctuary Fund. Share our video, follow us on social media and sign up for the blog!