Published by Animal Protection New Mexico and New Mexico Department of Public Safety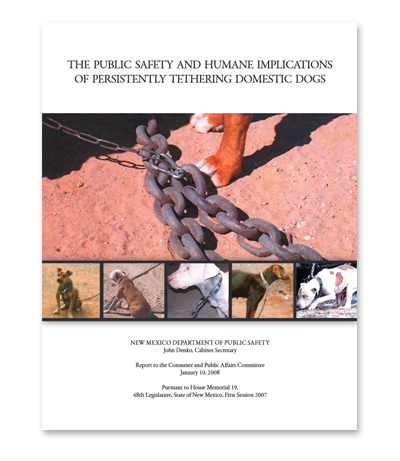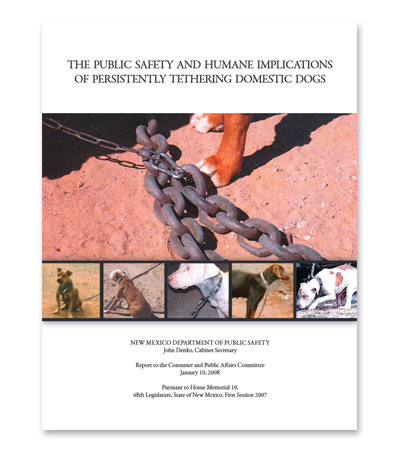 The Public Safety and Humane Implications of Persistently Tethering Domestic Dogs – the result of a collaborative effort between Animal Protection New Mexico and the Department of Public Safety – is available for public download (pdf). House Memorial 19, introduced in 2007 by New Mexico Representative Miguel García and approved by the Consumer and Public Affairs Committee, requested the study be undertaken in response to changing public attitudes about the common practice of chaining dogs.
This report can help guide communities throughout New Mexico as they work to improve public safety and the plight of chained dogs. It provides a detailed review of the practice of chaining and its effect on dogs, resultant human deaths and injuries, local animal control ordinances, state and national trends in tethering laws, and other substantive issues.