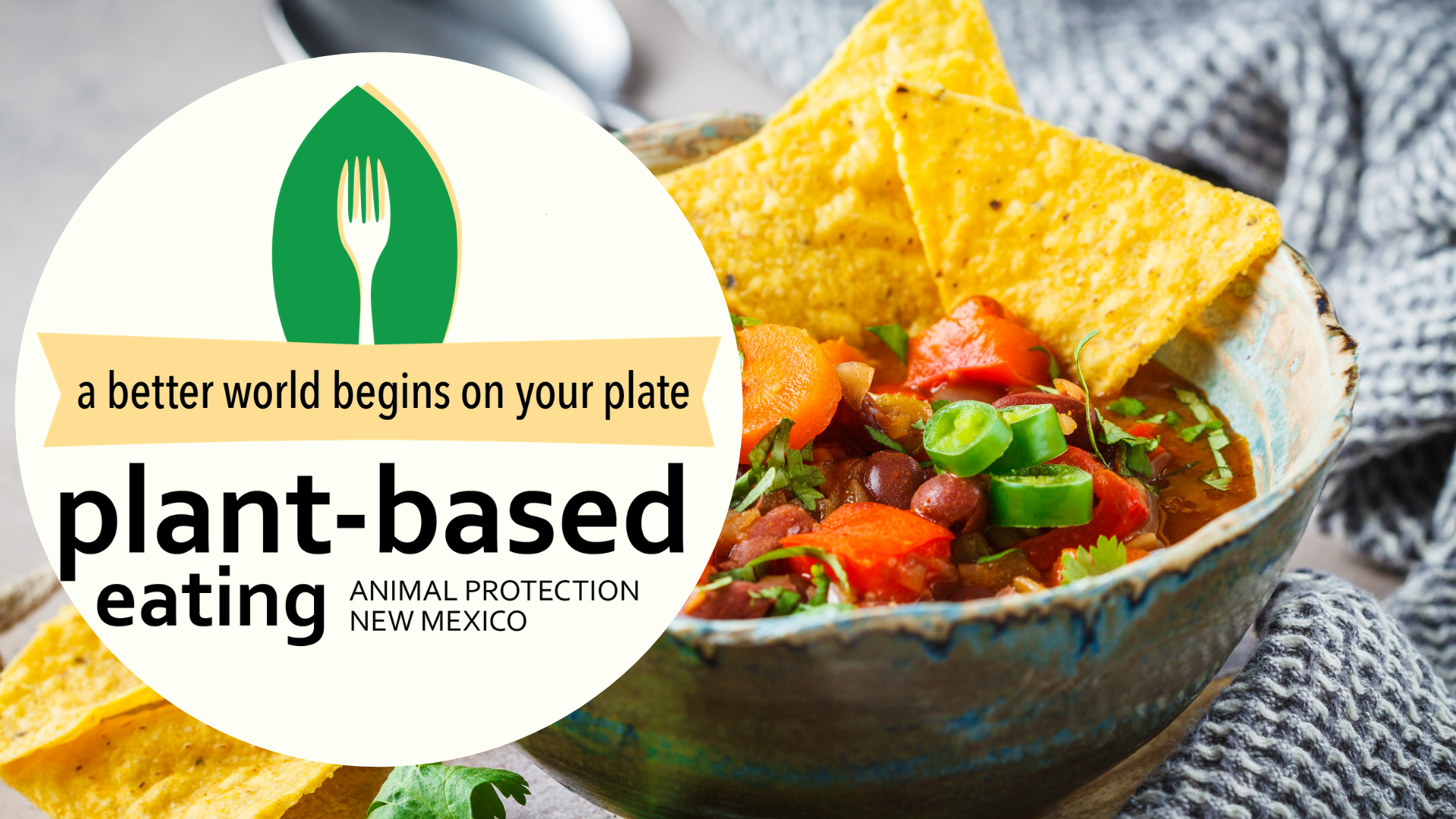 Cinco de Mayo is a popular holiday that is celebrated in the Unites States by enjoying Mexican-inspired treats like tacos, guacamole, and margaritas.
Before we get into the delicious food, a friendly reminder: Cinco de Mayo is not Mexico's Independence Day. We encourage you to make learning part of this year's celebration and do a reading into the history of Cinco de Mayo. This YouTube video is a great jumping off point.
Authentic Mexican food can be made using only plants and still be delicioso. Use these tips and ideas to enjoy a plant-based Cinco de Mayo this year!

Tacos
One of the most popular Mexican foods and a Cinco de Mayo tradition in the US are tacos. With all of the plant-based products and substitutions, it is easy to make yummy plant-based tacos in many vegan varieties! Try using beef-style crumbles from brands like Beyond or Impossible or using a plant-based substitution like jackfruit or seitan. For more discussion on creating plant-based tacos check out our podcast episode Let's Talk Tacos.

Other Mexican Food
There are lots of other Mexican staples that can easily be made plant-based such as burritos and tostadas—some like guacamole and salsa are naturally plant-based. For more information about creating and/or ordering plant-based at Mexican restaurants check out our blog post Plant-Based Eaters' Guide to Eating Out or our Latinx + Vegan webinar.

Locally Owned Mexican Restaurants
A great way to celebrate Cinco de Mayo is to support one of our locally owned Mexican restaurants. Below is a brief list of the many locally owned restaurants that offer tantalizing  plant-based Mexican cuisine. Check out our Vegan Dining Guide—you can search the guide for key words like "tacos" or "burritos" to find tasty options nearby.
Root 66 Food Truck (Albuquerque)
The Root 66 Food Truck offers authentic Mexican fare and is completely vegan. Some of their popular menu items include brisket nachos and their burritos. On Cinco de Mayo they will be serving at ReSource Brewing Co. from 4:30pm – 8:00pm. For more info: https://root66.com/food-truck
Richard's Mexican Restaurant (Albuquerque)
Enjoy some delicious tacos made with Richard's meat substitute made of lentils and rice, or one of the other delectable options from their vegetarian menu. Just be sure to ask for no cheese to make it vegan. Visit their website: https://richardseats.com
El Mariachi (Cedar Crest)
El Mariachi offers a vegan menu loaded with different types of tacos, ham torta, and a calabacitas burrito. For more info: http://elmariachiauthentic.com
Fiesta Oaxaca (Santa Fe)
Located near the plaza, in the heart of Santa Fe, many of their menu items have a vegan option made with a house-made vegan meat and vegan cheese substitute. Fiesta Oaxaca offers a wide variey of vegan options including tacos, burritos, quesadillas, mole, enchiladas, and more. Visit their website: https://www.fiestaoaxacasf.com/menu/
Bumble Bee's Baja Grill (Santa Fe)
If you're looking for quicker eats (and some of the best vegan tortilla stew in the state) look no further than Bumble Bee's. They also offer delicious vegan tacos and burritos including a vegan chicken option. Vist their website for more info: https://www.bumblebeesbajagrill.com
No matter how you choose to celebrate, we wish you all a happy and safe Cinco de Mayo!