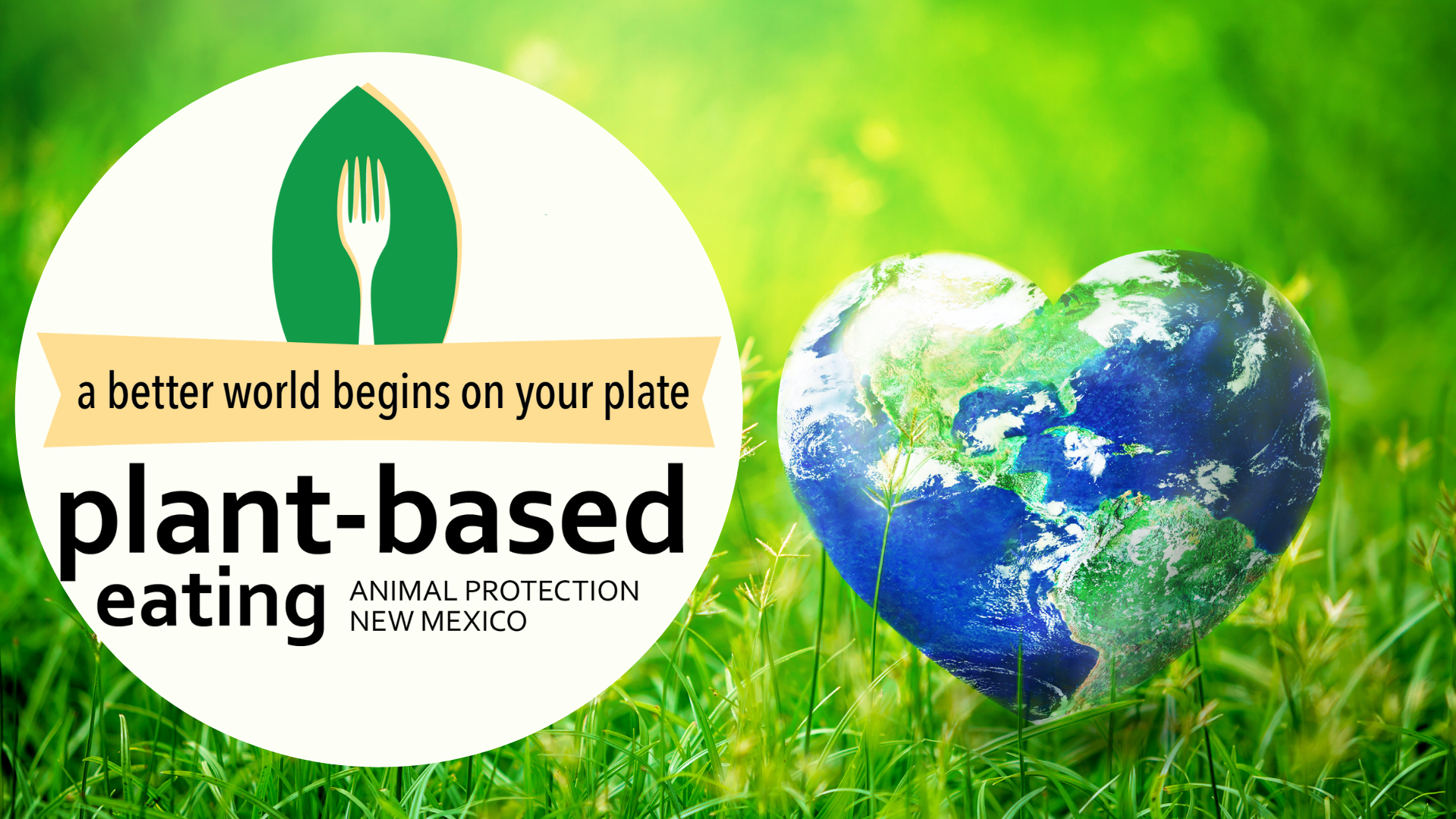 November is World Vegan Month—a time to celebrate all the small actions that we do every day to help protect animals and to consider what more we can do to make a bigger impact in New Mexico and globally. Below is a variety of resources to help you take action this month to live more plant-based. Click on each image to explore that resource!
Listen to Our Podcast
If you want to make changes to your diet but get overwhelmed trying to figure out where to start, you can start by listening to our podcast: Teach Me How To Vegan. The podcast serves as a fun and friendly "how-to" guide for changing to a vegan diet.
Download our

Plant-Based

Eating Starter Guide
Another great place to get started is by reading our Plant-Based Eating Starter Guide, which helps answer some of the most common questions you might have and includes some basic information to help get you started including some recipes that are as delicious as they are simple. The guide is available in both English and Spanish.
Take Tangible Steps
If you're ready to make changes to your diet but can't figure out what to do first, check out our blog post: 10 Tangible Steps Toward a Plant-Based Diet. For a more in-depth discussion of these steps, watch the recording of our webinar: Where Do I Start? You can also download a handy reference sheet of the 10 Steps.
Veganize a Favorite Recipe
One of the most important (and most rewarding) things you can do is re-create a plant-based version of one of your favorite foods using some simple plant-based swaps and substitutions.
Enjoy a Plant-Based Holiday Meal
We have multiple podcast episodes, webinars, and recipes to help you create a delicious plant-based meal.
Enjoy a Plant-Based Meal at a Local Restaurant
Not ready to take on learning new recipes and cooking? Enjoy a delicious meal from one of the countless local restaurants that offer vegan options. Use our NM Vegan Dining Guide to help you find delicious options near you and check out our Eating Out podcast episode to learn tips and what questions to ask when ordering food.